Dan Gillett and Brendan Manning first met at a wine bar in London, where they bonded over a shared belief that Auckland's dining scene was in need of something similar. Fast-forward to this year, and Gillett and Manning have finally turned those musings into reality with Clay — a sleek, new wine bar on K'Rd.

From its food to its fit-out, Clay is simple but sophisticated. Inside, a long, 32-seater wooden table (built by Gillett) takes up the entirety of the intimate space. And while there are a few tables out back, mostly, punters are encouraged to sit community-style around the wine bar's impressive centrepiece. The flooring is also a highlight. Made by Manning who conceived it by assembling an assortment of broken seconds from Middle Earth Tiles, Clay's floors are a unique mosaic that lends the otherwise pared-back bar a quirky, fun edge.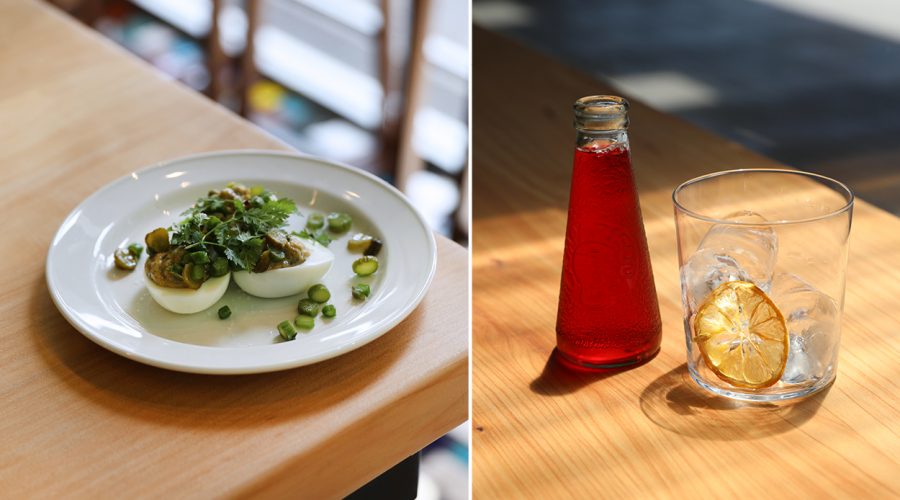 Around the periphery of the space sits a number of wine fridges, holding over 200 bottles of natural wine — their prices ranging from $50 to $500. Clay is as much a bar as it is a retailer, inviting customers to purchase bottles to-go until 10pm. While for those dining in, Clay's elaborate wine list offers a vast and varied selection of wine-by-the-glass — from light and fresh to rich and weighty — alongside wine on tap, too.

In the kitchen, chefs Ralph Jenner and Ray O'Connor have created a number of tasty dishes that are apparently subject to change nightly. Having previously worked for renowned London establishments, Esters and Padella, the duo are showcasing their culinary skills through the unique flavours of the plates and pizzetas they have created to accompany Clay's delicious beverages. Expect dishes like beetroot with crème fraîche and chevril, choy sum with sweet tahini, devilled eggs with asparagus, capers and tarragon and our favourite — kahawai crudo with New Zealand spinach and deliciously rich soy butter.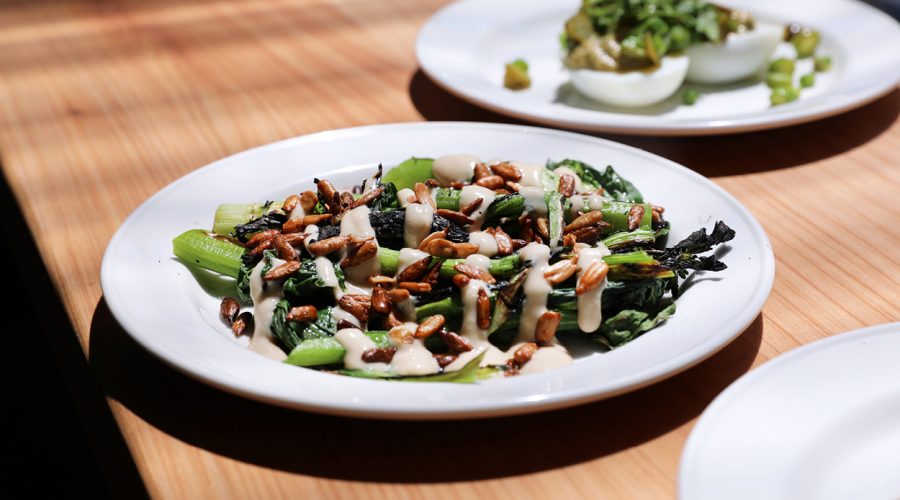 Even the pizzetas deviate from the usual. Each boasts a sourdough base that, while thicker and chewier than the normal pizza base, is still airy and fluffy — the perfect foundation for its tasty toppings that will change according to what is seasonally available. Despite the fact that the toppings will likely be different with every visit, Clay is promising to always have a meaty option and a vegan one on the menu, to ensure there's something for everyone to enjoy.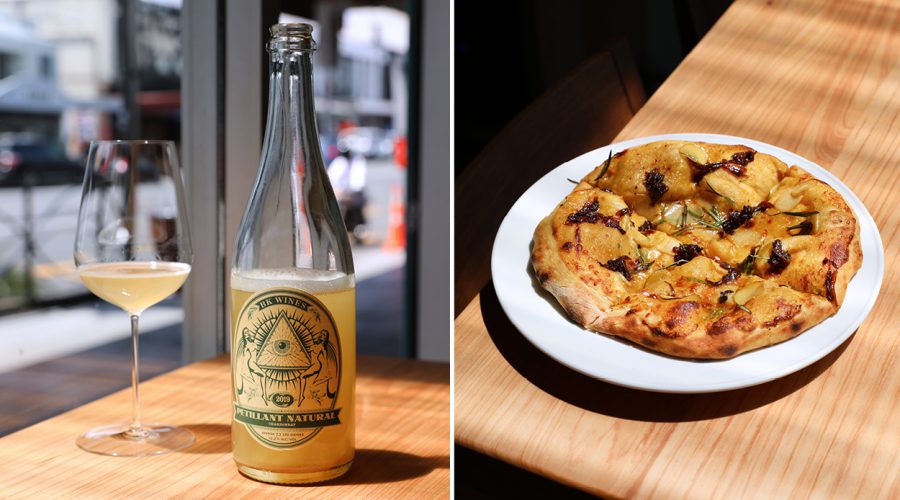 Although technically, Clay is a new opening, having Gillett as a co-owner has allowed it to quickly cultivate a reputation as one-to-watch. Being the man behind Wellington's Everyday Wine, Malborough's Scotch Wine Bar and Wine Shop and the natural wine distribution company, Wine Diamonds, Gillett's knowledge of wine is extensive and respected. And while this is Manning's first official foray into hospitality ownership, his passion for gastronomy meets Gillet's experience in what seems to be a harmonious meeting of minds.
With its warm, welcoming atmosphere and friendly staff, Clay is removing the typically snobby stigma that often surrounds high-brow wine bars, instead, inviting customers to simply pop in for a casual bite and a seriously good drop. It might be new, but we're predicting it will become a new K'Rd favourite in no time.

Opening hours:
Tuesday to Saturday: 4pm until late
Sunday & Monday: Closed

Clay
366 Karangahape Road,
Auckland
Image credit: Clara-Jane Follas