Burnt Butter unofficially calls itself the anti-cafe, where the owners have gone somewhat against the grain by opening with a philosophy of good food first, and everything else after. On the front door the signage reads 'Simple done well. Breakky, Lunch & Hot Cuppas. Small Batch Catering. Fresh Bakes' and really, we couldn't sum its offering up better. (But we'll try, all the same.)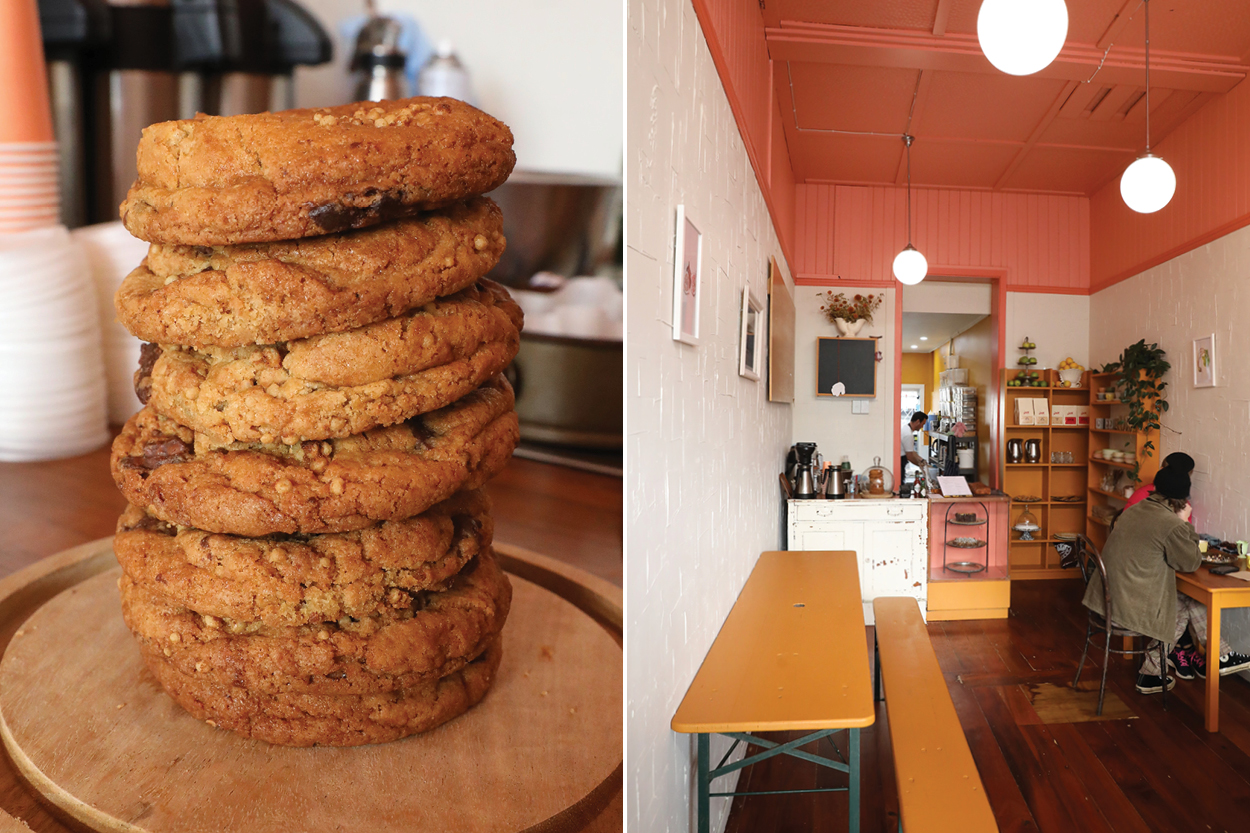 The new Avondale cafe is small but mighty and has been designed to feel like walking into the home of its owners, Claudia Long and Ryan Pearce. It is a an eclectic space where warm tones of red, textured walls and touches of timber are bathed in natural light from the large front window (adorned in cute illustrations by Carly Black). Here, only filter coffee is served (bottomless, of course), and Long's cookies and cakes take centre stage.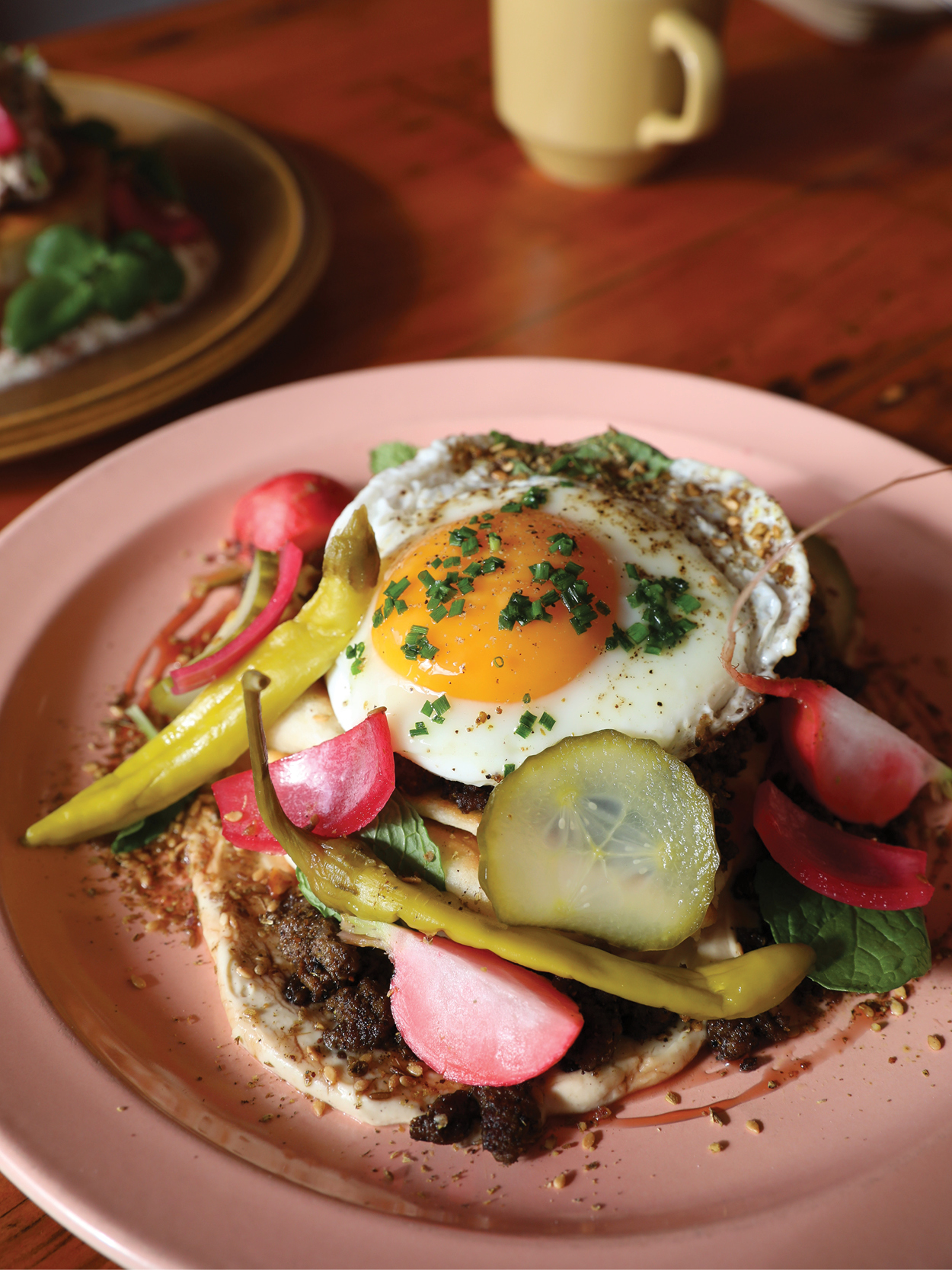 Burnt Butter is not the first hospitality venue for the owners. Both ex-Gemmayze Street, the chefs opened nearby Ol' Mate when the pandemic first hit, as a way to remain in hospitality and serve the food they love, alongside coffee the locals swear by. Burnt Butter was simply the next step in their evolution, and it all happened organically. The space, a former recording studio and art gallery, became available, and the next thing they knew, Long and Pearce were rolling their sleeves up and getting stuck into the fit-out.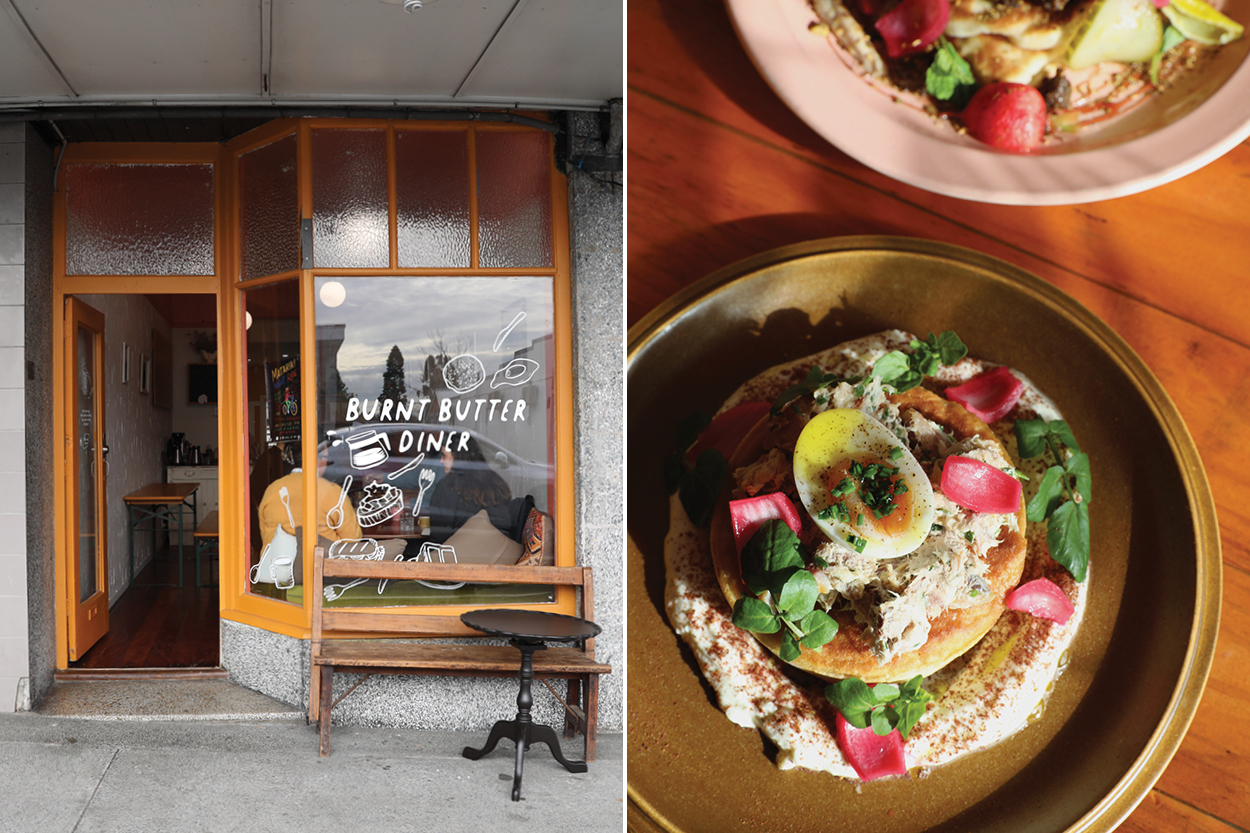 At its core, Burnt Butter is where the clever culinary duo can continue to break the hospitality mould. They cook the food they know and love, which can sometimes be cakes inspired by Long's other venture Sweetcheeks, or meals with flavours inspired by Pearce's travels (a personal favourite is the smoked fish atop a homemade crumpet with egg, pickles and Greek yoghurt). They're confident that if they love it, others will too.
It's a vision that we're confident with too. At any given time, the space is flooded with locals, catching up with one another or sitting back for another cup of coffee and a good book to read. It's a space where you could happily sit eating, reading and catching up with friends for hours on end, and in the coming months, you can expect to find us doing just that.
Burnt Butter
62 Rosebank Road,
Avondale, Auckland