With the updates to the Ministry of Health's 'locations of interest', the supermarket is not at the top of our (very short) list of places to go at the moment. Thankfully, My Nourish Kitchen is here to lighten the shopping load, and the mood too.
You can now order an Express Box for two to be delivered directly to your home on Wednesday and Friday. The first, very limited run includes Andiamo's macaroni, made glorious with fontina, cheddar, parmesan, truffle, bacon and chilli. For something to sink your teeth into, the main course is Jervois Steak House's Taupō scotch fillet, which will come with a perfectly paired potato rosti, creamed spinach and peppercorn sauce.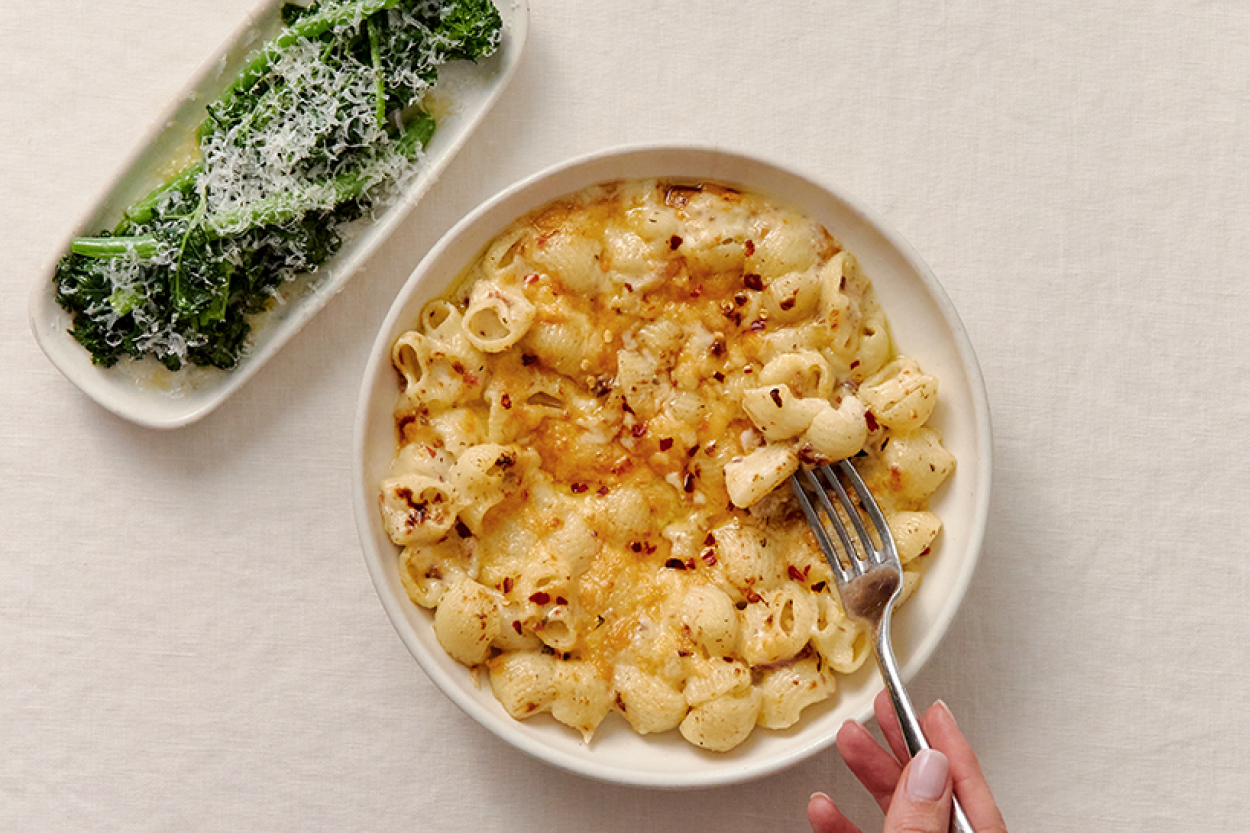 Designed by Executive Head Chef Gareth Stewart and his team, the new offering draws on the same winning formula of My Nourish Kitchen's other popular boxes — where recipes from Jervois Steak House and Andiamo are carefully curated, and fresh ingredients are expertly prepared by chefs, portioned and paired with easy-to-follow instructions. All the hard work has been done for you, bringing the very best meals from your favourite restaurants to your home — right when you crave them the most.
With such a delicious meal practically handed to you on a plate, these meal kits are in high demand. We recommend keeping a close eye on My Nourish Kitchen's new website for weekly updates.
Orders for My Nourish Kitchen Express Box ($125) must be received by 12pm the day before delivery. Available for Auckland delivery only.