Those seeking a local watering hole in Mt Eden needn't look further than a new Dominion Road address. The latest addition to the iconic strip comes in the form of a welcoming gastropub, taking over a venue that holds a rich history.
Many of you will be familiar with The Dominion. It was a classic pub, often a pit stop for those eagerly heading to (or heading home from) Eden Park. After The Dominion closed its doors for good, Sean Lee found himself driving past the empty place for months, eventually deciding to (with business partner Andy Barnett) breathe new life into the iconic site.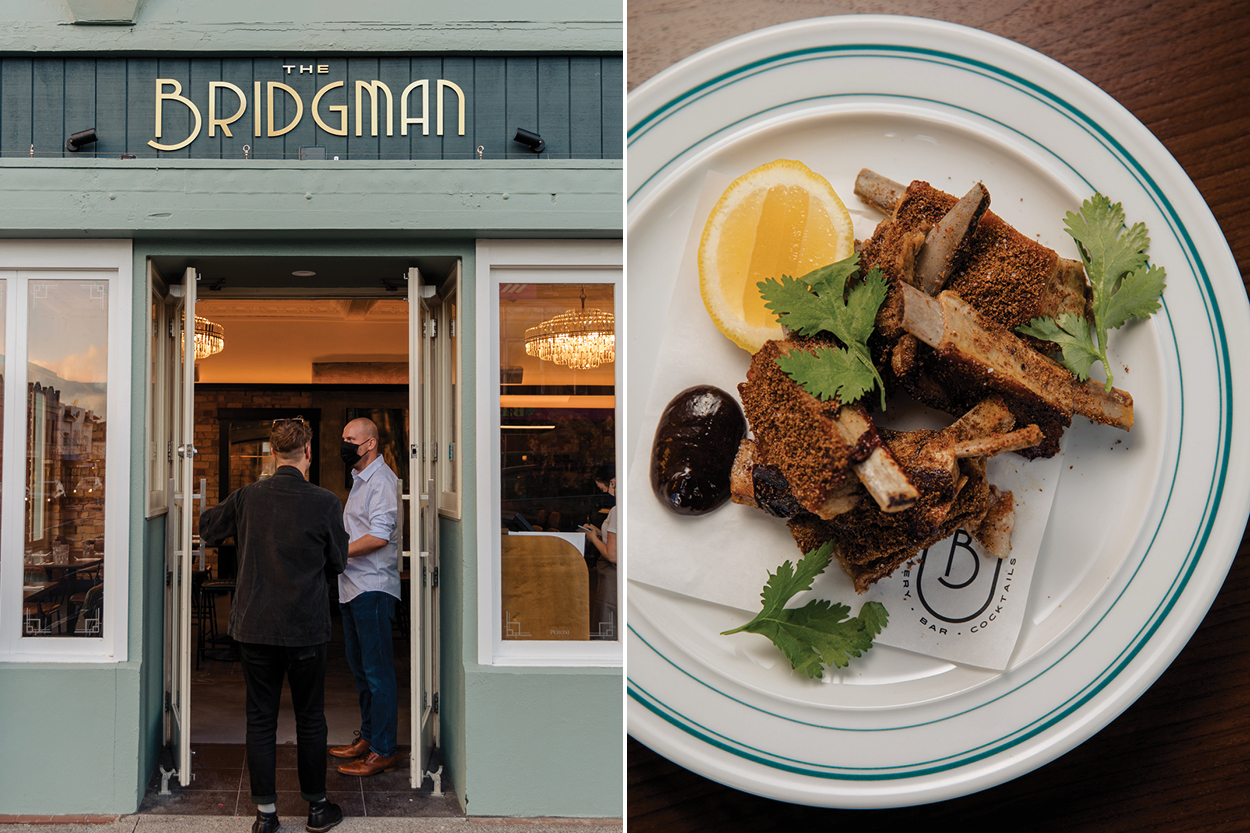 Reimagined, this space is striking, and just what Dominion Road needs. Offering an elevated bar and bistro experience, this feels like a first for Mount Eden, in what is set to surely be a popular spot for locals.
Lee set his sights on offering a curated take on food and drink, alongside a cocktail menu that covers all the bases. Joined by Head Chef Ezra Wisaksono (ex Amano), the dining experience is comforting but inspired. We think the take on carbonara is worth raving about, but there's also a prime rib dirty burger if you're feeling that way inclined. Like much of The Bridgman, this menu is a new take on the traditional pub, and it's one that has been welcomed with open arms.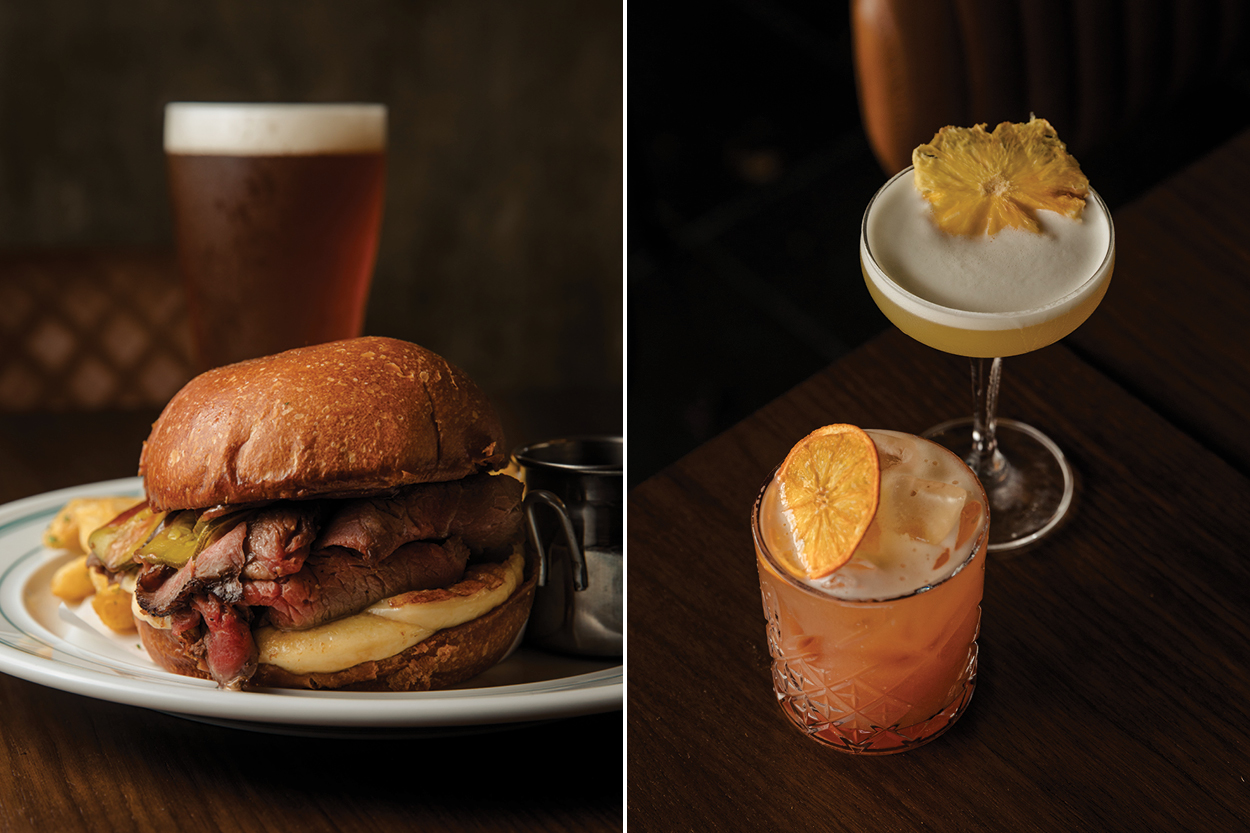 "Our style is a much fresher take on the traditional gastropub," Lee tells me. "It was our intention to elevate it somewhat — bringing familiar flavours and dishes with a new twist."
Where the menu doesn't limit itself is the liquor, of course. After all, there's little to be desired in a bar without booze. Showcasing some of our favourite tap beers — hello Peroni — and bottles to boot, punters should find something to quench their thirst. Those craving something a little more sophisticated can lean into the cocktails, with the margarita being a personal favourite.
"We wanted to make a nice neighbourhood spot where everyone could come for a drink," shares Lee. "We like to think we offer a bit of everything. It's a great place where people can come for a really good cocktail, a drink and a really nice meal."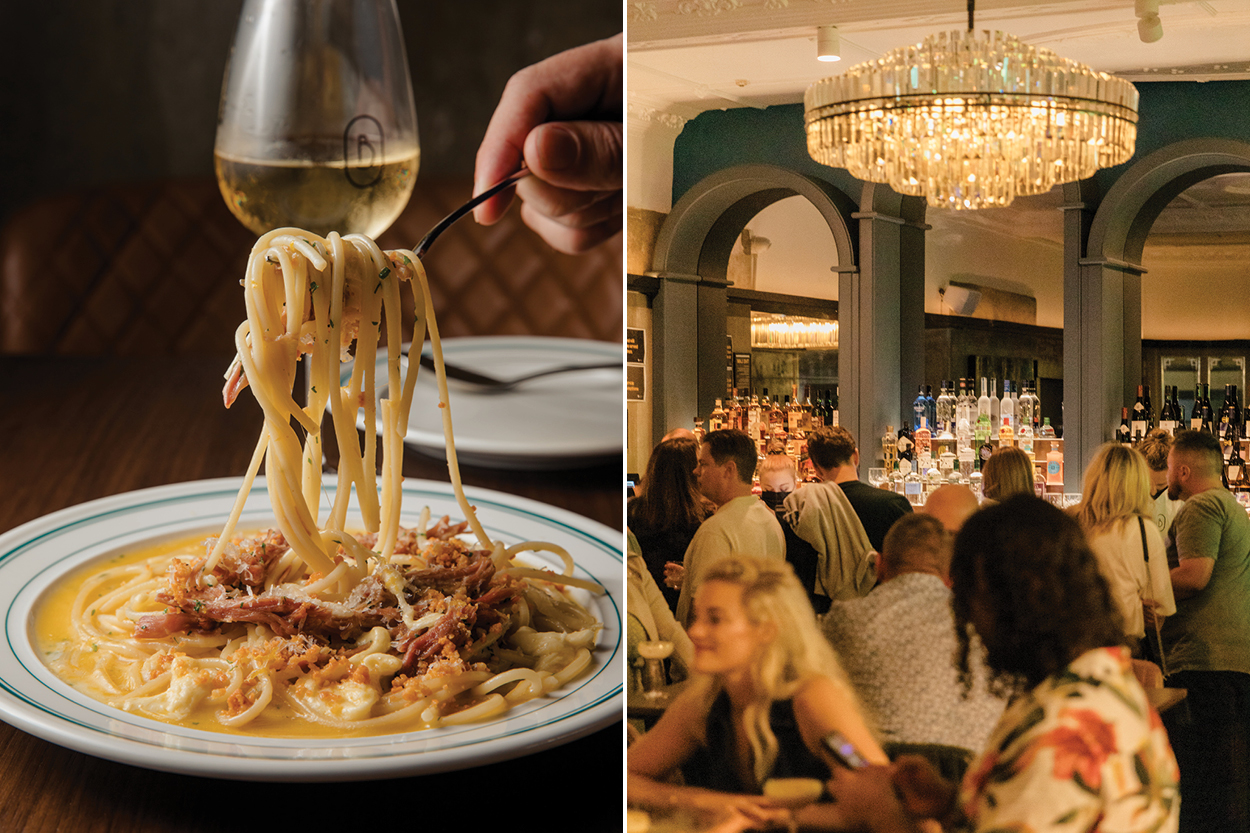 The space itself is inviting. Designed with care but not pretentiously so; with elements that play on the building's rich history (like the oversized chandeliers) and those that offer a more modern take (like fairy lights adorning the outdoor terrace). Lee calls it 'art deco grunge', and we have to agree.
It's not every day that Mount Eden is treated to a new venue worth discovering, and we're predicting this one will eventually reach stalwart status.
Opening hours:
Wednesday – Sunday, 12pm until late
Closed Monday & Tuesday
The Bridgman
234 Dominion Road,
Mount Eden, Auckland