Adding to the cultural melting pot that is Auckland's dining scene comes Tala, a new offering from Chef Henry Onesemo that showcases traditional Samoan flavours in an immersive setting, paying homage to the Chef's native South Pacific.
Husband and wife duo Henry and Debby Onememo tested the waters for Tala's concept at a pop-up within modern Filipino favourite, Bar Magda, before committing to a space of their own. As it happens, the desire for elevated Samoan fare is very much there, and Henry, who has worked in the kitchens at some of the city's most well-respected dining destinations, has something unique to bring to the table.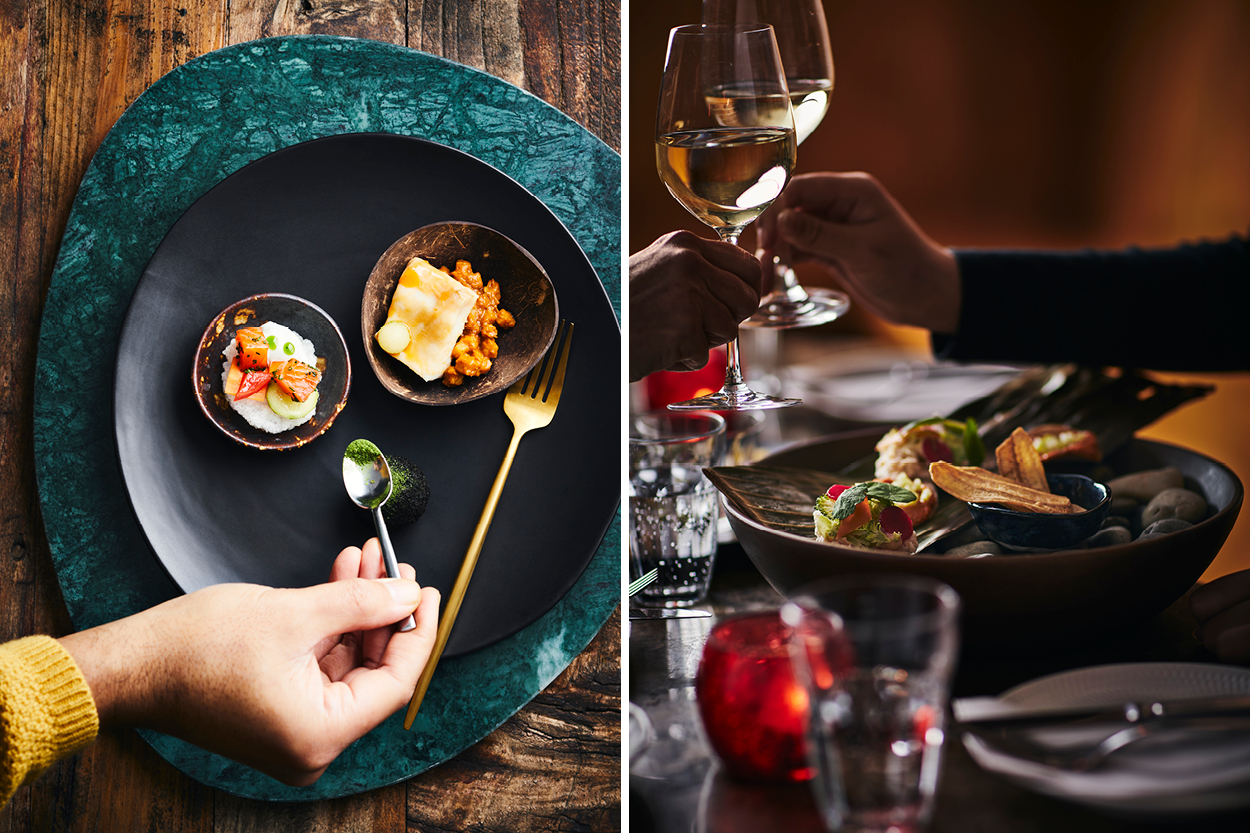 Tala takes over the Parnell site that was previously home to the incredibly well-respected institution, Pasture, which recently closed its doors after seven years. Anyone who is familiar with the space will know of its size parameters, and while Tala will have a few more seats than Pasture's modest seven, it is purposefully intimate — with just 28 spots in total. Tala means story (or tale) in Samoan, and the space itself tells of the South Pacific's rich culture. An umu, or open fire, sits at the centre and is used in lieu of an oven — imbuing the eatery with a communal feel and allowing diners to watch on as their dishes are prepared by Henry and his team. The space's 'cave-like' feel was imagined by Seear-Budd Ross, the architecture and interiors company that oversaw the fit-out. Here, textured timbers, deeply-hued fabrics and dim lighting all feature, while the low ceilings and heavy concrete all draw together to make for a refined but homely destination.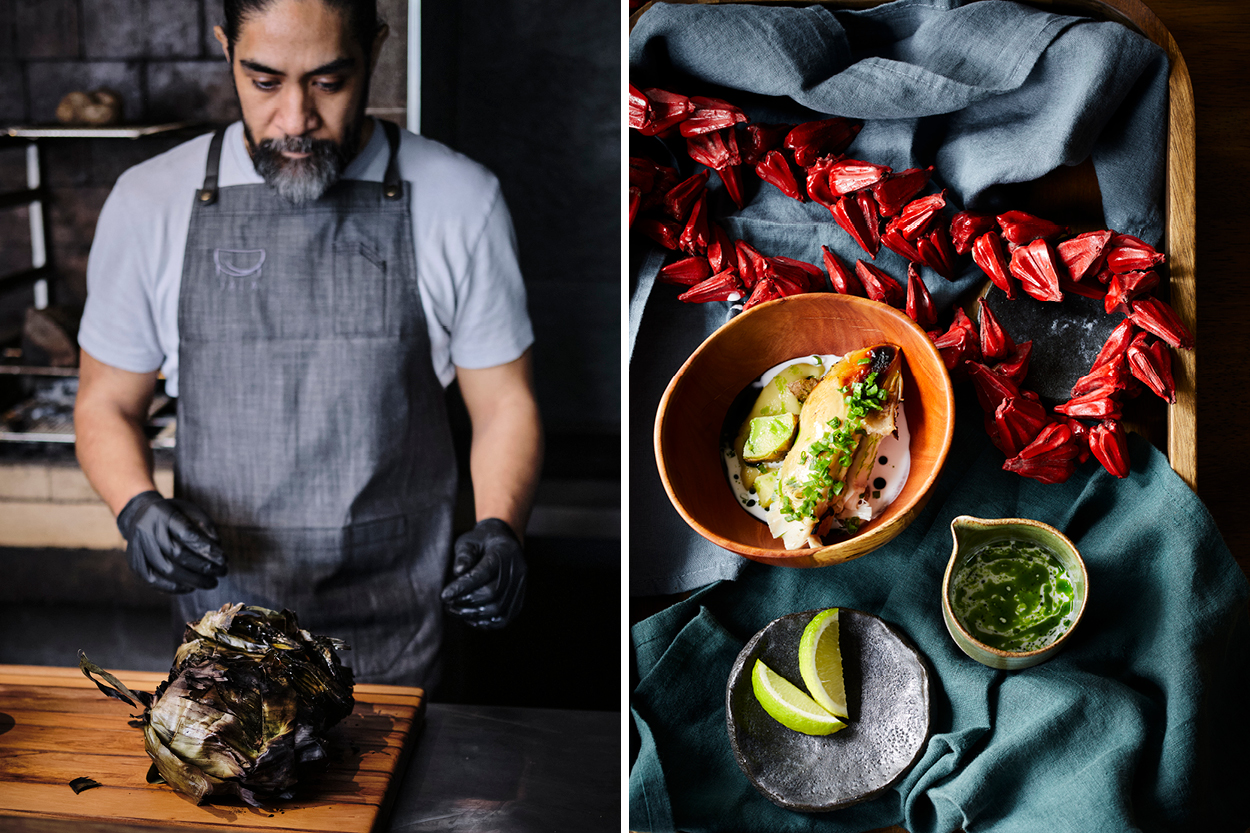 It was important to Henry and Debby to weave traditional aspects of Samoan life into the experience at Tala. Upon arrival, guests will be presented an offering (such is the way in Samoan culture) and be invited to partake in the apa fafano (a traditional hand-washing ceremony) before dining.
When it comes to the menu, Henry has called on fond memories from his childhood to inform his imaginative creations. The aim is to offer fresh insight into Samoa's traditional dishes and hospitality, with two experiences available that both act as a journey through the flavours — both traditional and modern — typical of Samoan fare. The Chef's Journey sees diners seated at the Chef's Counter for a multi-course meal with a front-row seat to the action, and direct access to Henry and his team. The Fāgogo Journey offers a more concise menu, with guests seated in the intimate main space for a more private and casual experience.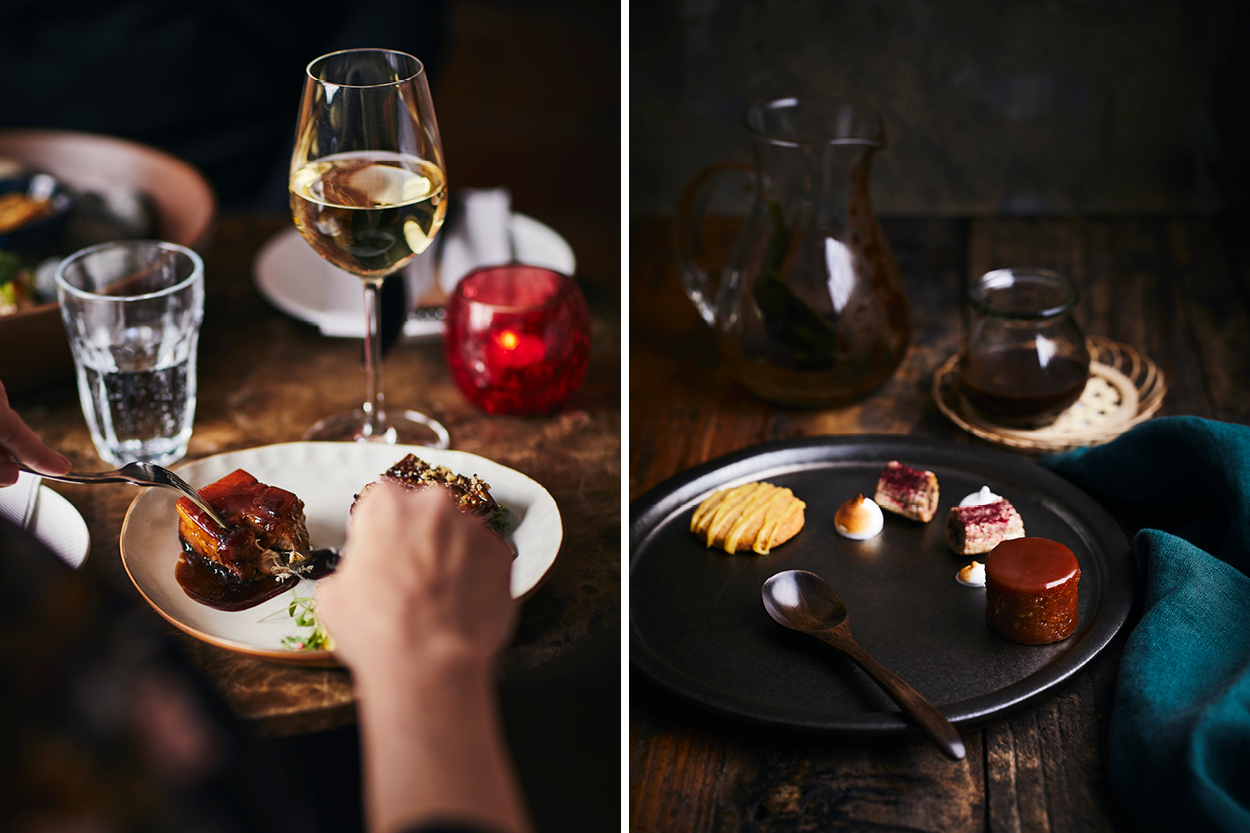 Diners can expect a host of elevated takes on traditional Samoan favourites such as spatchcock chicken (cooked in the umu) wrapped in banana leaves with herb and citrus, and Sapasui (Samoan chop suey) with lamb and pork belly. Elsewhere, a deeply nostalgic raw ramen makes an appearance, served with taro and banana chips — a dish that Henry says conjures a key 'food memory' from his childhood. In fact, these food memories inform a lot of the menu at Tala, where the aim is the offer an entirely unique take. And that it does indeed.
A curated drinks menu boats the perfect pairing for each dish, just ask the staff for their input. There's also a carefully crafted mocktail menu, as well as a considered list of local wines and beers available.
With plans to extend the space — with the addition of a bar deck this summer, and the promise of an ever-evolving, entirely experimental menu, Tala is the place to be this summer and beyond.
Opening Hours:
Wednesday to Saturday — 5.30pm until late
TALA
235 Parnell Road,
Parnell,
Auckland 1052
021 172 8349