Taking inspiration from the bustling, fast-paced cities and countries of Southeast Asia, Jungle 8 is the newest venture from the team behind Ponsonby's ever-popular Lucky 8 and Mount Eden-based Mr Hao. Paul Wong, Julian Diprose, and Lucas Boucly have set out to create an entirely new offering in Lucky 8 — shaking up the downtown dining scene with not only a modern take on authentic Vietnamese street food but a space that brings the 'organised madness and explosive energy' of Southeast Asia to life.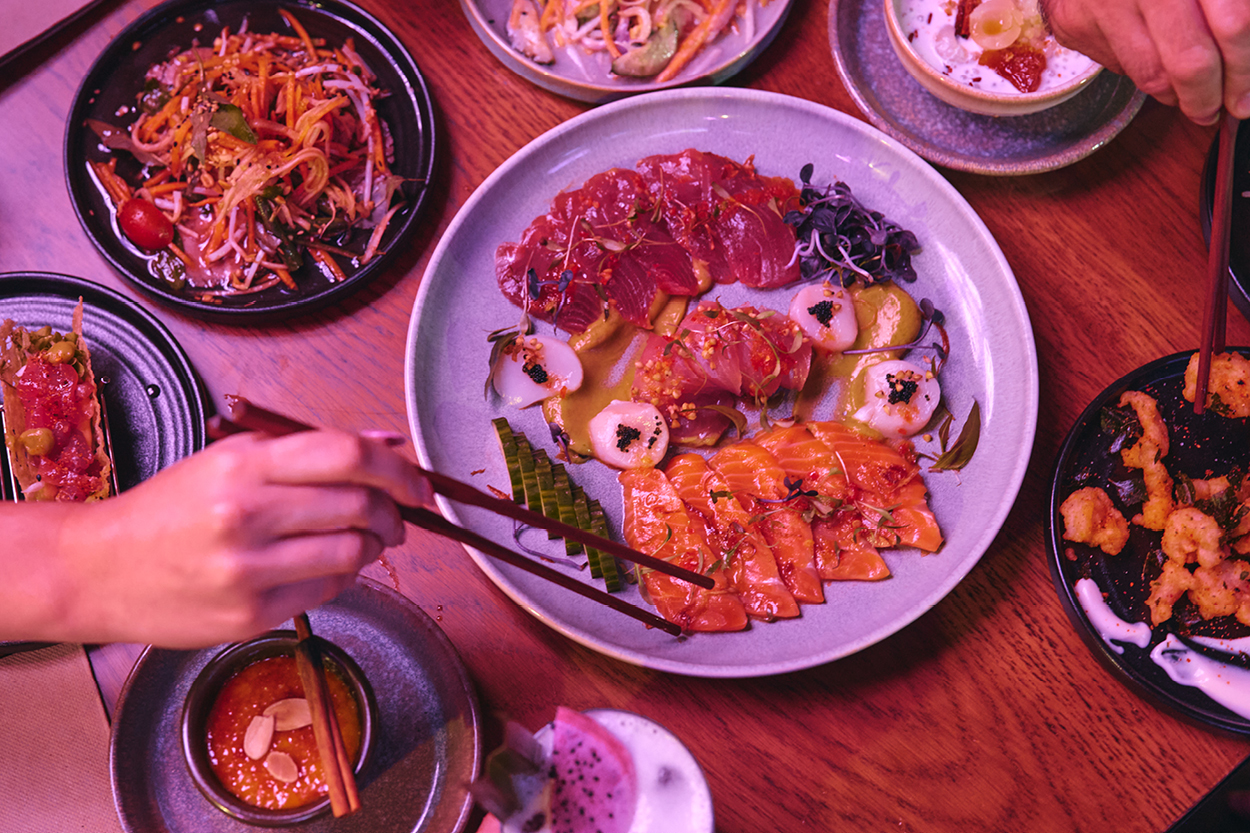 First impressions are everything, and the newly transformed space within Elliot Stables packs a punch. Upon entry, patrons (or party-goers, depending on when you visit) are transported directly to the streets of the southeast. Carefully crafted to emulate the feeling of stepping out of an airport, into the vibrant atmosphere of a frenetic Asian metropolis, Jungle 8 is an immersive, neon-lit, plant-filled oasis.
A series of roof-mounted LED screens envelop the space, playing a loop of jungle-inspired scenes, while a stalking tiger illuminates the long, greenery-dressed bar. Cosy, concave booths line the rustic, exposed brick walls which are adorned with a host of jungle creatures, while tall tables fill the central space for those looking to truly get in on the action.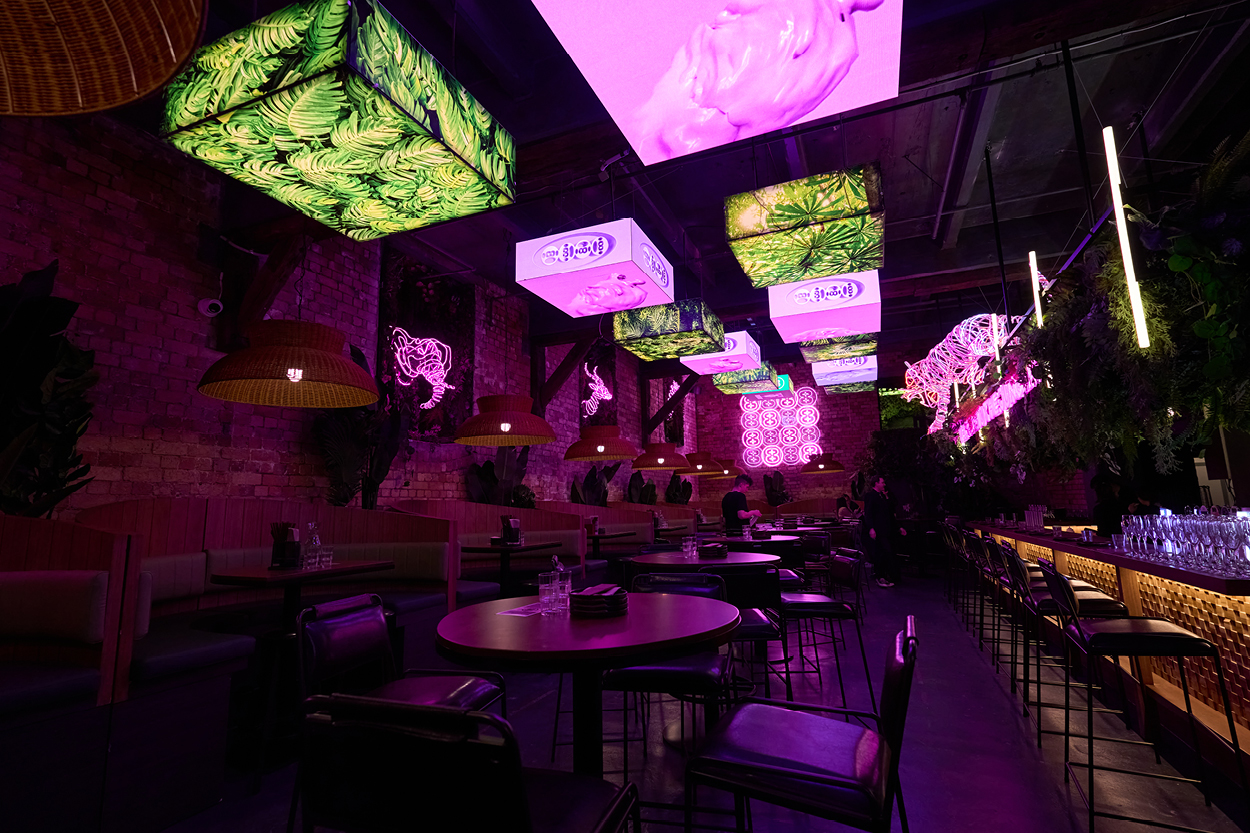 In keeping with the theme of 8 (the number associated in Chinese culture with generating wealth — and that it will) most dishes and drinks are priced at a modest $8.88, meaning tasting everything on the concise and considered menu is entirely plausible.
Of course, the classics take centre stage — from aromatic wagyu pho, to Vietnamese mainstay — pork Banh Mi, to crisp spring rolls brimming with soft crab and spiced pork (some of the best we've tasted); served alongside modern takes such as crispy, subtly spiced eggplant, hot and sour salmon and a show stopping young coconut and prawn salad, all accompanied by cocktails that conjure heady southeast streets. The bar's signature libation, aptly named 'Welcome to the Jungle', is a perfect mix of guava nectar, triple sec, spiced rum, tart lime and Tabasco, topped with crisp chilli guava chips, while its espresso martini iteration — made with traditional Vietnamese coffee and condensed milk — is the perfect post-dinner pick-me-up.
A true feast for the senses, boasting cheap and cheerful fare in a setting sure to delight, Jungle 8 is set to be the new go-to destination for casual eats and good times. Secure your spot now to get in on the action.
Opening hours:
Tuesday to Sunday, 5pm until late
Jungle 8
Elliot Stables
39 Elliot Street
Auckland CBD
021 978 396