Considering the high population of busy corporates thirsting for a drink when the clock hits 5pm, finding a bar within the CBD once required a spreadsheet and a great deal of hope. Then Little Culprit came on to the scene with its one-of-a-kind concoctions and food offerings that go beyond the usual bar fare, quickly becoming the go-to spot for inner-city locals.
Owners and operators, Kyle Street and Jordan MacDonald are renowned for their limitless imaginations when it comes to gastronomy. Pork-stuffed roast duck and whipped bone marrow butter at their contemporary restaurant, Culprit are just some of the creations that have helped cultivate the pair's reputation as fearless chefs.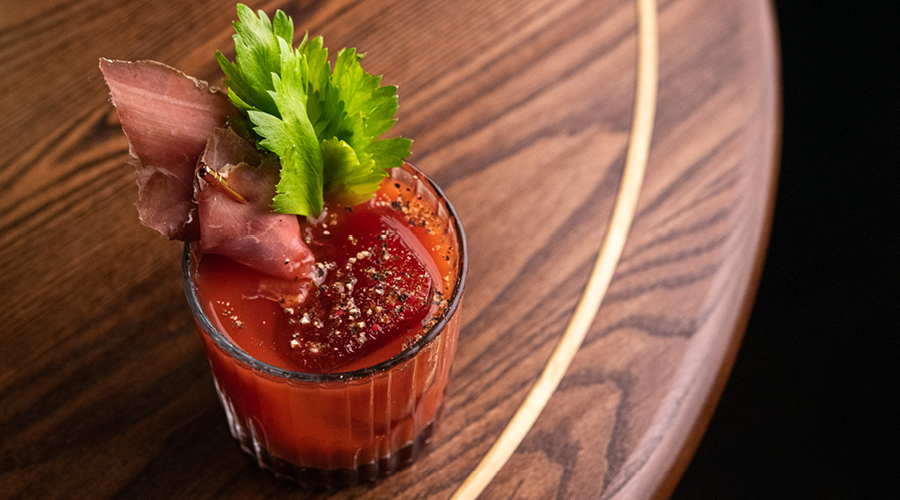 Right across the street from Culprit sits Little Culprit, the elevated bar and wine lounge further validating their edgy reputation, while proving that their creativity extends from food into the realm of beverages. The latest daytime cocktail menu (available from Tuesday — Friday, 12pm until 4pm) features never-seen-before libations, including a Bloody Mary adorned with Culatello ham and a Bellini with lacto-fermented peaches — perfect for weekday power meetings.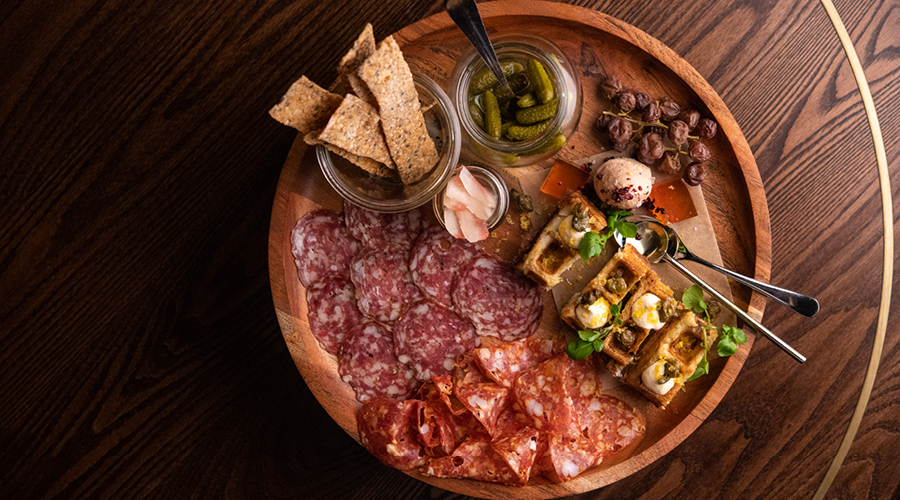 In celebration of the new daytime offerings, Street and MacDonald have included a Daytime Graze board featuring premium cold cuts of meat, Culprit's iconic creamy chicken liver parfait and a new smoked fish savoury waffle. This is part of our giveaway, along with eight cocktails for you and three friends.
*This competition is closed.*
Make sure to keep an eye on Little Culprit's social media for any updates and changes on opening hours.
Little Culprit
Cnr Wyndham & Queen St,
Auckland CBD