Tucked away in the quiet streets of Westmere is a modest and humble smokehouse, serving up some of the most delicious smoked salmon in town. From Wednesday to Sunday, a couple opens the backyard of their Westmere home, which they have transformed into a neighbourhood market of sorts, selling house-smoked salmon, home-baked treats and fresh pasta.

The charming Kōtare Smokehouse uses Big Glory Bay Salmon as its fish of choice, which is renowned for being sustainably-farmed and boasting a mouth-watering, melt-in-your-mouth quality. The salmon is smoked with pōhutukawa and mānuka, lending the fish a unique and subtle sweetness and rich aroma. To ensure consistency and quality, the batches are mostly kept small and are sold straight from the smoker, delicately wrapped in paper instead of plastic packaging. But for those seeking to feed more than one (or if they simply can't get enough of this delectable fish), whole fillets can also be made to order.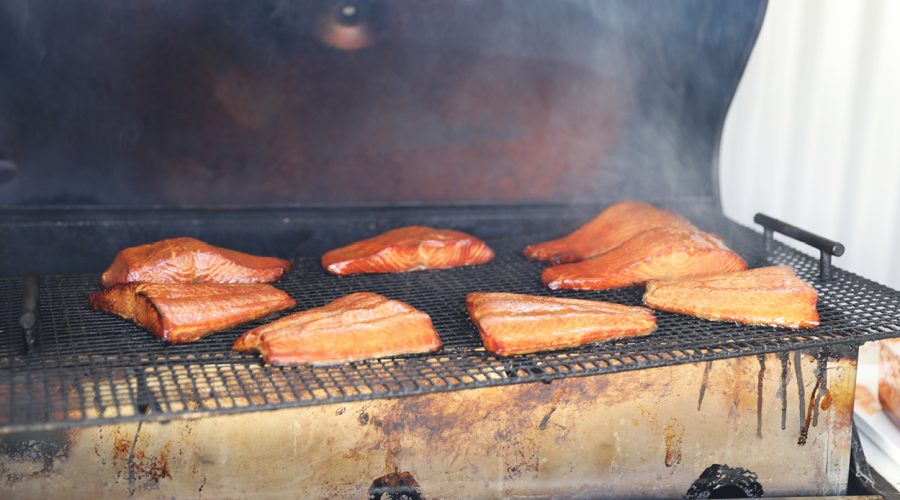 The smokehouse also sells other items to complement the fish, including fresh, un-pasteurised pasta from another neighbourhood artisan, The People's Pasta (made in small batches), which we encourage you to pair with the salmon and some creamy garlic sauce for the ultimate lunch or dinner dish.

To end things on a sweet note, home-baked treats sit alongside the smokehouse's more savoury offering. The cookies in a jar and homemade petit cakes strike something of a nostalgic chord, reminiscent of the kind of delicious, wholesome baking grandma would whip up back in the day.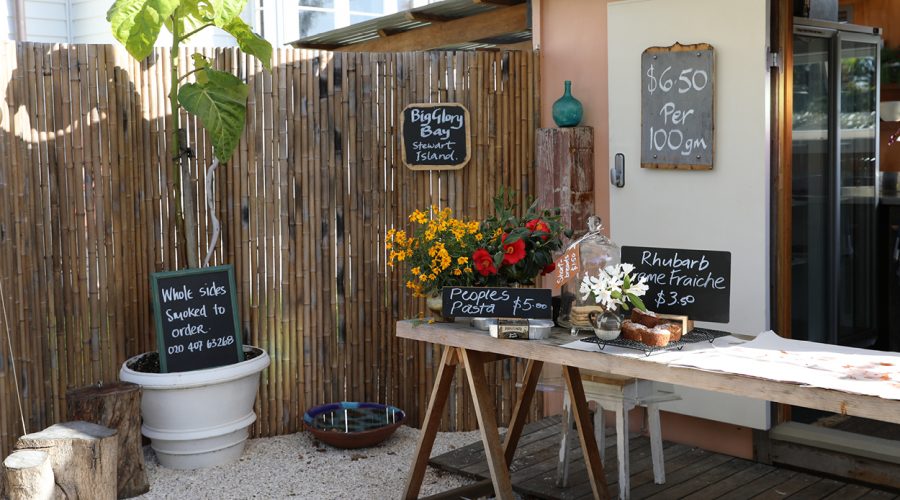 At its heart, the Kōtare Smokehouse is all about delivering good-quality, comforting, hearty food whether that be perfectly smoked salmon, comforting cakes or pasta that will make dinner prep a breeze. But more than that, it's a place that brings the community together, gathering in the sun-drenched courtyard surrounded by vine-covered walls, all in pursuit of something tasty. Delivering an authentic Kiwiana experience, where fresh produce meets quintessential Kiwi hospitality, whether you're in the neighbourhood or not, this hidden gem is well worth a stop in.

Opening hours:
Wednesday – Sunday, 8:30am until 3:30pm

Kōtare Smokehouse
12 Kōtare Avenue
Westmere