The katsu sando, a Japanese convenience store staple has finally made its way to New Zealand. With its mouthwatering combination of contrasting soft white bread and deep-fried, succulent cutlet (chicken or pork), the varied iterations of the sandwich found in Auckland eateries are cementing the status of the katsu sando as an undeniable 'it' food — and for good reason. Without further, here are three places serving the katsu sando in their own special way.

Hello Beasty
Viaduct Harbour's Asian fusion restaurant, Hello Beasty is renowned for adding a modern spin to traditional dishes and its katsu sando is no exception. Instead of soft bread, the folks at Hello Beasty have used a toasted milk bun to elevate the crispiness of the deep-fried pork loin. Accompanied by a tangy tonkatsu sauce which is similar to a barbeque sauce and a hefty drizzle of Japanese mayo, this sammie ticks all the boxes from presentation to flavour.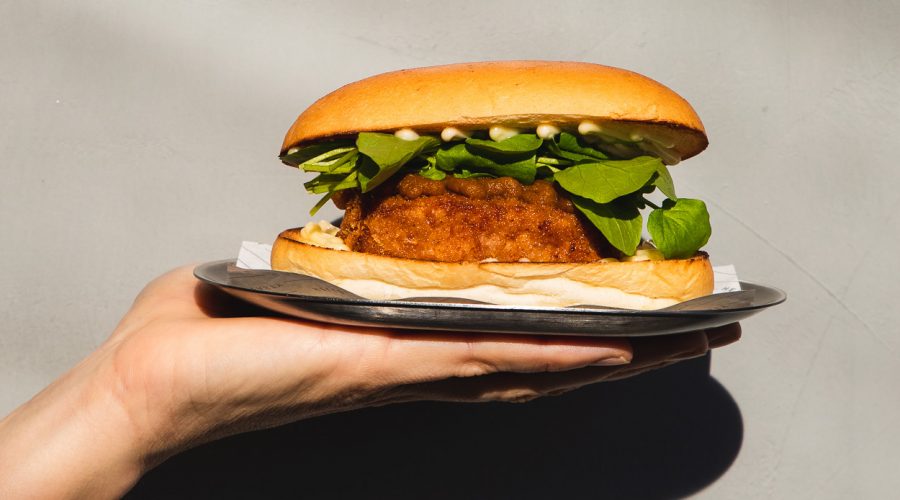 Mizu Bread
Not long ago, Kazuya Restaurant opened a pop-up bakery stall, Mizu Bread to operate out of its kitchens during the daytime and it has become the go-to spot for anyone seeking delicious baked good. Mizu's rendition of the katsu sando is the most accurate reflection of what you'd find in the streets of Tokyo — soft slices of white bread, pork or chicken cutlets that are soaked in Bulldog sauce and a thin layer of slaw for an extra crunch.

The Candy Shop
Newmarket's bustling eatery, The Candy Shop might have one of the most indulgent katsu sandos in town. The thickness of the fried pork cutlet goes beyond any of the ones mentioned above and is unbelievably tender. The slices of bread have been slightly toasted for a subtle crisp and are slathered with tangy BBQ sauce and a slaw that has been doused in mayo. Served with a side of gravy, this katsu sando is made for those who are after a decadent meal.