A fine-dining institution, Kazuya Restaurant is renowned for the creative, carefully crafted dishes it offers on its degustation menu. The signature dish comprises of over 30 vegetables and although it made waves on the Auckland dining scene, Kazuya's recent surge in popularity is for a very different reason.
Owner, Head Chef and Director, Kazuya Yamauchi opened the doors to his acclaimed restaurant almost seven years ago with a vision back then to expand on his baked goods offering — Kazuya's bread is known for being particularly delicious. But it wasn't until Yamauchi met Yuko Segawa — not only a talented baker but also a chef, having honed her skills at 3-Michelin starred restaurant, Esaki — that his idea to capitalise on Kazuya's baking prowess started to take shape.

It was a match made in heaven, it seems. Segawa, with her experience working for the likes of Japan's popular bakery, Levain alongside having previously operated her own outfit, Kinari Bakery for over a decade, had already set her sights on opening a spot in Auckland. So when Yamauchi invited her to use Kazuya's kitchen and turn the restaurant into a bakery space during the day, it presented the perfect opportunity for her to flex her culinary muscles and start to build a name for herself before opening a standalone place on her own. Segawa's approach to baking is delicate, her creations are beautifully refined and until she gets her own separate space, for now, her bakery is called Mizu Bread — and it's utterly delicious.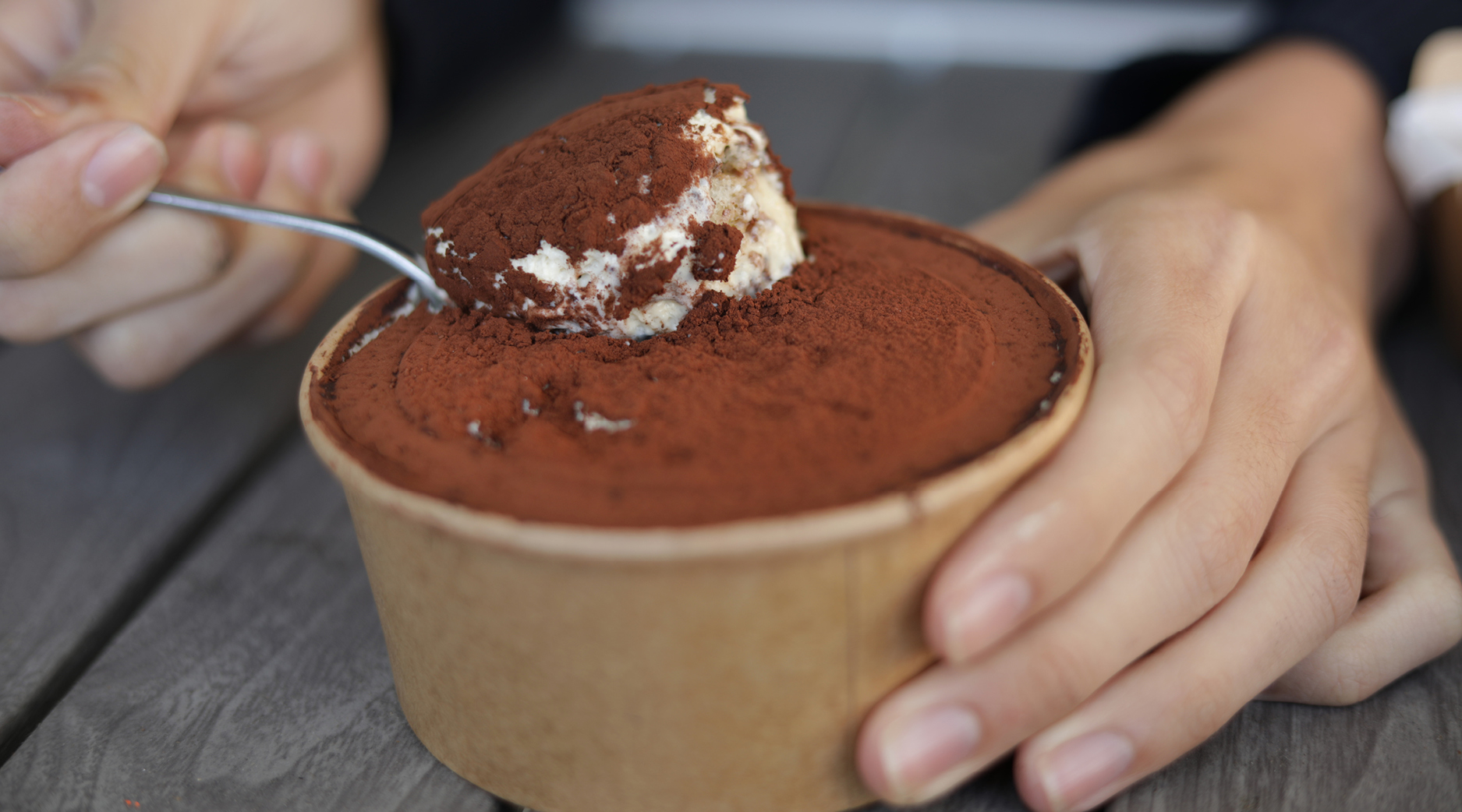 Every day, well before Kazuya's doors open, customers line up, eager to get their hands a loaf of Segawa's bread. Her signature is the Shokupan, a white bread that is made via the yudane method of baking, which basically just involves hot water and dough. The interaction between the hot boiling water and the dough allows the bread to ferment and achieve an unbelievable level of fluffiness. The simple, white loaf is bouncy and light, making it the perfect option for the sandwiches on offer.

Katsu sandos and tamago sandos are both extremely common delicacies in Japan and Segawa's rendition does them justice (and then some). Seeing soft, supple slices of bread slathered with Dijon mustard and filled with shredded crunchy cabbage and a pork cutlet (otherwise known as 'tonkatsu') the delicious katsu sando is drizzled with a traditional brown Bulldog sauce — the condiment traditionally used for tonkatsu in Japan. It's succulent and juicy, and while the sandwich is rich, the airy Shokupan bread works to balance out the heavier elements.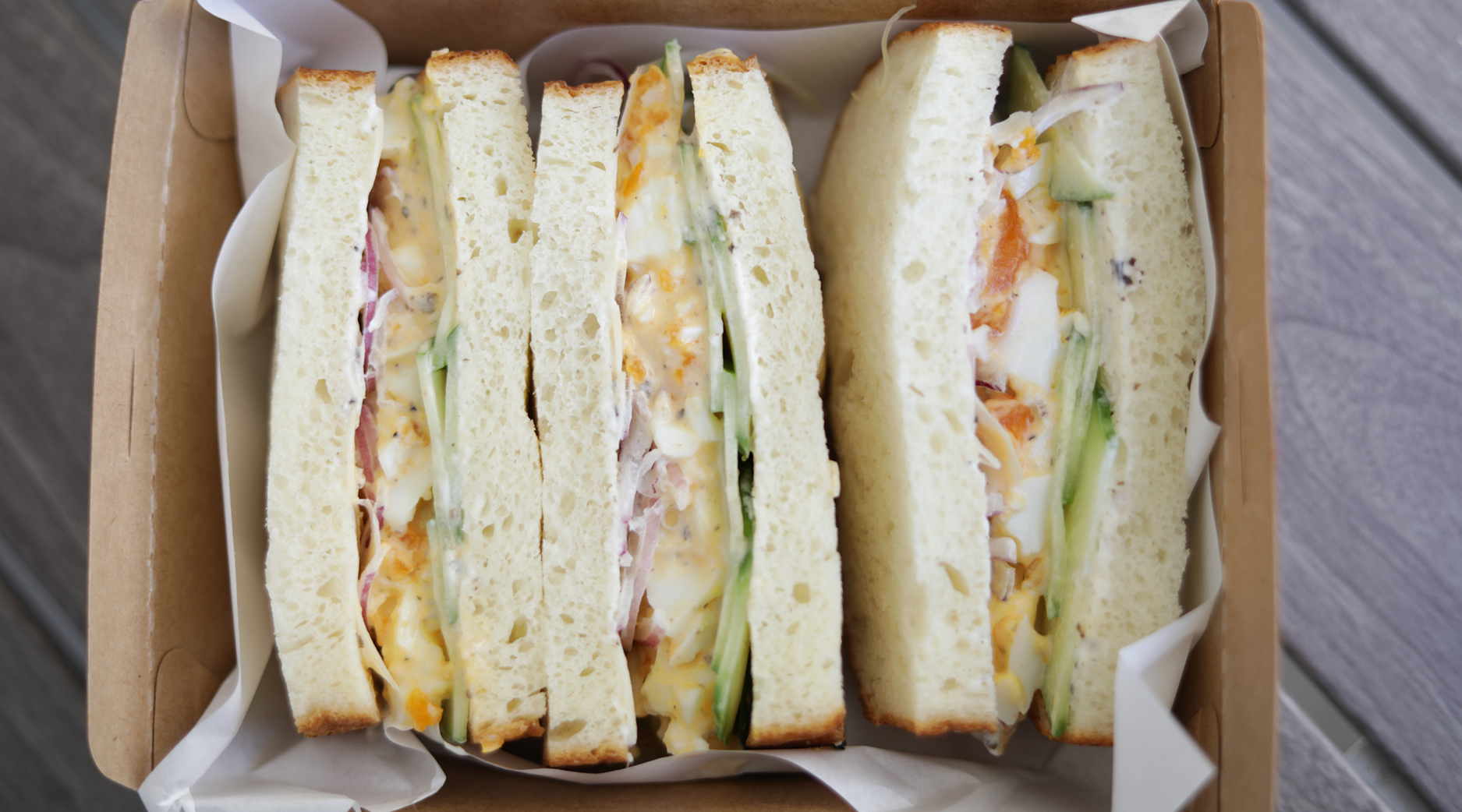 The tamago sando is a type of egg sandwich that is sold in almost every convenience store in Japan but here, an intriguing twist has been added. Instead of the usual, simple mixture of egg, potato and mayonnaise, Mizu Bread's rendition includes truffle aioli, Parmigiano and fresh slices of crunchy cucumber. Generally speaking, the tamago is lighter than the katsu, but still provides the same kind of layered, delectable flavour. And considering how expertly the two versions have been realised by Yamauchi and Sagawa here, we would highly recommend either.

The mochi breadstick is also something to take note of. And although it looks like a French baguette, it is anything but. From the texture to the flavour, the mochi breadstick is in a realm of its own, pillowy soft to the touch and boasting a chewiness in the centre that makes it more akin to the texture of a doughnut than a baguette, it's unlike anything you will have tried before.
But Mizu Bread isn't limited to just bread. The offerings also include speciality Ark Coffee, and freshly-made onigiri (rice balls) filled with prawn tempura, teriyaki mushroom and shiitake mushrooms, to name a few. Sweet treats are also tucked away in the cabinet and our favourite would have to be the tiramisu. The multilayered dessert consists of the freshest mascarpone alongside marsala, espresso-soaked sponge cake and a hefty dusting of cocoa powder.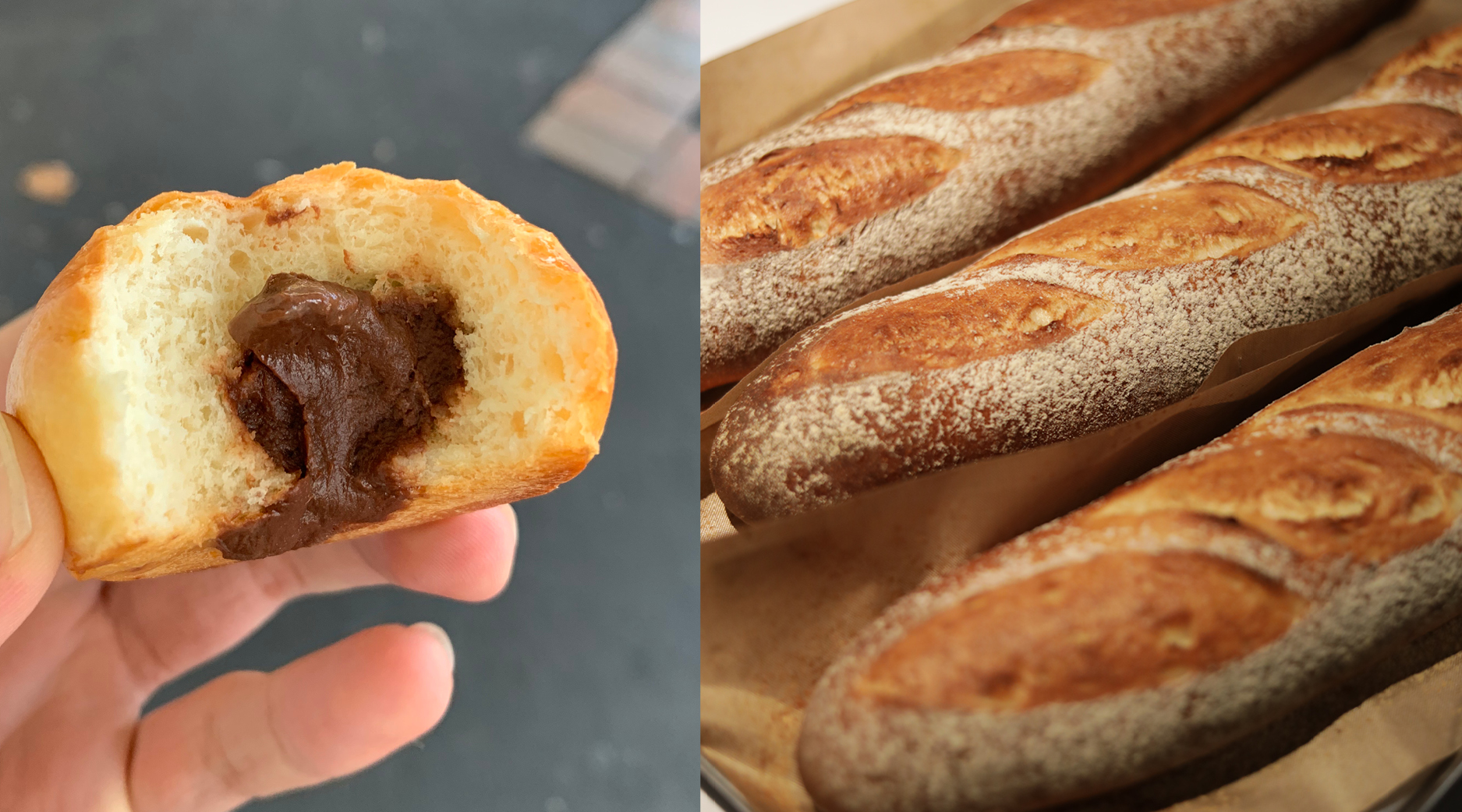 Mizu Bread's cabinet is compact as Segawa keeps her batches small in order to ensure consistency and control across all her creations. It pays to go early — as in, before the 11am opening time — because, despite the fact that Mize Bread is officially open until 1pm, it isn't uncommon for the cabinet to be emptied out in as little as half an hour.

Opening hours:
Tuesday — Thursday, 11am until 1pm

Mizu Bread
193 Symonds St
Eden Terrace
Auckland
(09) 377 8537