Last summer, the empire of South Indian Restaurants, Satya expanded its offerings with a temporary pop-up that was located on Pollen St. Satya Chai Bazaar's environment was incredibly casual and laidback, where old washing machines were turned over as tables and guests were invited for an intimate session of shisha while tucking into South Indian-style street food.
This year, the team at Satya have partnered with Garage Project to bring us the new and improved pop-up — Hyderabad Hotel. Swapping out the washing machines for sturdy tables, quadrupling the capacity by providing indoor seating as well as outdoor, and most importantly, now a fully licenced establishment, Hyderabad Hotel seems to have all the tools to become a Ponsonby favourite.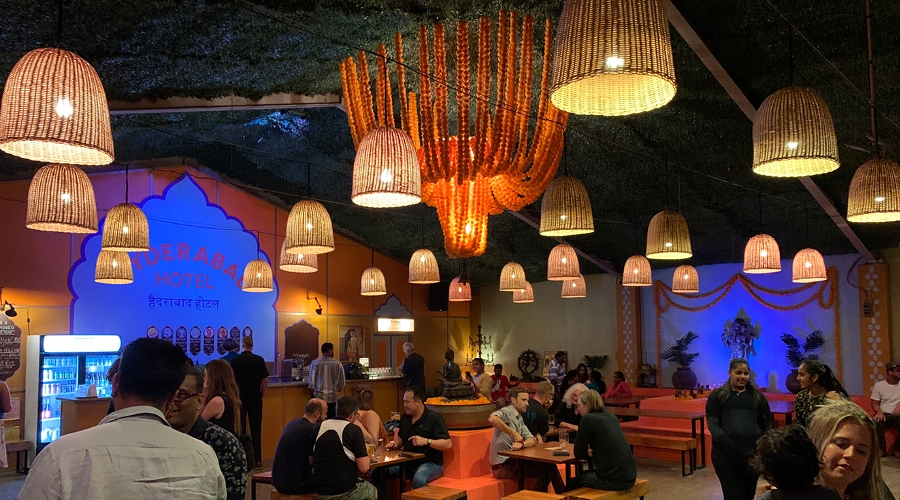 Capturing the essence of the 70s, when Hyderabad (the capital of southern India's Telangana state) was touted as the paradise of food, entertainment and partying, the space boasts a vibrant colour palette and energetic atmosphere of loud music, shisha smoke and wafting scents of delicious Indian spices coming from the kitchen.
On the menu, Satya's owner, Samrudh Akuthota is serving a flavoursome Indian fare, featuring some of the Satya favourites, such as the vegetarian Manchurian dumplings, as well as some new dishes that are exclusive to the pop-up, like the samosa chaat, comprising a smashed samosa that's drenched in creamy yoghurt sauce. Although the iconic dahi puri isn't featured at Hyderabad Hotel, Akuthota promises something similar and in his opinion, even more delicious.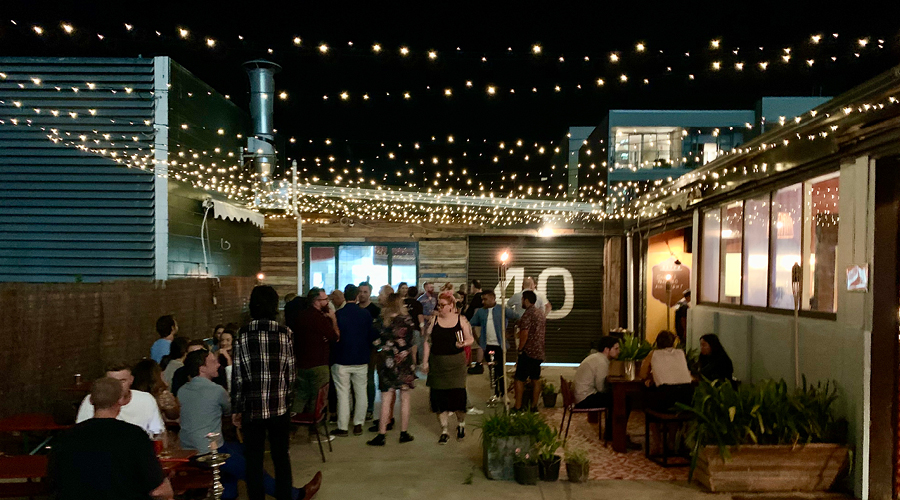 A variety of craft beer from Garage Project are available on tap, eight to be exact, but be sure to get your hands on the Beeryani — specially made in collaboration with Satya, to celebrate the opening of their pop-up. Akuthota has also brought some of his favourite concoctions from his K'Road cocktail bar, GG X Flamingo, including the renowned South Indian-stye espresso martini.
Hyderabad Hotel officially opens its doors from this afternoon (February 13th, 4pm) for an undisclosed period of time, so we suggest you make your way to the pop-up fairly quickly, before it's too late.
Opening hours:
Wednesday & Thursday: 4pm until 10pm
Friday — Saturday: 12pm until 11pm
Sunday: 12pm until 10pm
Monday — Tuesday: Closed
Hyderabad Hotel
42 Pollen St,
Ponsonby