Triumph in the hospitality industry is an accomplishment yearned for by many and achieved by few. Hugo Baird, 29, has both a successful café, Honey Bones and the recently launched Grey Lynn osteria and wine bar Lilian in his repertoire. But the hospitality guru's accomplishments have not been without challenges.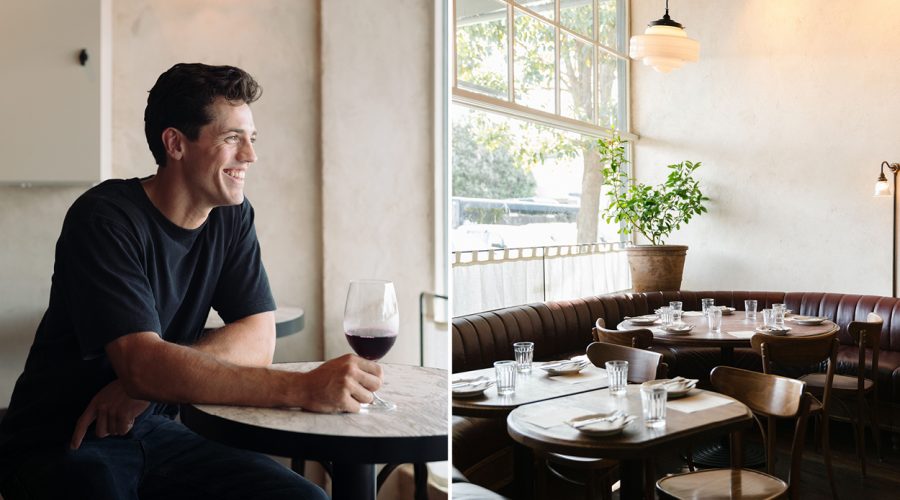 Prior to opening Honey Bones, Baird was at Herne Bay institution Five Loaves. "Were you cooking?" I ask, to which he corrects me "No, I was a dishy." He was only 15-years-old and his time there was nothing more than a means to earn some extra cash. The stint was short and sweet as he was essentially fired — "I was too dusty every Sunday, but I'm still good mates with Michael (the owner). I don't think he ever saw me and thought that I'd be this deep into hospo."
Baird now looks at all of his staff, from the dishwashers to the front of house, as equally capable of owning an establishment. There's a certain inspiration in that fact that he has no qualifications, having dropped out of high school before his final year.
After dabbling in different career paths, from building to a year as a wine salesman, 19-year-old Baird and his friend and now business partner, Willy Gresson, packed their bags for Sydney. Baird found himself working as a bartender at Manly pub, The Steyne, for 18 months. It was his "first real hospitality experience." Returning home, Baird was set on pursuing hospitality further, in the hopes of opening his own bar someday. "When I was selling wine, Johnny de Monchy who is the General Manager of Britomart Hospitality Group, told me that I needed to work in lots of bars in order to own one. And I thought he was right." Cue his next move, Depot.
Although Depot wasn't strictly a bar, "it only took me one shift to become hooked. There's something special that I can't explain in words about working at a restaurant where there's good food and a great atmosphere." Baird describes owner and chef Al Brown as a man of passion, and remains inspired by his approach to dining. Baird went on to assist Warren Ford in the opening of Depot's neighbour — Federal Delicatessen. "By this point, I knew that I wanted to open a place of my own and working at The Fed during its opening stages seemed beneficial because I thought it'd show me the ropes. It taught me that nothing in hospo goes smoothly or as planned, but that's ok."
For the following two years, Baird saved hard and learnt to be "a squib when it came to money." Saving money became such a priority that he took it too seriously sometimes. To save the one dollar bus fare, Baird would walk 40 minutes to and from work, even if he finished as late as 2am.
With $15,000 in the bank and an opportunity to take over a small space in Grey Lynn, Baird bid farewell to Brown's empire to start his own at the age of 24. He gave the Crummer Road café a refit and a new name. In 2015, Crumb was born and it dominated Baird's next 12 months. "I treated Crumb so seriously, it was like my little baby."
Following an intense year of all hands on deck and not even one full weekend off work, a buyer took the reins and Baird left both Crumb and New Zealand behind, on his first long-haul flight to Europe with three other friends.
Returning from four months of travels Baird had no desire to return to hospitality but at his brother's wedding on Waiheke Island he faced endless questions about his future plans. Friends and family kept asking him why he wasn't pursuing what he was good at: owning a café. He ferried back to Auckland on Monday, looked at Trade Me and clicked on the first listing he saw, which became Honey Bones.
Despite its solid bones, he describes the Honey Bones renovation as a nightmare. He faced sloped floors, wonky walls, and above all, the realisation that the café was located in a sleepy corner of Grey Lynn. A wave of uncertainty and insecurity hit him hard.
"I started freaking out, thinking that nobody would come," he says. "But I was too far in to turn back." Honey Bones opened in June 2017 and was busy throughout the year until Baird and his team took a break over the holidays. When three chefs said that they wouldn't be returning, he had "no option of panicking," appointing himself Head Chef for the next 35 days. The silver lining was the inevitable evolution of the menu. Baird drew inspiration from his love of Middle-Eastern cuisine with dishes such as Cilbir Eggs and Istanbul Scramble helping Honey Bones stake its claim as one of Auckland's best cafés.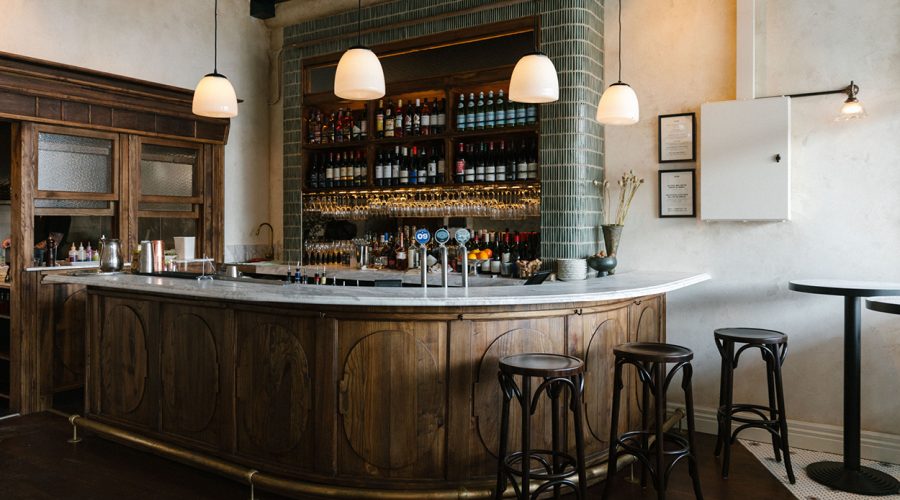 Baird has taken his learnings on to his first restaurant Lilian, insisting on having a chef as a co-owner. "If you're the only one with skin in the game, you're the only one who cares enough to prevent certain things from happening. You get a restaurant, great. You employ a chef, he makes a great menu, everyone's loving it. The chef decides to leave, the food is not as good, it's game over."
The business is not for everyone and Baird warns young hopefuls who have dreams of their own café or restaurant, "it's not that fun. It's hard work and you've got to be willing to give up your life."
Baird recently ate his way around New York City, fuelling a growing vision for a pizza restaurant, that will bring something new to the Auckland dining scene.
"I thrive off customers telling me that my restaurant transported them to another city," he says. "It's those moments which make all the hard work, missing out on a lot of my youth, the stress of managing people, all worthwhile." 
Image credit: Photos of Hugo: Josh Griggs. Interior photos: Jono Parker