In seeking to open something that would reimagine the classic bar experience, Luke Jones and Dave Lincoln of Honest Rum, in collaboration with Italian expat Dan Pinto of popular pop-up Passa Passa have created Norma Taps — a captivating new pop-up that is opening in City Works Depot tomorrow and will run for the next 12 months. There, from lunch to dinner, diners will find mouthwatering bites, satiating seasonal drinks (all served on tap), live music and more, enjoyed in Norma Taps' relaxed but sophisticated and very welcoming space.
The menu is an exciting culinary journey brought to life by Pinto, who wanted to offer a vibrant celebration of authentic Italian dining, infusing every dish with his expertise and passion. Highlights include the burrata with roast cherry tomatoes, the Basque salami and pickles and of course, Pinto's signature pizzettas. Those seeking the famous pizzettas will find a version with garlic, rosemary and butter, one with nduja and taleggio, and one boasting courgette, pesto and pecorino. These crispy, flavourful bites will transport patrons to the bustling Italian streets and are made to share, encouraging lively and convivial conversations.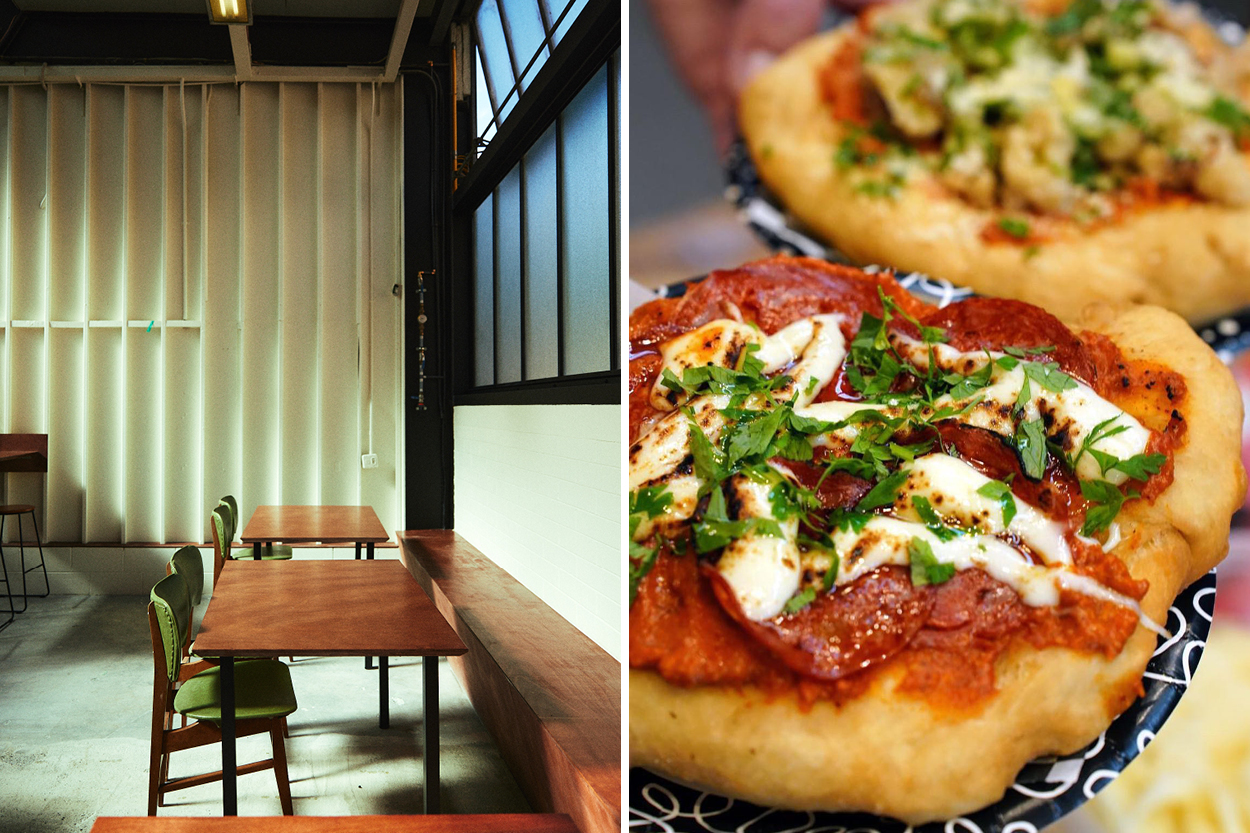 Another major component of Norma Taps is its beverage offering, comprising a curated range of exceptional drinks, including crafted cocktails, premium spirits, craft beers, fine wines and enticing non-alcoholic options. Meticulously designed by the team at Honest, this drinks list was brought together to reimagine the classic bar experience and create a place where sustainability and quality could go hand in hand. Here, every drink is served on tap, with Honest's Luke Jones explaining, "our decision to operate everything from tap was to explore a pioneering concept that could potentially reshape the landscape of hospitality." He continues, "It's an innovative approach that carries significant implications for sustainability, notably in our commitment to eliminating single-use bottles for spirits and cocktails. It also ensures a consistent product experience through batch production of all cocktails, enhancing quality and maintaining the same great taste every time." For anyone seeking to bring a taste of Norma Taps home with them, there is also a refillery service on offer here, where guests will find takeaway versions of the pop-up's cocktails, Honest's spirit range and a variety of beers and wines, too.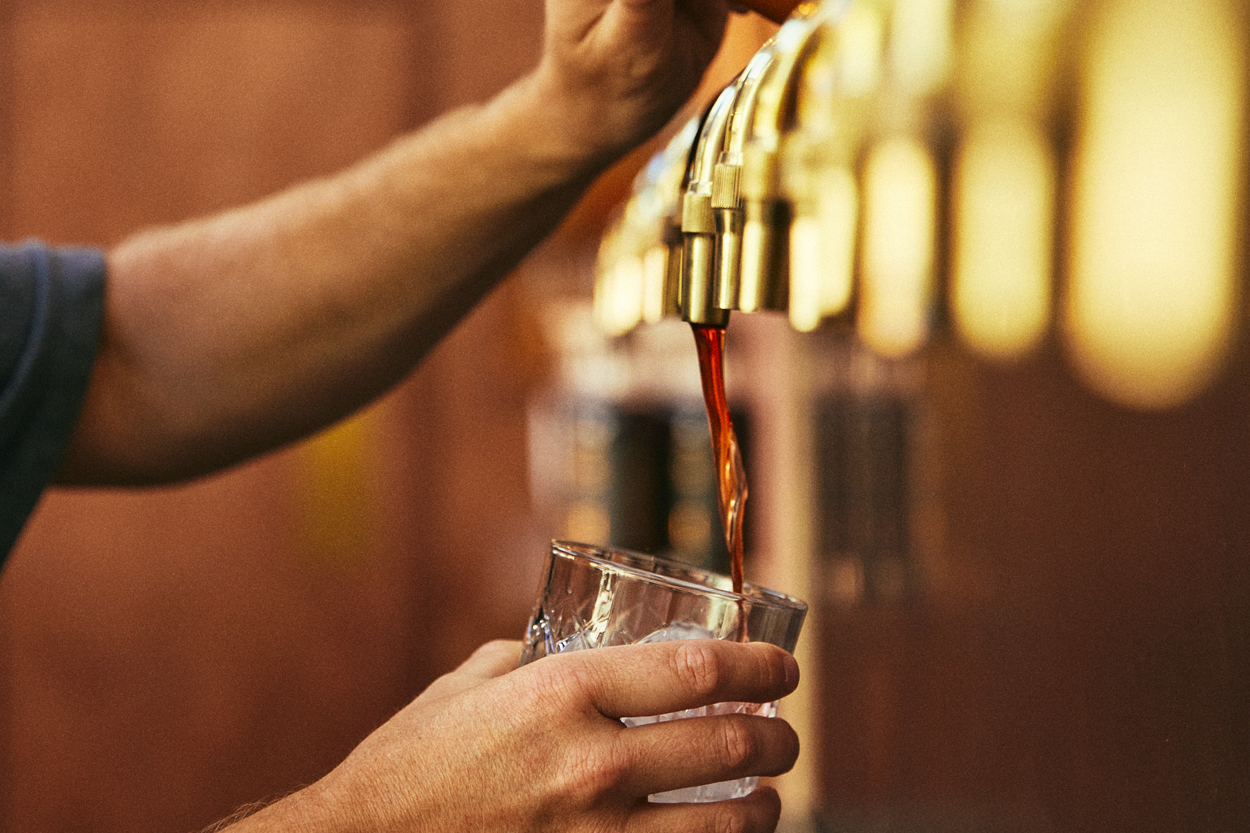 Inside, Norma Taps offers a laid-back atmosphere, where rich mahogany tones, cream steel walls and plush touches of green velvet and leather craft an inviting yet sophisticated ambience. Inspired by Japanese listening rooms, a backdrop of vinyl records only adds to the vibe here, where midcentury charm collides with industrial brutalism to provide the perfect setting for any kind of meal, day or night.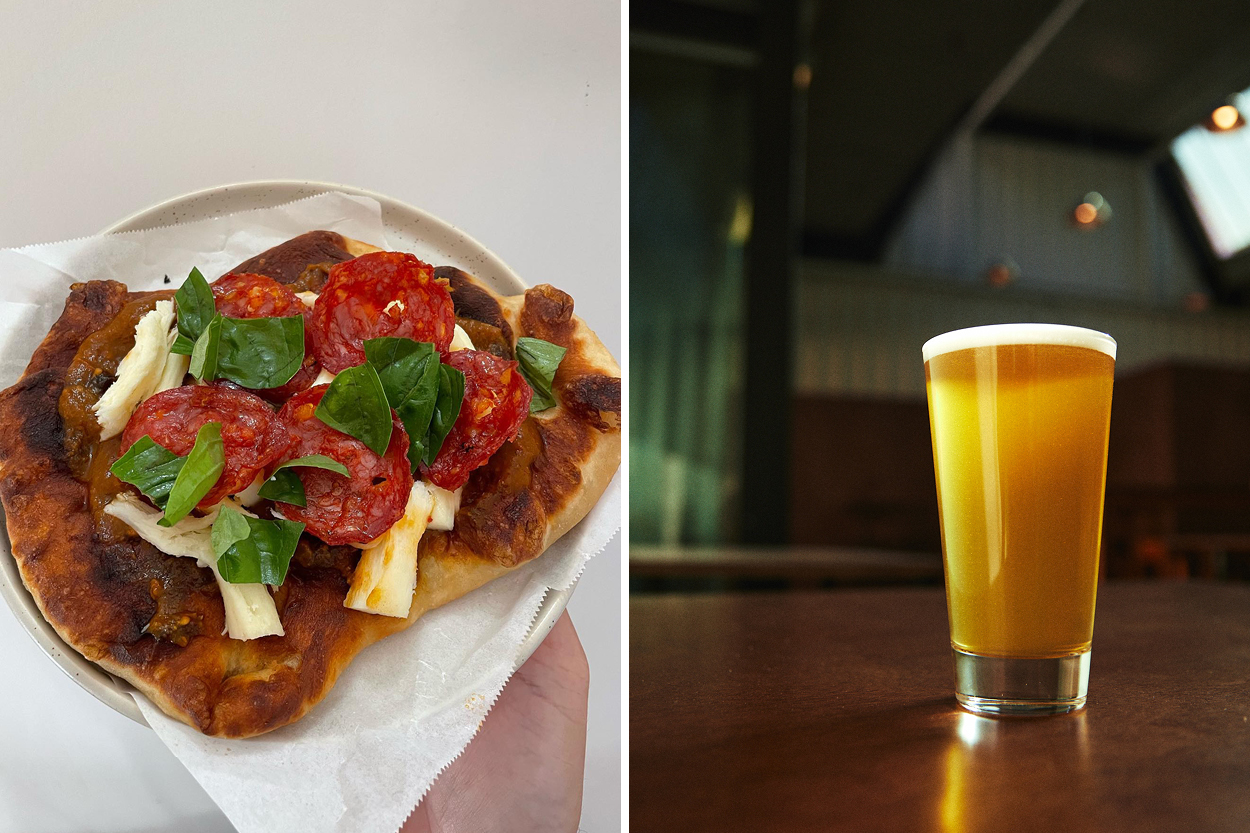 So gather your crew and head to somewhere different this weekend. Norma Taps is open from tomorrow (Thursday the 9th of November) and will be running for a whole year. Marrying delicious food with great drinks, good music and exactly the kind of vibe we want as we head into the summer season, Norma Taps is set to be a popular new spot.
Norma Taps
City Works Depot
Shed 3
90 Wellesley Street
Auckland