Eating out is not an easy task when you're also seeking healthy and nutritious meals. Often it's either overpriced or the flavour is lacklustre. Hēmi, however — Freemans Bay's newest café by the Miller family behind Mint Kitchen Catering and Thinkfood — is proving otherwise. Located in Victoria Park, this spacious eatery is a breath of fresh air. Utilising travertine stone in addition to a white, grey and beige colour palette, Architect Tom Rowe has paid great attention to the finer details in order for Hēmi to achieve its luxurious and chic ambience.

Simple, seasonal and healthy food is what this newly-opened eatery specialises in and the menu is unique. Embracing the fact that the majority of today's diners have specific dietary requirements and preferences, the menu is designed in a way that welcomes customisation and is split into all-day breakfast dishes and salads — both guaranteed to satisfy and impress.

The smoked kahawai waffle had us intrigued from the beginning, as it was a dish the like of which we hadn't really seen on a menu before. Executive Chef, James Miller uses a sourdough base for the waffle which leads it a chewier texture, similar to fry bread. Crème fraîche is slathered on top, before smoked kahawai (rich in ocean aroma0 and sour pickles are added. The final touch is a poached egg that acts as the cherry on top and sees the yolk seem through the entire dish to enrich its flavour.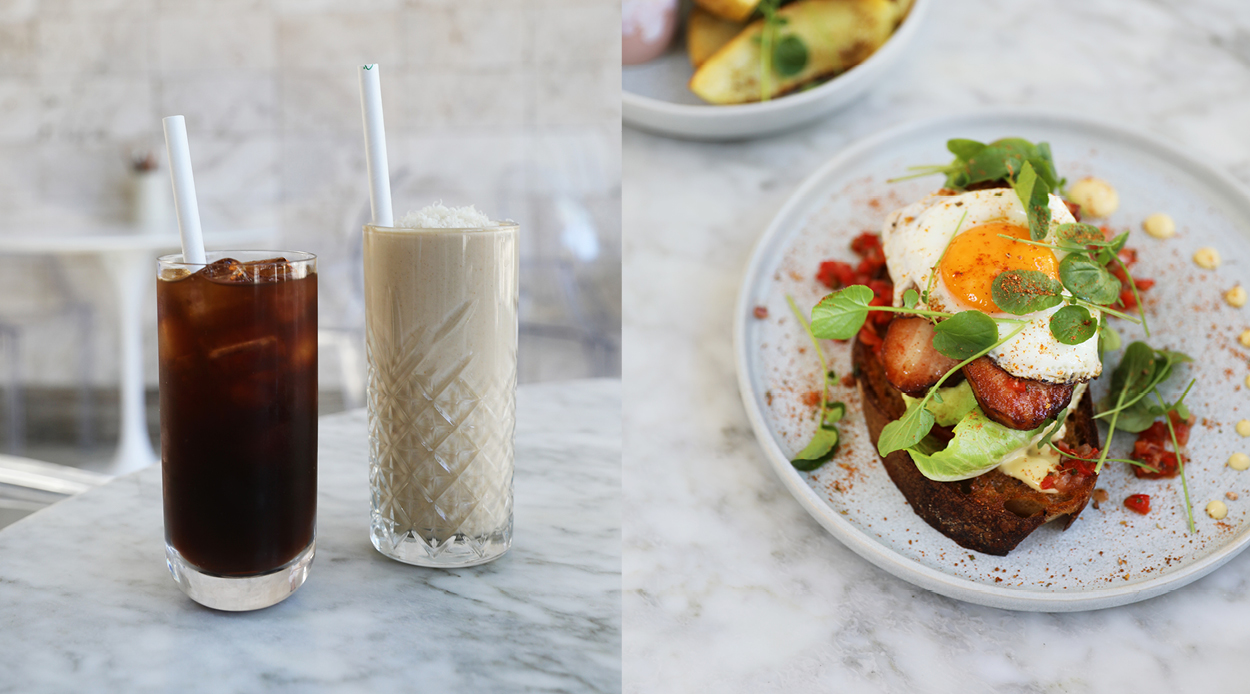 For any meat-lovers out there, let us recommend the BLAT. Seeing a slice of sourdough covered in a generous layer of mayonnaise, perfectly ripe tomatoes and avocados, Iceberg lettuce cups carrying thick cuts of bacon are placed on top before finally, a sunny-side-up fried egg takes centre stage. There are also a number of tasty options available when it comes to add-ons, ranging from mushrooms to whipped feta to agria potato skins — all of which are delicious.

Elsewhere on the menu, Hēmi presents a build-your-own salad option, where diners are given five different types of salads to choose as their base — from the Mediterranean-inspired Mezze, to the classic Cob. They can then select a sauce and some proteins to complete their dish just how they like it. Alongside the regular chicken and beef, Heēmi also offers smoked kahawai, market fish, King salmon, lamb rump and even tofu and halloumi for the vegetarians. Being avid believers in a balanced diet, Hēmi's menu showcases a range of nutritious carbohydrates, including kumara, black beans, brown rice and quinoa.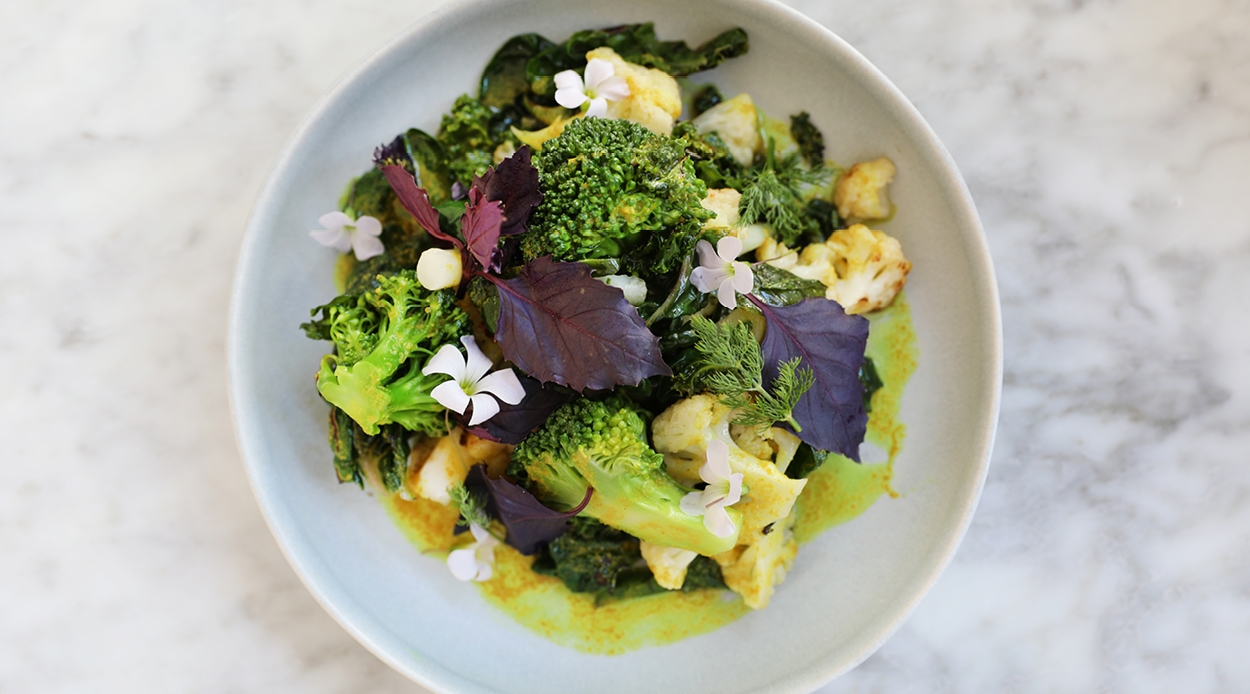 One particular salad we loved was the brassica with halloumi (and this is coming from someone who has always struggled to eat his veggies). Comprising a medley of broccoli, silverbeet, kale and cress in a ginger-miso dressing, this dish was loaded with flavour, which was taken to another level when the salty halloumi was added.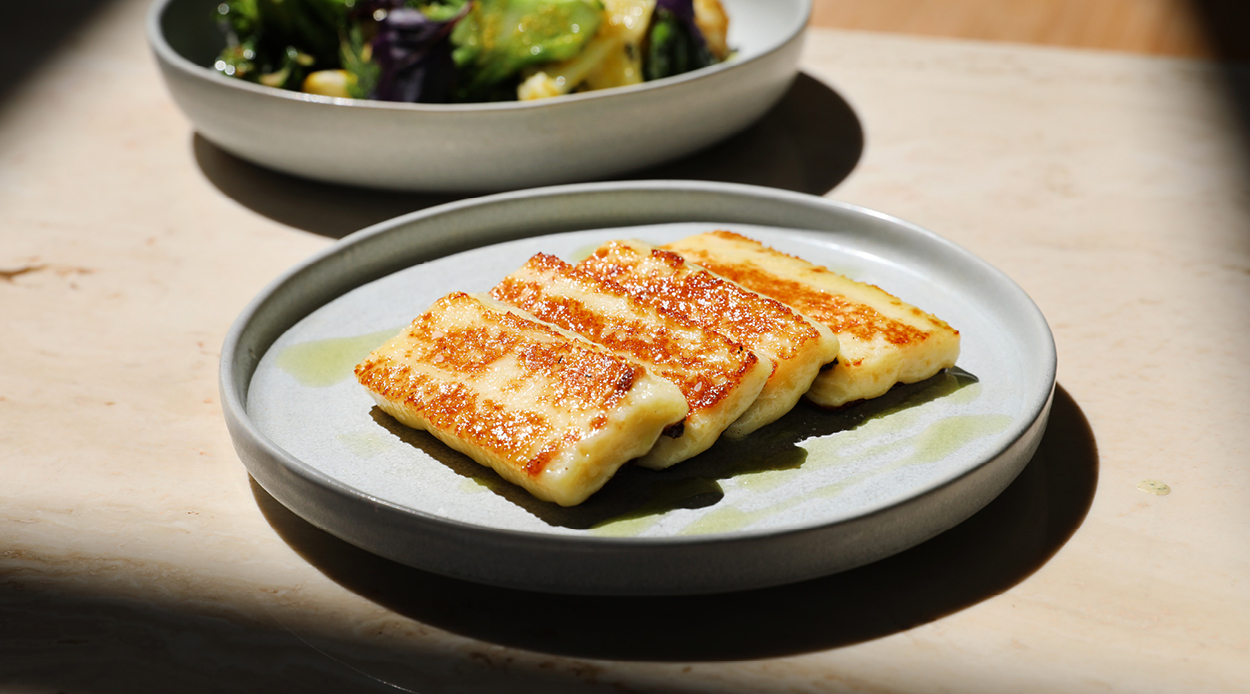 With summer around the corner, Hēmi couldn't have opened its doors at a better time. As our office is located down the road, Hēmi has already become a favourite lunchtime spot for us at Denizen because of its delicious, healthy food and relaxing ambience. The spacious fit-out also makes for a great events venue, just in time for soirée season.

Opening hours:
Monday — Sunday: 7am until 3pm

Hēmi
Unit 1, Victoria Park Market, 210 Victoria Street West,
Auckland CBD