If you already follow the Denizen then you will know, some of the best doughnuts in our fair city can be found at Grownup Donuts. As the name tempts, these doughnuts take the concept of a delicious, round dough cake to its full potential — piped full of original flavours, without being overly sweet. Made fresh daily, with zero additives or preservatives, including for colour and flavour, they are not only decadent but decidedly refined too.
Naturally, what started as a stall around Auckland markets by Daniel and Annie Black, Grownup Donuts quickly lassoed the interest of lovers of doughnuts and opened three stores in quick succession — out west in Henderson, north in Wairau Valley and central in the city on Anzac Avenue.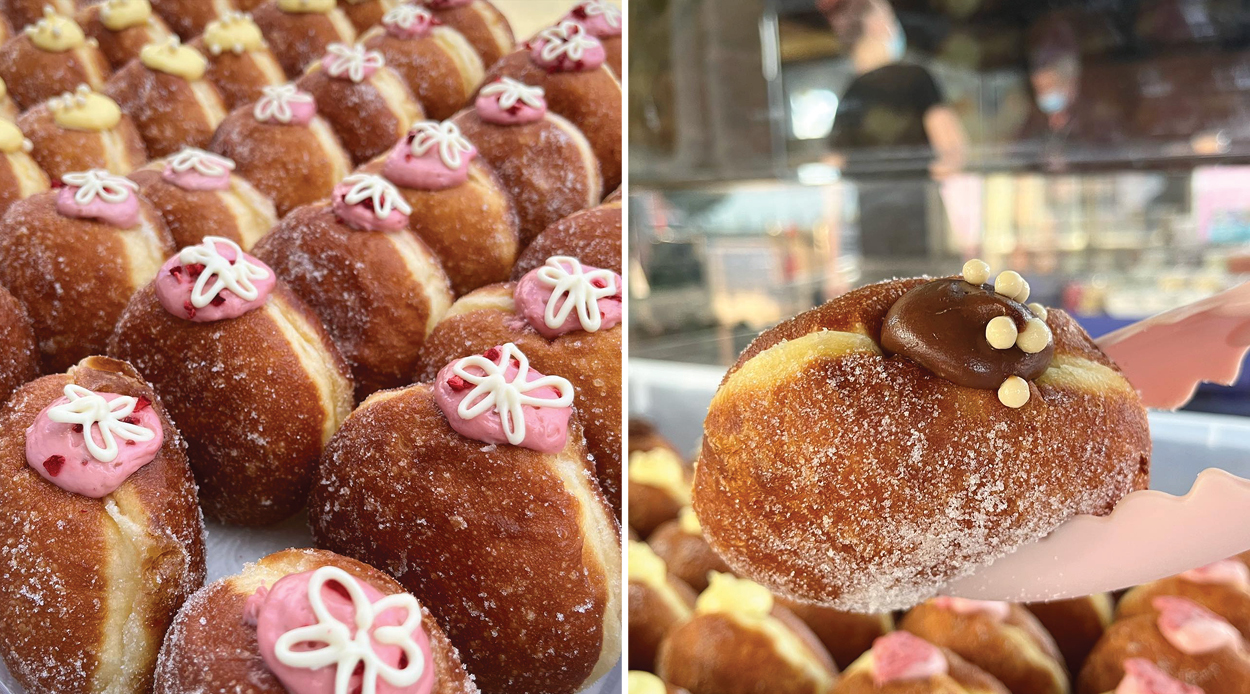 With their doughnuts selling out daily, getting to one of these locations has become a kind of sport for doughnut spotters. Their fourth store on Great South Road in Manurewa, fortunately, has added a new pitstop to keep up with the fervid demand.
One look at the cabinet will make any doughnut run worthwhile. While flavours change each fortnight, you can expect to see the gleaming likes of a Homemade Strawberry Jam with Vanilla Coconut doughnut, or Belgian Choc with Glazed Boston Cream, Creme Brulee and a classic, Vanilla Bean Cream Custard. Not to mention a variety of vegan options too.
Available to take away as a single precious ring, or in multiples from four to up to 100 (yes, you read that right) it's worth securing a box to be shared with all your significant others. While we are sure they won't last long once you show off your score, the freshness of these doughnuts means they are best devoured on the day of.
Opening hours:
Wednesday to Sunday: 10am — 8pm
(Unless sold out prior)
Grownup Donuts Manurewa
185 Great South Road
Manurewa, Auckland