We suspect that there are many of us out there who love the idea of growing herbs and vegetables at home but who can barely keep a potted plant alive (we can certainly relate). After all, not everyone naturally has a green thumb, and it can be hard to know what you need and where to start.
Green Shoots was started by Katie Jacobs, who after a long career in the global luxury sector has pivoted to something a little more grounded. Fortunately, she is here to do the leg work for us, making it easier than ever to cultivate a simple herb and vegetable garden at home.
In a bid to simplify the process for busy (or clueless) people, Green Shoots allows its customers to skip straight to the fun part, offering a range of at-home seedling kits, each touted as "almost a complete garden in a box".
From the Fragrant Herbs and Salad kit to the Leafy Green Lovers kit to the Vegetable Medley kit, Green Shoots offers a clear, concise guide on how to plant, care for and harvest your herbs and veggies, with a selection of spray-free, non-GM seedlings in easy-to-plant, bio-friendly pots, three months worth of slow-release fertilizer and a number of bamboo plant markers.
There is also a dedicated online store stocked with all the gardening tools you'll need, including gloves, shovels, secateurs and a range of skin products to keep callused hands at bay.
Now we're at the beginning of spring, it's the perfect time to be planting for summer growing — especially as, in Auckland, we're mostly confined to the boundaries of our own homes with more time than usual to do so. The Herbs & Salad Greens seedling kit and Herb Planters are now available for contactless delivery during level 4, and new Summer Vegetable seedling kits are available now for pre-order for mid-October delivery. Jacobs is also adding a 'Pick & Mix' seedling kit so it's possible to pick and choose your ideal selection of herbs and vegetables.
It's more important than ever to get outside for fresh air (who wouldn't want to with the sun we've been having?) and what could be better than having your own supply of fresh herbs and greens on hand during these uncertain times?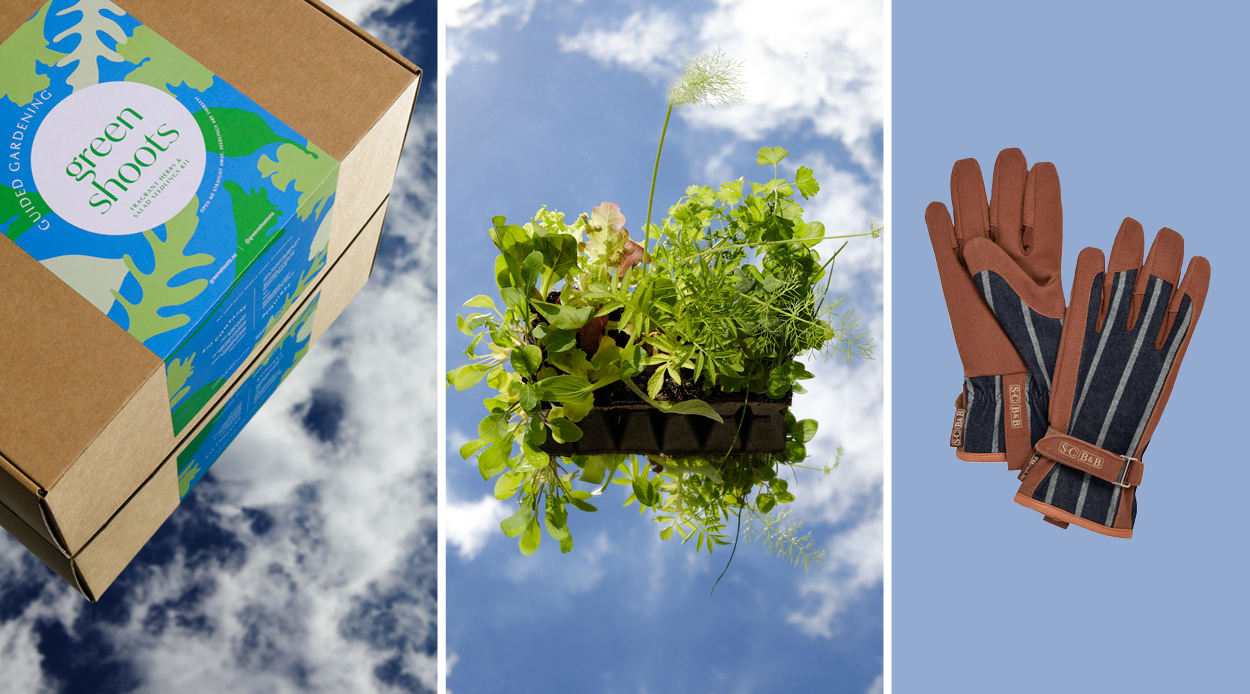 We're delighted to have a Green Shoots prize pack to give away to one lucky Auckland-based Denizen, containing one Herbs & Salad Greens seedling kit and one pair of Sophie Conran for Burgon & Ball gardening gloves.
This competition has now closed.