I suspect that there are many of us out there who love the idea of growing herbs and vegetables at home but who can barely keep a potted plant alive. (I'm certainly one.) After all, not everyone naturally has a green thumb, and it can be hard to know what you need and where to start.
Luckily Green Shoots, started by Katie Jacobs who, after a long career in the global luxury sector has pivoted to something a little more grounded, is here to do the leg work for us, making it easier than ever to cultivate a simple herb and vegetable garden at home.
In a bid to simplify the process for busy (or clueless) people, Green Shoots allows its customers to skip straight to the fun part, offering a range of at-home seedling kits, each touted as "almost a complete garden in a box."
From the Fragrant Herbs and Salad kit to the Leafy Green Lovers kit to the Vegetable Medley kit, Green Shoots offers a clear, concise guide on how to plant, care for and harvest your herbs and veggies, a selection of spray-free, non-GM seedlings in easy-to-plant, bio-friendly pots, three months worth of slow-release fertilizer and a number of bamboo plant markers.
There is also a dedicated online store stocked with all the gardening tools you'll need, including gloves, shovels, secateurs and a range of skin products to keep callused hands at bay.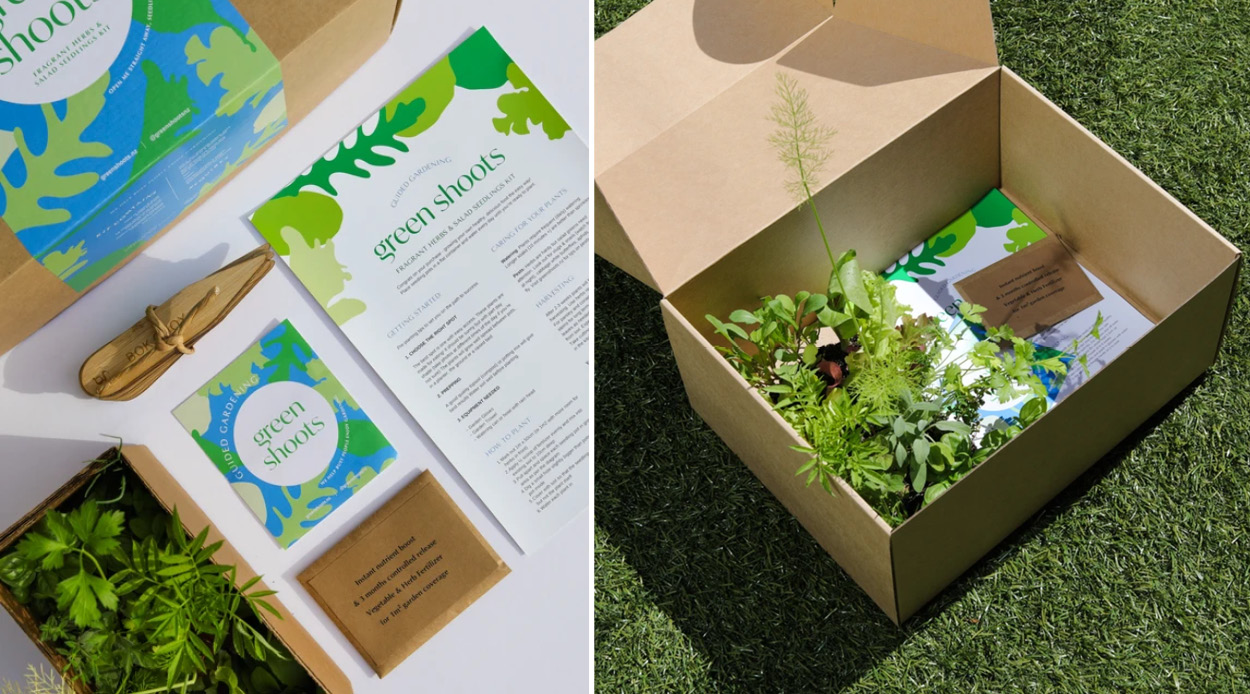 And while Green Shoots might be making the process of planting, nurturing and eating directly from a healthy home garden super easy, it is also introducing a whole new group of people to the joys of gardening — which was one of the main reasons why Jacobs says she was driven to create it.
After all, gardening is about more than just growing food. It is about slowing down and connecting with nature and for many, has proved a soothing salve against the fast pace of the modern world.
So, if you've ever thought of trying your hand at cultivating a garden of your own, look no further than Green Shoots — you'll be serving up your own freshly-grown salads in no time.