If you're like us, you'll want to make the most of your weekend — and one way to ensure you feel contented is going all out for brunch. When you need a change of scenery, rain or shine, Grangers Tap House and Kitchen gives the whimsical feeling of being by the water, without having to commit to being on the sea as the weather patterns change — making it the perfect spot for a carefree breakfast-meets-lunch.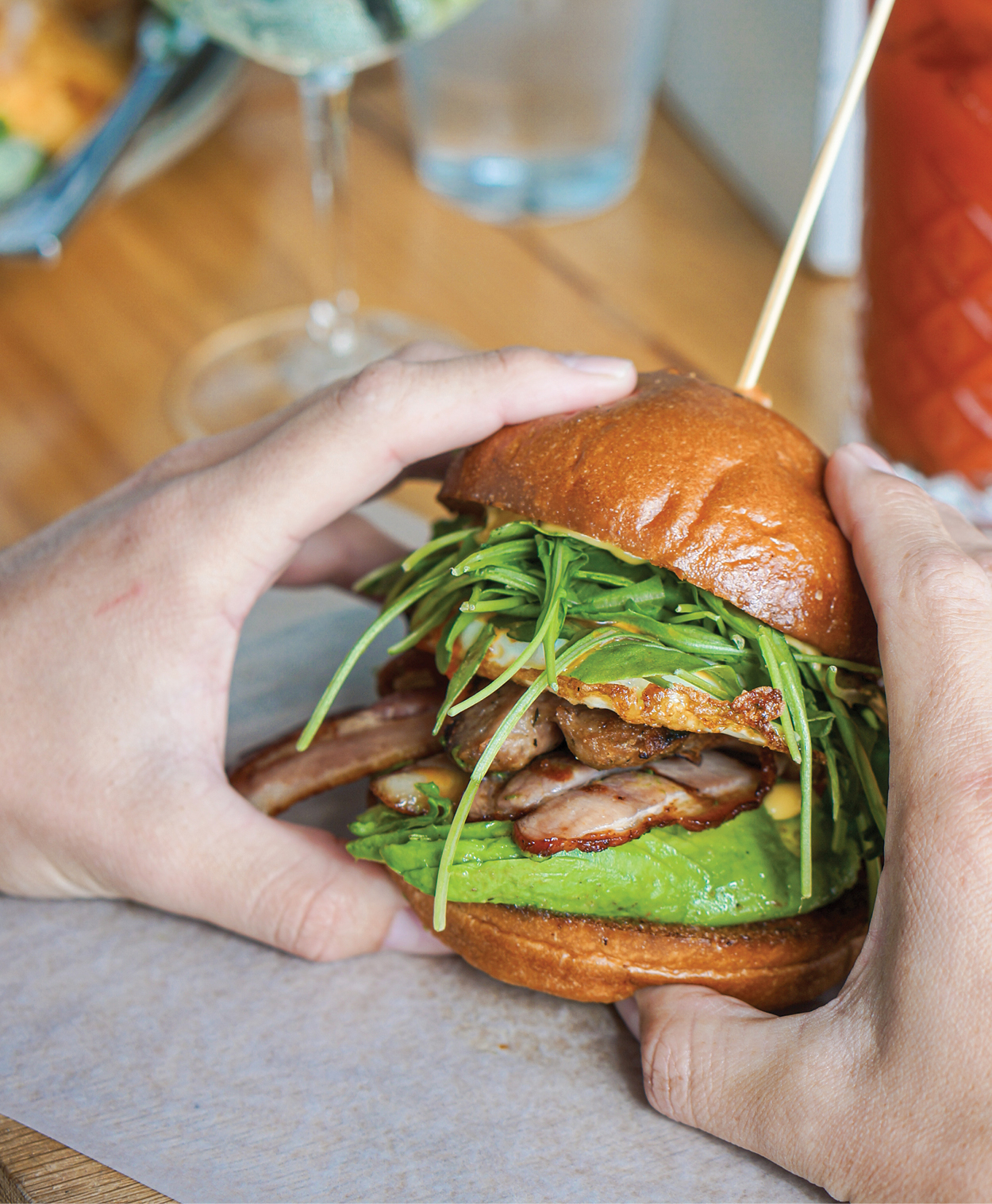 Located in the picturesque Half Moon Bay Marina, Grangers is (luckily) putting brunch back on the menu this weekend. With a range of mood-boosting brunch options with a sea breeze twist, and a full bar — from coffee to cocktails — the world really is your oyster here.
For something light and bright, we recommend the Granola with mango and coconut yogurt and seasonally sweet blueberries. For something more substantial, the Three Egg Omelette on sourdough satisfies all our culinary cravings, whether we go for the seafood option — with prawns, rocket and creme fraiche — or the vegetarian concoction — with wild mushroom, chorizo and gruyere cheese.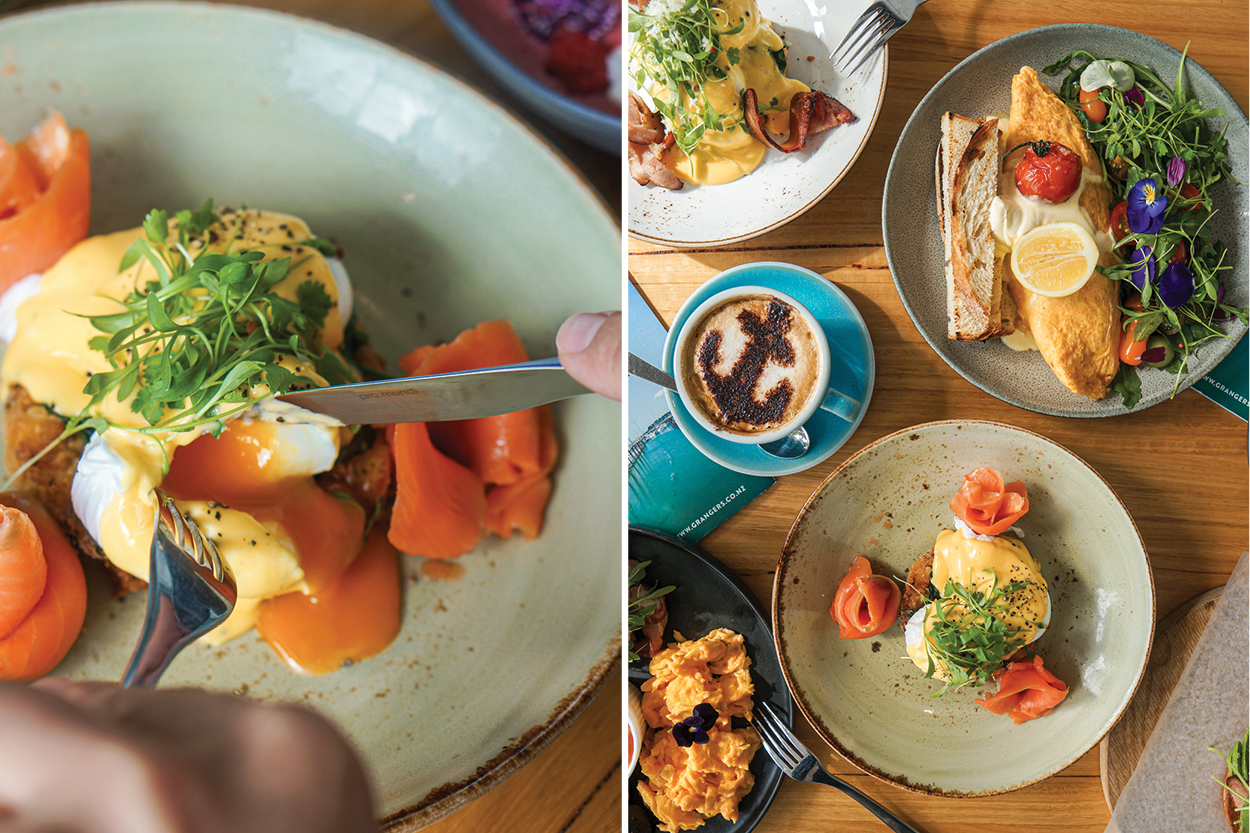 On menus all over town, there is that star dish we keep coming back for. While it is hard to narrow one down at Grangers, after some deliberation we have found that the Breakfast Burger can't be beat. From its brioche bun all the way down its layers of delicious ingredients — including bacon, egg, avocado, rocket, tomato relish and hollandaise — it's sure to leave you satisfied.
With plenty to wrap your laughing gear around, Grangers' back-and-better-than-ever brunch menu gives us something to smile about — no matter whether the weekend weather plays along.
Grangers' Seaside Brunch:
Saturday and Sunday: 10am — 12pm
Grangers Tap House and Kitchen
The Promenade, 1 Ara Tai,
Half Moon Bay, Auckland