Whether we're talking about diamond drop earrings or a scoop of your favourite ice cream, the old adage often rings true — two is better than one. As a true romantic, Häagen-Dazs has combined a couple of its favourite irresistible flavours, snug in one delicious Duo tub.
The ultimate treat, Häagen-Dazs's Dark Chocolate & Salted Caramel Crunch Duo includes velvety dark chocolate ice cream with a silk caramel sauce on one side, and a salted caramel ice cream with crushed chocolate shards on the other.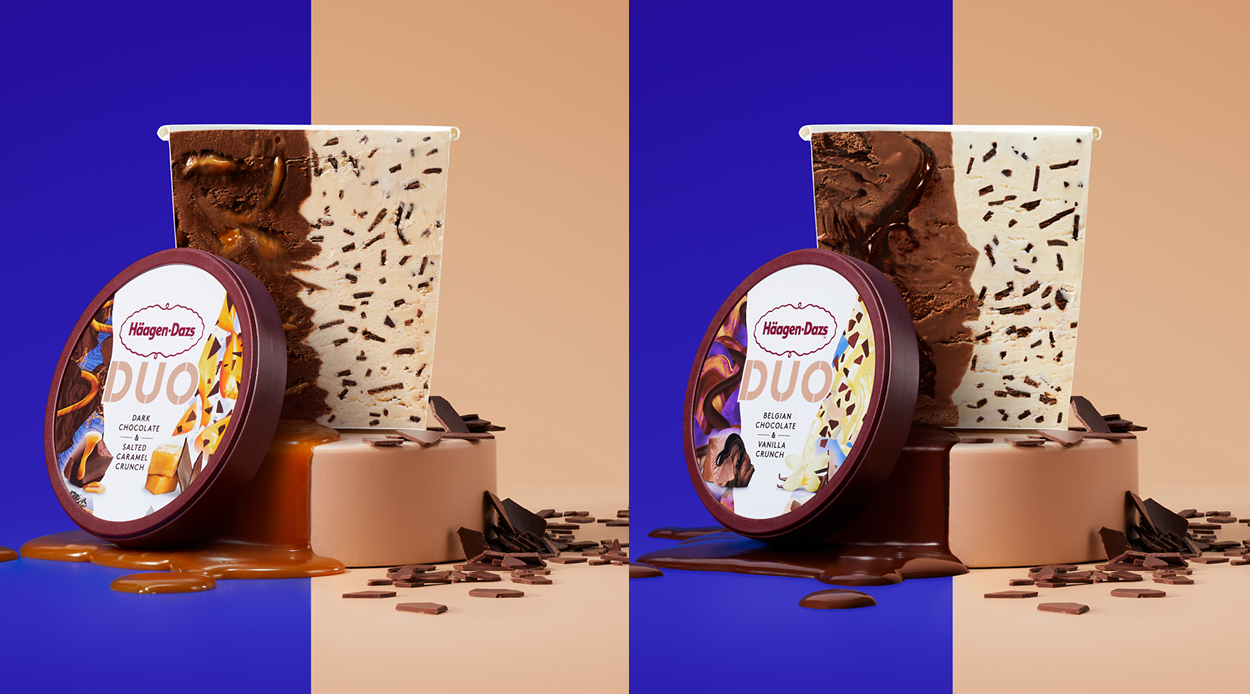 Equally satisfying every possible sensorial chocolate craving, the Belgian Chocolate & Vanilla Crunch Duo includes Belgian chocolate ice cream with truffle chocolate sauce, sidled-up next to vanilla ice cream with fine cracking chocolate.
Whichever you choose, it's time to prove yourself the most significant of significant others, or the best of best friends, by sharing yours open-heartedly.
To honour the delicious Duo this Valentine's Day, Denizen is giving away an ultimate Häagen-Dazs experience. It will spoil you and your partner with a night's stay at QT Auckland and a premium prize pack including tubs of the indulgent Häagen-Dazs Duo, Papinelle robes, silk eye masks and more to share with your cutie.
This competition is now closed.