Margot Robbie needs no introduction. The actress is celebrated worldwide for her impressive resume and typically Australian, down-to-earth attitude, and lately, it seems that anything and everything she touches turns to gold. Her new gin brand Papa Salt is no exception, and six months after its instant sell-out launch in Australia, we can now taste for ourselves what all the fuss is about. Spoiler: it's not just Robbie's involvement that's selling bottles.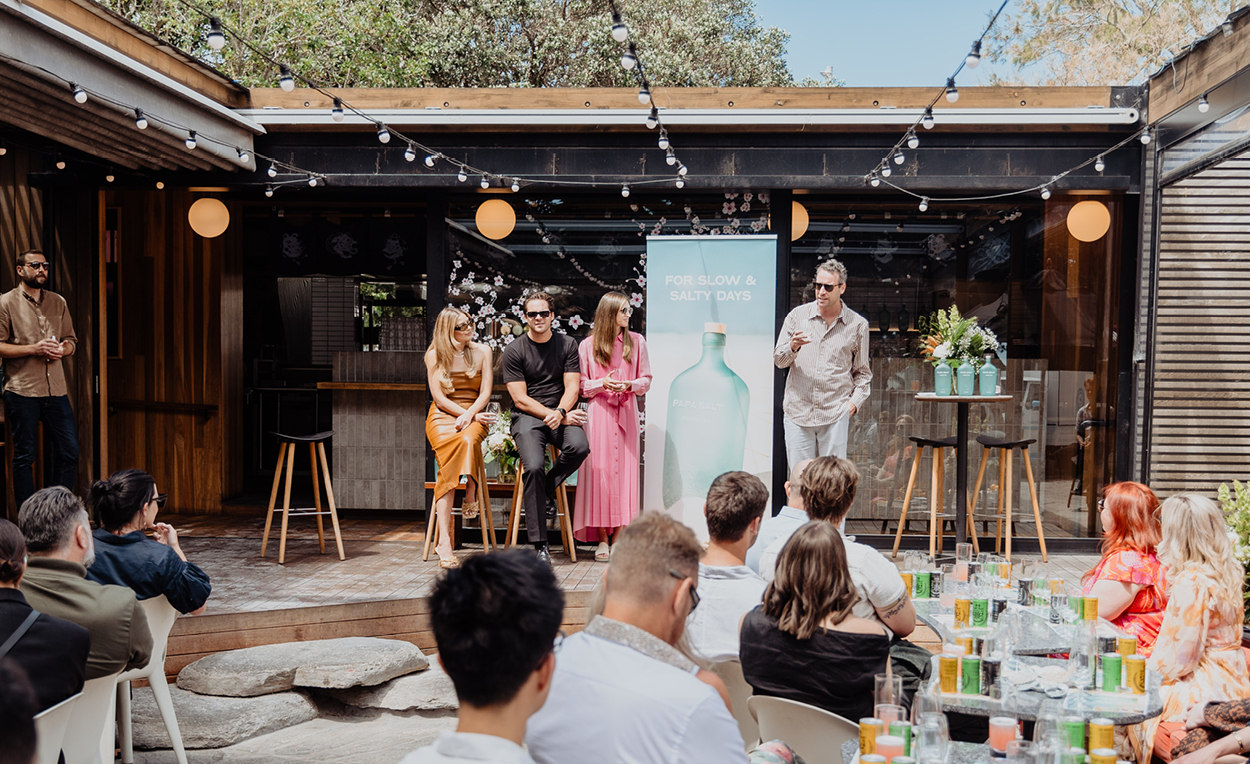 The concept for the brand was the result of five friends (Robbie, Josey McNamara, Tom Ackerley, Regan Riskas and Charlie Mass) with a mutual passion for gin coming together to craft something that complements any soda, tastes great with tonic, and makes the perfect martini. Good things take time, though, and the team went through 59 iterations across five years to perfect what is now Papa Salt — a coastal-inspired libation that perfectly captures the essence of slow and salty days.
Inspired by Robbie's native Australia, Papa Salt is an easy-drinking gin that celebrates the subtle taste of native Australian botanicals. Flavours are brightened with zesty wax flower, hibiscus and citrus peel — all wrapped up with hints of nutty wattleseed, the mild spice of pink peppercorn and an unmistakable minerality from a hint of oyster shell. Sublime.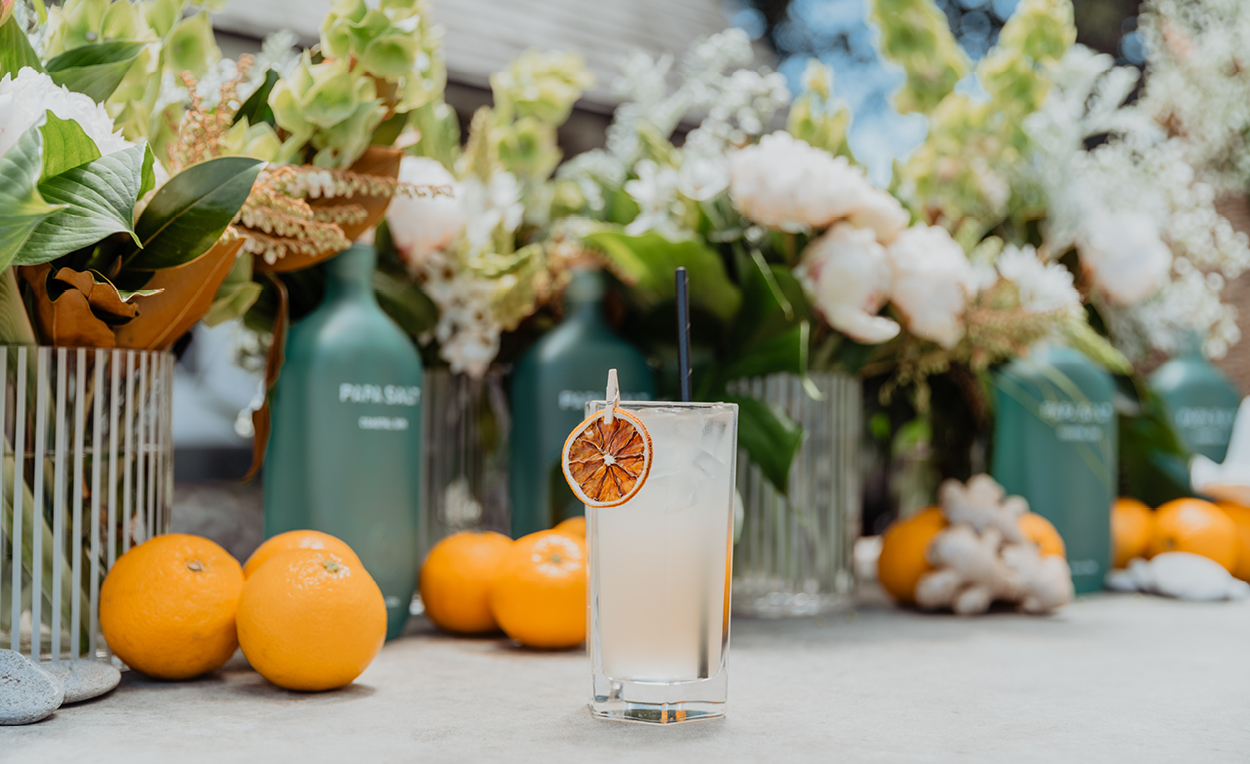 To celebrate the launch, Robbie and the team spent an eventful 48 hours in Auckland with Savor, sipping their way through many of our most beloved eateries where bespoke Papa Salt cocktails have been added to menus just in time for the summer season.
The founders revelled in the delights of Azabu Mission Bay's flavoursome fare at the gin's official launch event before embracing Bivacco's convivial vibe — gin in hand. Finally, it was to The Rooftop at Seafarers they headed, where they soaked up the sights of the Waitematā Harbour at a private tasting where the bespoke selection of Savor x Papa Salt cocktails was unveiled.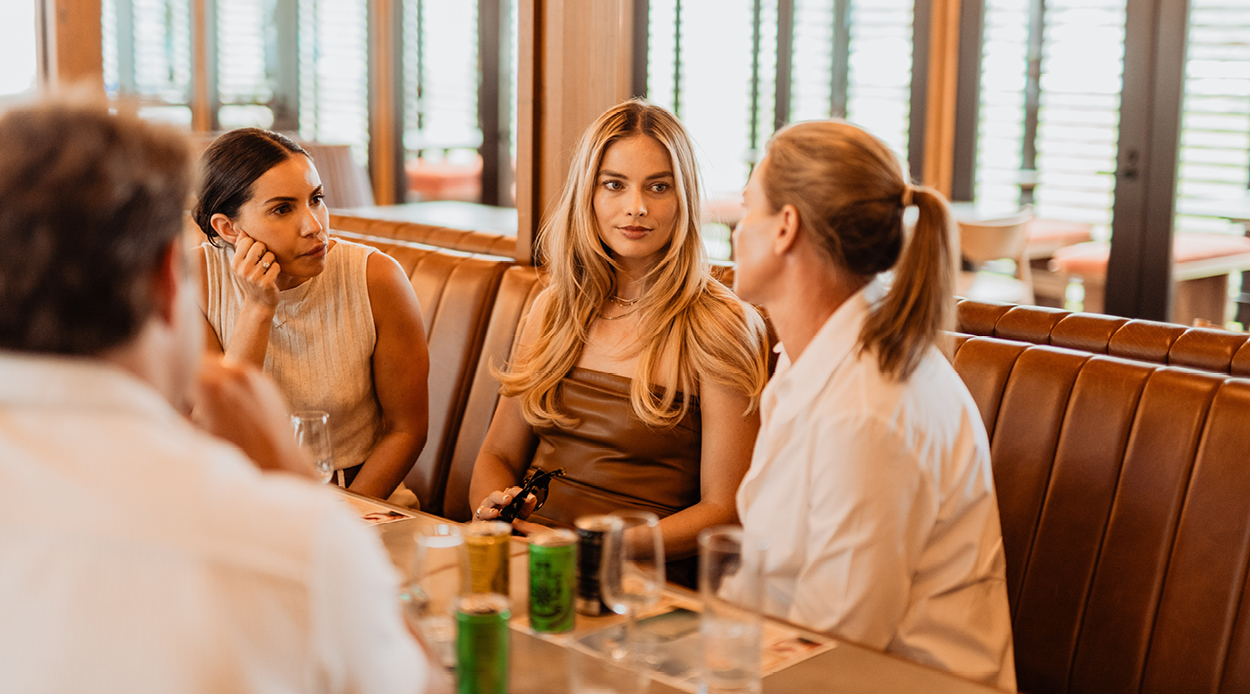 Following the successful launch, bespoke Papa Salt cocktails are now available exclusively at a selection of our favourite Savor venues including Bivacco, Non Solo Pizza, Bar Non Solo, MoVida, Ebisu, Amano and Ortolana. Word has it that Robbie was particularly taken by Ebisu's Pa-Pal Butterfly, a heady concoction dreamt up by Arnav Kaushik, so make sure to indulge when next visiting.
Make haste and book your table at one of the Savor spots serving this perfectly fresh and fragrant new drop, and usher in the summer season in style — à la Margot.