When combined with premium tonic water, the floral, refreshing aroma of Cardrona Distillery's The Source gin becomes the ultimate salutation to summer. But what if we told you we had found a number of creative ways to take the classic gin and tonic to bold new heights? Try your hand (and tastebuds) at these alternatives.
Zesty notes
To make a sensational summer swig, simply take a glass filled with ice, add 45mL of The Source gin and top with your favourite tonic water. Add a pinch of chopped chilli, some coriander leaves and finish with a squeeze of lime juice.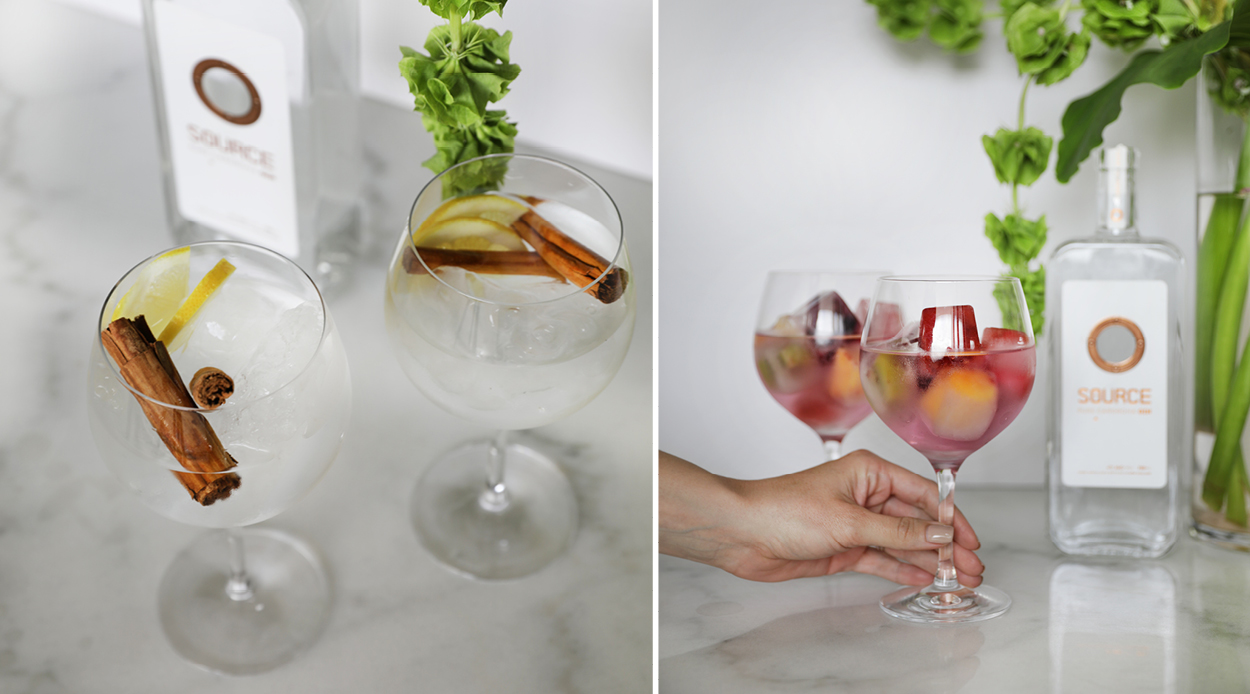 Fun & fruity
Enhance the notes of juniper in The Source gin by putting berries in your ice tray before using the cubes to create a sweet and sour G&T. As the fruit pops slowly melt the nectar will shine through the beverage.
Festive spice
Lending a festive spin, cinnamon quills are a delicious way to accentuate The Source gin's botanical aroma. The flavour lingers on the palate while adding some festive spice into your life.