Summer is so close, we can almost taste it. And, after trying the new gelato range from Amano, we know it will taste sweetly sublime.
The rustic yet refined Italian eatery has released a range of gelato sticks and tubs, available every day from its lauded bakery. The coveted flavours include a beloved Lemon Curd Bombe Alaska, which covers the tart gelato in white chocolate, followed by a soft, toasted meringue. Meanwhile, the Macadamia Praline is perfectly naughty and nutty, with smooth gelato covered by a snappy chocolate-dipped coating.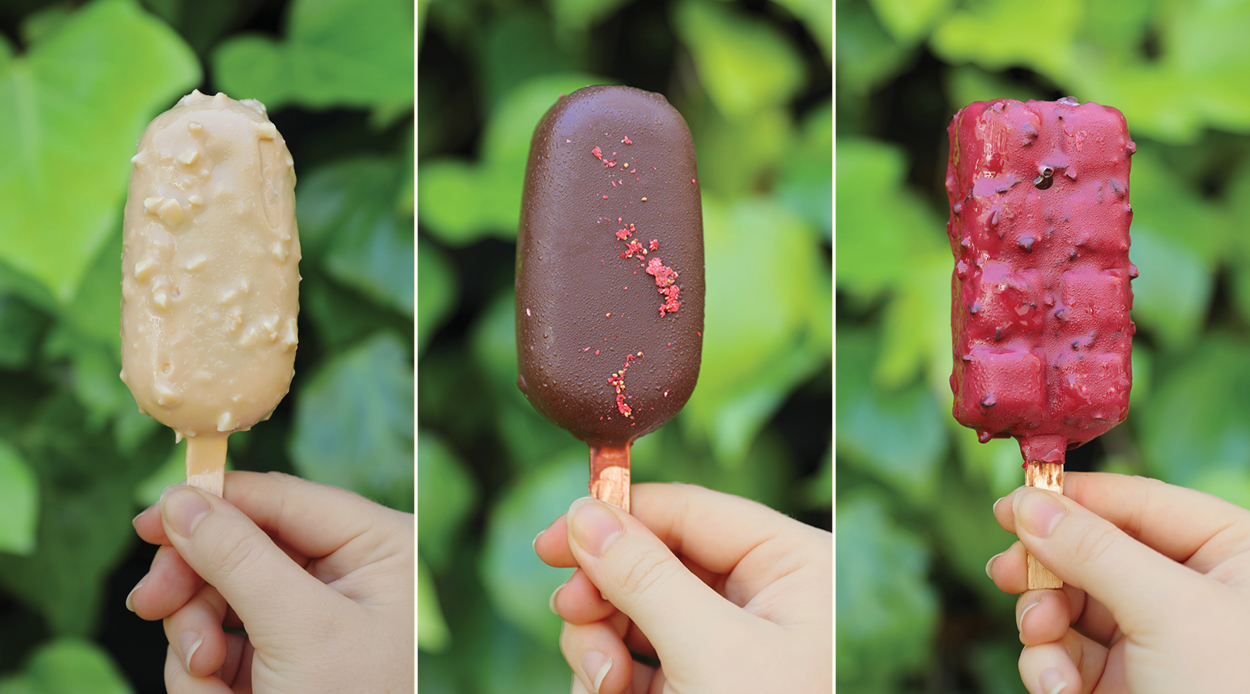 For vegans and chocolate-lovers alike, the Strawberry Sorbet with Dark Chocolate Dip is a frozen dessert revelation, as is the Chocolate Sorbet with Raspberry and Cocoa Nib Dip, which has an extra sprinkling of raspberry on the decadent coating.
Don't wait for these delightful flavours to melt others' hearts — head to the Britomart bakery as soon as the sun shines to ensure you secure these sensational Amano gelato and sorbet sticks and tubs.