The team behind beloved spots Pici and Ooh-Fa have worked their magic yet again, recently opening a brand new (and very cool) wine bar and bottle shop on K' Road. Named after the Italian word for 'cork,' Tappo is conveniently located in St. Kevins Arcade, next door to Pici, and was a concept originally born as Pici's prep room (given the very small size of the restaurant's kitchen) but that has since evolved to become a prep-room by day and an intimate, laid-back wine bar by night.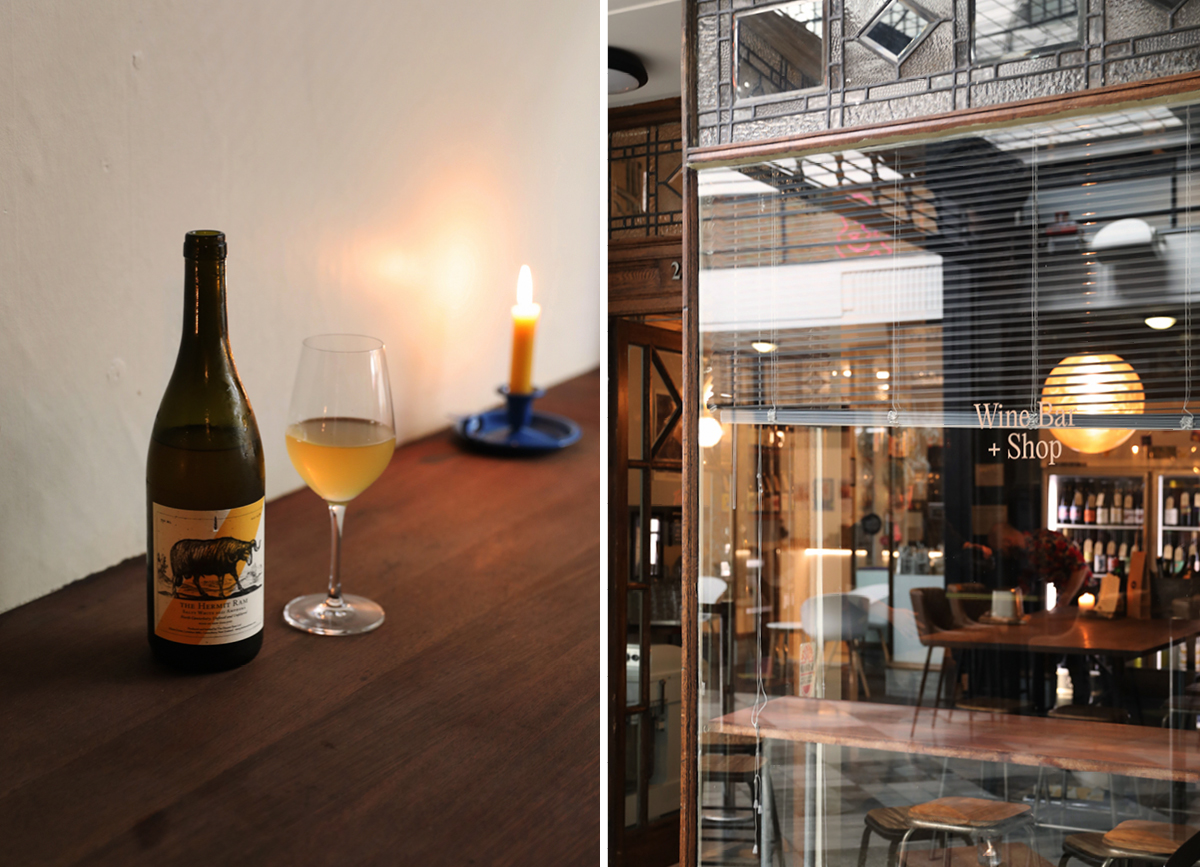 At Tappo, the focus is on showcasing wines from small, biodynamic and organic producers from around New Zealand and Italy. The concise and carefully curated wine list is a testament to that. Here, the Tappo team is tapping into their personal connections with an array of exceptional producers, opting for natural wines and those that use low or no additives in the winemaking process. As Co-Owner, Gemma Hareb tells me, "We love the diversity of styles and flavours that come from this approach and the conscientious implications in respect of the environment." From pet nats to white and orange wines to rosé, chilled red and red wines, the offering at Tappo is designed to allow guests to discover a drop that suits their particular palette and proclivity, and perhaps, even try something new.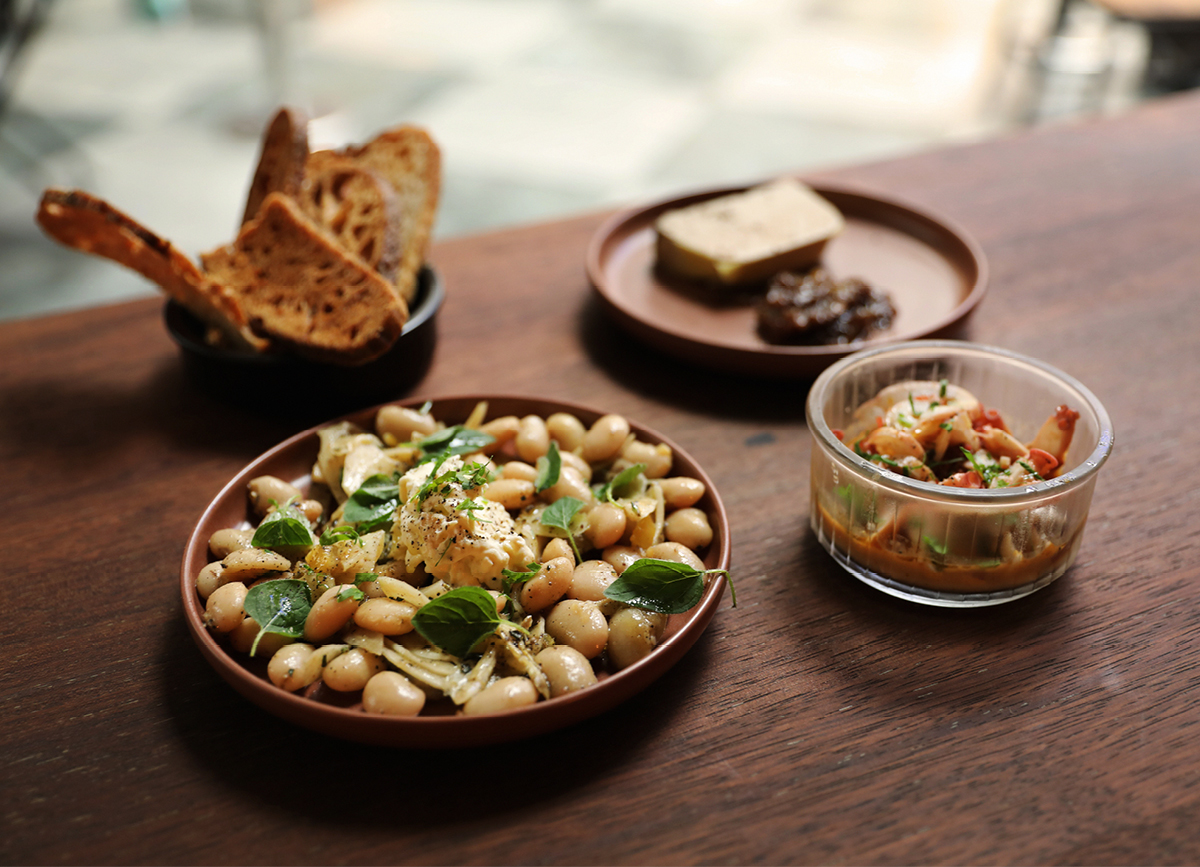 "Simplicity and approachability will always be core ideas for us," Hareb continues, "we want this space to be welcoming, to evoke a sense of curiosity, connection and community… No need for stuffy wine chat." In fact, as well as being a wine bar, Tappo is also a wine shop, in which customers can peruse Tappo's bottles and take one home, or simply pay for corkage and drink it there. (If they have a dinner booking at Pici they can even take their wine with them.) There will also, Hareb tells me, be a series of exciting wine events coming up over the next few months, as well as a few visits from winemakers who will join during service to pour and talk about their wines.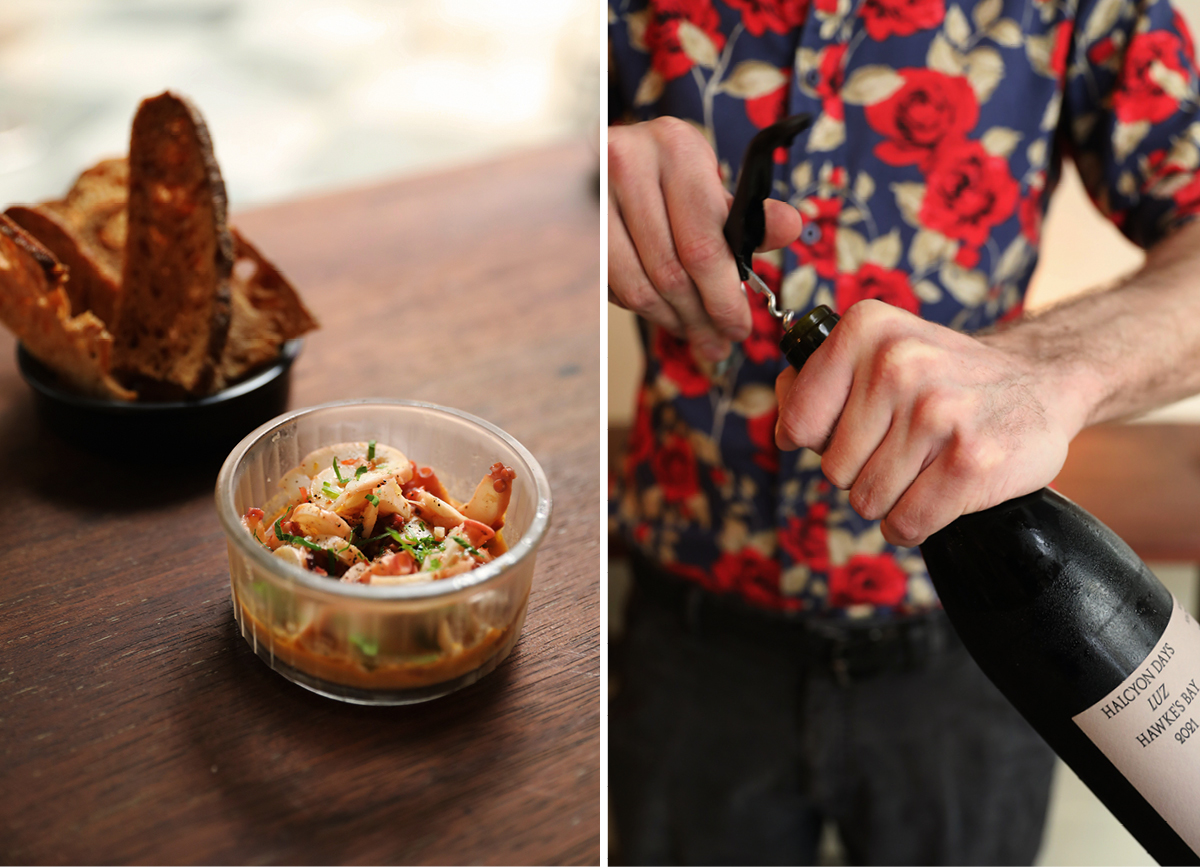 Wine aside, Tappo also offers a menu of delicious snacks and sharing plates, ideal for nibbling on over a few glasses. Designed by Co-Owner and Head Chef of Pici and Tappo, Jonathan Thevenard, with a similar culinary philosophy as Pici and Ooh-Fa (namely, simple ingredients done really really well), the menu at Tappo comprises easy, flavoursome small dishes that pair perfectly with the wines on offer.
Here, you'll find options like olives and crostini, marinated octopus, bean salad with fennel and mascarpone and duck liver pâté with chutney. And those harbouring a sweet tooth will be pleased to hear that Pici's famous desserts, the chocolate semifreddo with salted caramel and the cheesecake with sea salt and EVOO, will be available at Tappo too.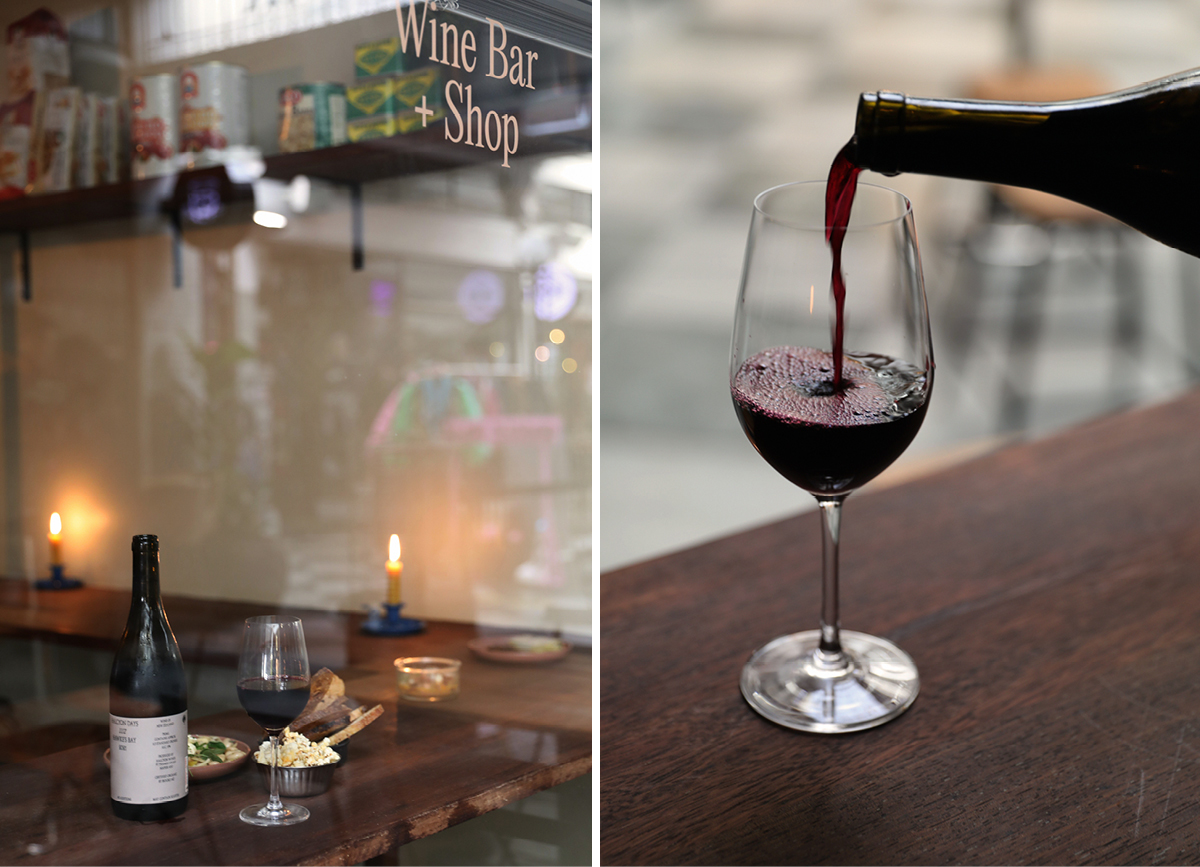 Inside, Tappo offers a comfortable and intimate but wonderfully simple vibe. It doesn't try to hide the fact that it serves a practical purpose during the day (with walls lined in Mutti tomatoes, EVOO and eggs and equipment like dough mixers and pasta extruders proudly on display) but its unpolished nature makes it feel more authentic and connected. Here, it's about the wine, the food, the company and the community, and really, aren't those the central tenants of any good hospitality venture?
Open now, Tappo is the perfect spot to park up for a drink with friends or a pre-dinner snack. Perch around its large, candle-lit communal table (designed and made with native timbers by Co-Owners Kazuya Suzuki and Jonathan Thevenard) and enjoy some truly great natural wines and snacks to boot. We're predicting this new space will become as popular as its sibling venues in no time.
Opening Hours:
Wednesday to Saturday, 4pm until late
Sunday to Tuesday, closed
Tappo
Shop 23, St Kevins Arcade
Karangahape Road
Auckland