Plabita Florence first made her impact felt in Auckland's dining scene back in June 2018, with her then pop-up Forest series. She quickly became the hot topic among local gourmands as she carefully honed her culinary skills over the following 18 months. The creativity of her plant-based cuisine had diners intrigued. It surprised no one when Florence's success finally enabled her to move on from temporary pop-ups and into the permanent space Forest now occupies on Symonds St.

The restaurant is cosy and inviting, with seating for up to 17 patrons only. That alone makes for an intimate dining experience. A three-course meal, with sides, comes to $55 per person, making it excellent value for money, especially given that Florence sources only the best local ingredients. Her preferred supplier is Kelmarna Gardens, which grows the freshest organic produce just a short ten-minute journey from the restaurant itself.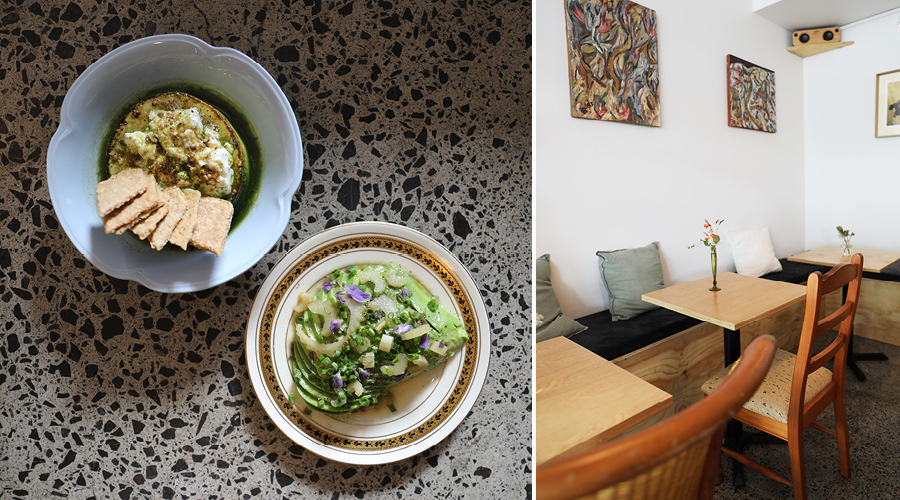 With the menu at Forest so dependent on seasonal availability of ingredients, it's crucial to constantly innovate and be adventurous. The priority, in all seasons, is the flavour of the food. As Florence, herself puts it, "Just because it's weird and unusual, doesn't mean it's good enough. It also needs to be delicious."

In addition, Florence likes to keep her dishes simple: the key is to enhance the natural flavours, rather than overwhelm a dish with too many different elements. The side dish of beautifully green and ripe avocado, for example, was fanned out perfectly, with a drizzle of lavender vinaigrette offset by a sprinkle of chives and fermented celery. This gave the healthy fat of the fruit an acidic balance, along with zesty freshness and a subtle floral aroma.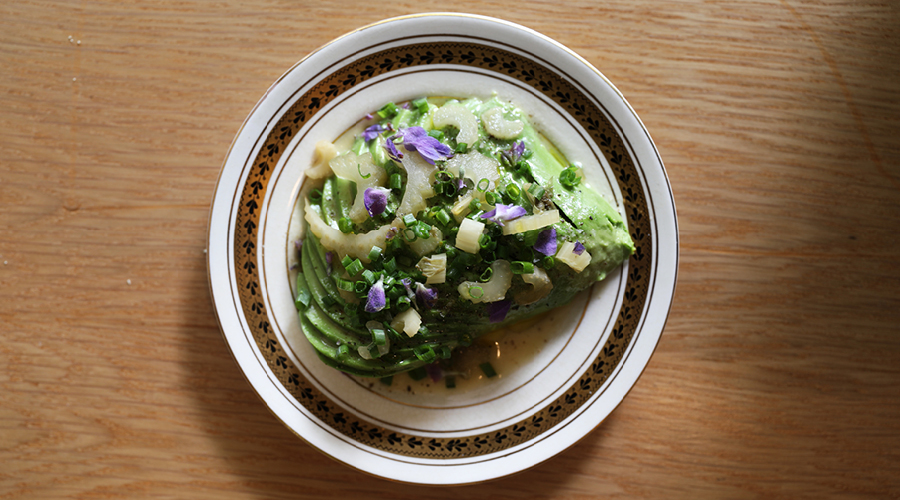 Another key value of Forest is to showcase what Florence describes as "less trendy" vegetables. The marrow, which she describes as a large zucchini, is often dismissed because of its high water content. Yet it's this very element that she uses to advantage, by elevating the moisture itself in a pairing with a pool of tomato leaf juice, topped with a creamy goat's curd and homegrown coriander seed mixture. A side of homemade oat cracker perfects the dish.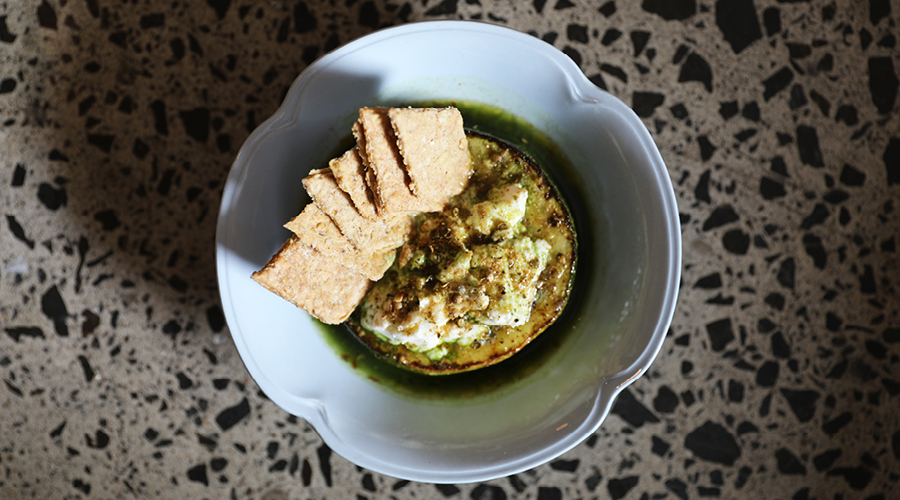 Forest's offerings also include equally delicious but heartier dishes. These are certainly not the traditional vegetarian fare of leafy salads. If you envisage oregano noodles with pickled green tomato sauce, grilled lettuce, chilli oil and breadcrumbs, or a cucumber soup with smoked yoghurt and served with garlic flatbread, your tastebuds will begin to discern what quality is on offer here. In fact vegetarian or not, gastronomes will enjoy Forest as a one-of-a-kind restaurant that may, at times, challenge with its flavoursome novelty, but will always satisfy the palate with its irrepressibly delicious, fresh food. And that's what makes Forest a valuable, and much-appreciated, addition to Auckland's versatile dining scene.

Opening hours:
Tuesday — Saturday: From 6pm

Forest
177 Symonds St,
Eden Terrace