In 2017, Nick Loosley launched his pay-as-you-feel restaurant concept, Everybody Eats, at Gemmayze St on Karangahape Road. Taking rescued food and turning it into restaurant-quality meals, Loosley's goal was to 'feed bellies not bins,' and bring the local community together. His pay-as-you-feel structure meant that whoever partook in the Monday night dinners could pay whatever they were able to at the end, even if that was nothing. Those who could afford to pay sat alongside those suffering from food insecurity — both parties enjoying the same meals — which cultivated a spirit of respect and camaraderie that kept people coming back again and again… and again.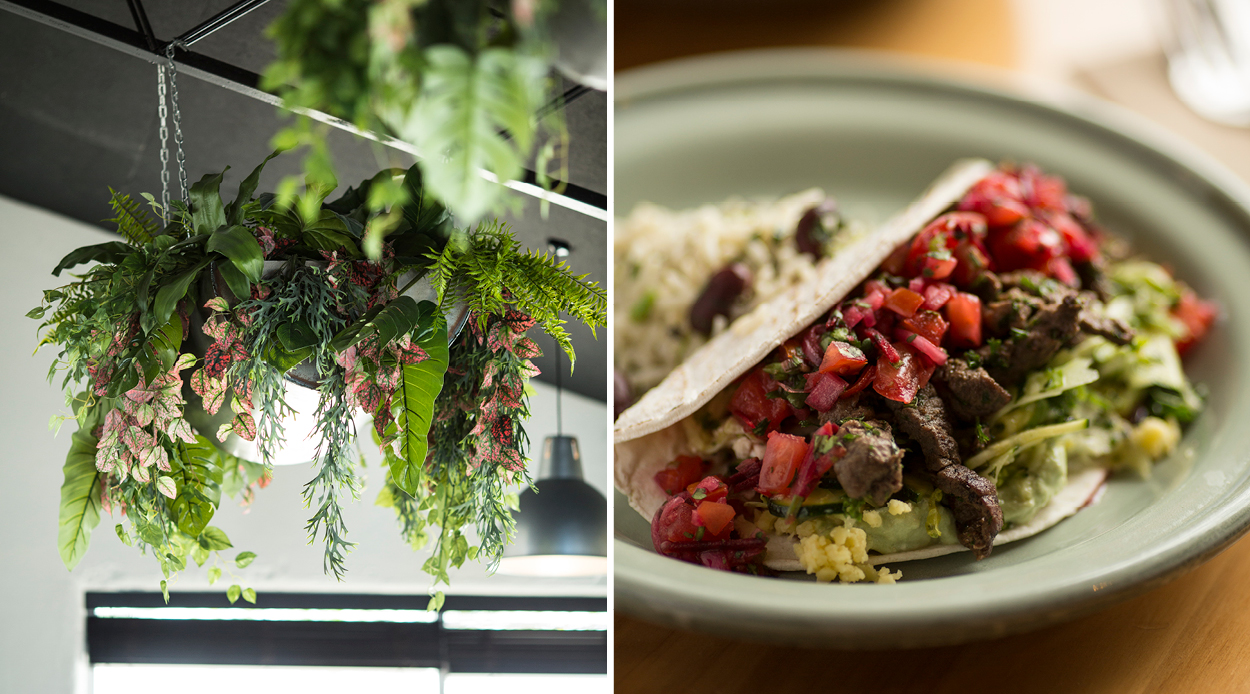 Two years on and Everybody Eats has become an established charity with a growing presence in Auckland — its burgeoning popularity a testament to its effectiveness. Now, after raising over $120,000 via crowdfunding and undertaking a significant refurbishment on a shoestring budget (only possible because of ongoing support from the community), the pay-as-you-feel restaurant has finally opened a permanent space in Onehunga, set to operate alongside its continuing Monday nights on K'Road.

Taking up residence in 306 Onehunga Mall, which is home to ONE — Onehunga Neighbourhood Eatery by day, Everybody Eats kicks off at 6pm on Sunday to Thursday nights. And its signature, first-come, first-served dinner service is bringing more of its delicious food to people seeking hearty, nutritious meals.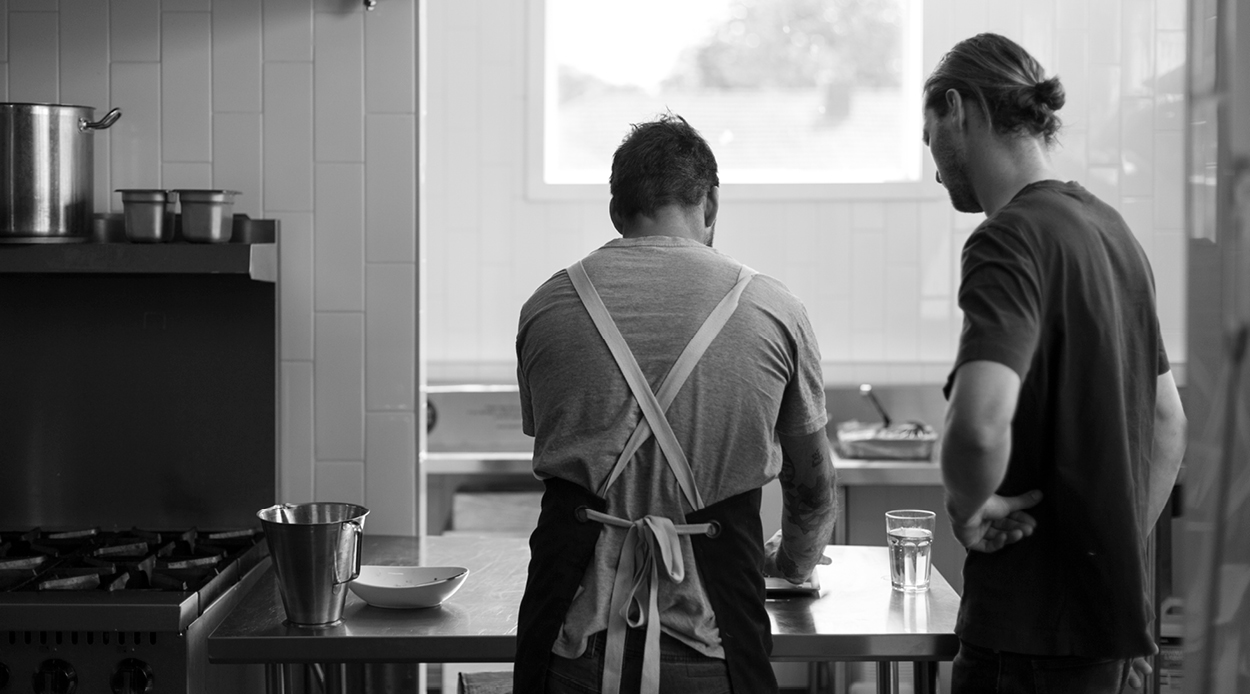 In the kitchen, former co-owner and operator of Judge Bao, Jamie Johnston (aka Sauce Boss), is taking the lead. A man widely recognised for creating unique flavours via unlikely spice and seasoning combinations, Johnston is putting a particularly flavoursome spin on Everybody Eats' ever-changing menu.

As such, the dinner service comprises a full three courses made entirely from rescued ingredients, and the food is good — really good. The Everybody Eats kitchen has been known to serve up dishes like butter chicken, spaghetti and meatballs, banoffee pie and bread and butter pudding, to name a few. Vegetarian options will also be available as well as vegan dishes wherever possible.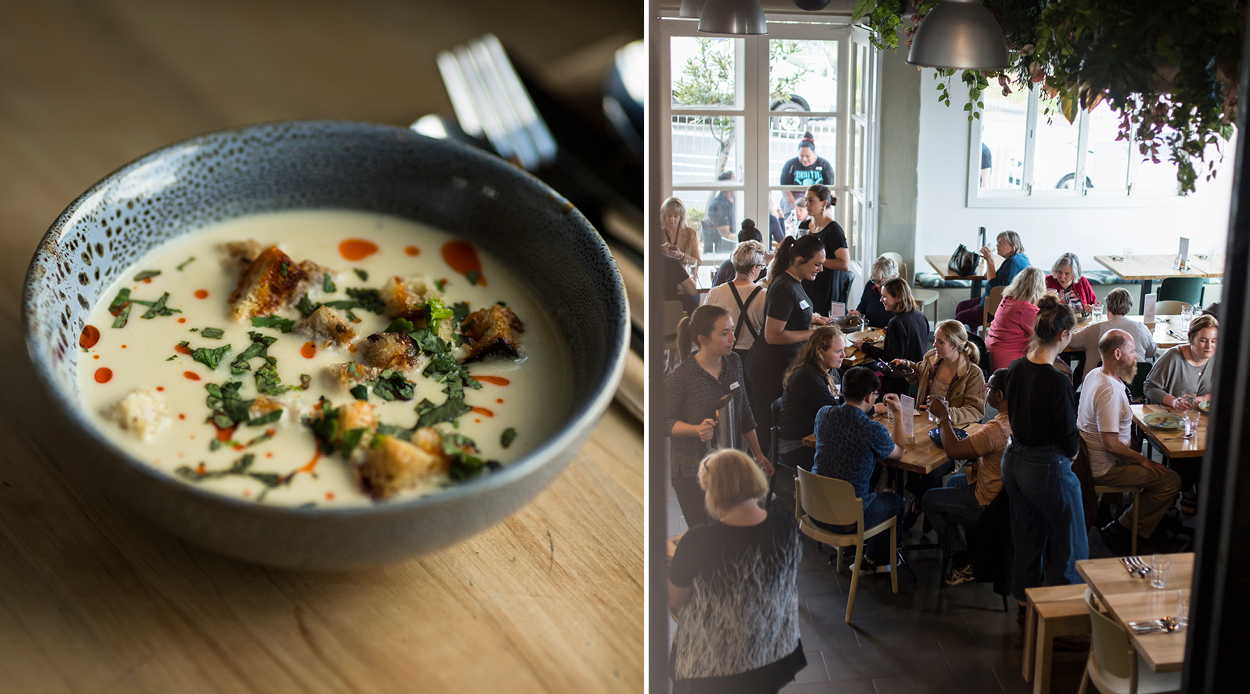 Everybody Eats was built on inclusiveness as much as it was set up to mitigate wasteful practices and issues around food poverty. It welcomes people from all walks of life to connect with each other over simple, fulfilling meals, encouraging the stripping away of barriers that often exist between different facets of society. And while this new permanent space is a progressive step forward for Everybody Eats, it's important to remember that it is still a charity, and in order for it to continue its important work, it needs your support.
So whether you head along to the new Everybody Eats space in Onehunga for dinner, make a donation via its website (every $10 will allow Loosley and his team to provide three extra meals to the homeless or food insecure) or volunteer to work in the kitchen or as waitstaff, there are a number of ways you can be involved in ensuring that Everybody Eats continues to grow and continues to help the community.
To learn more about how you can help Everybody Eats, click here.
Opening hours:
Sunday — Thursday: 6pm until 8pm
Everybody Eats
306 Onehunga Mall,
Onehunga, Auckland