If you have been following Denizen for a while, you'll be aware of the high calibre of dining already on offer in Auckland. And it's only getting better. So we thought what better time than now, as the seasons change and our tastes with them, to round up some of the dishes in this city we think you definitely should be eating.
From fresh seasonal offerings at neighbourhood spots to tried and true favourites to menus that have only been circulating for a matter of weeks, these are the delicious dishes that need to be on your radar.
Cappeletti from Andiamo
Head to Herne Bay's beloved neighbourhood eatery to indulge in one of its new Autumnal dishes. Tasty cappelletti morsels with silverbeet and gorgonzola dole are finished with toasted walnuts to offer a flavour and texture sensation you won't soon forget. Not too heavy, not too light, this is the perfect dish for Autumn's changeable weather.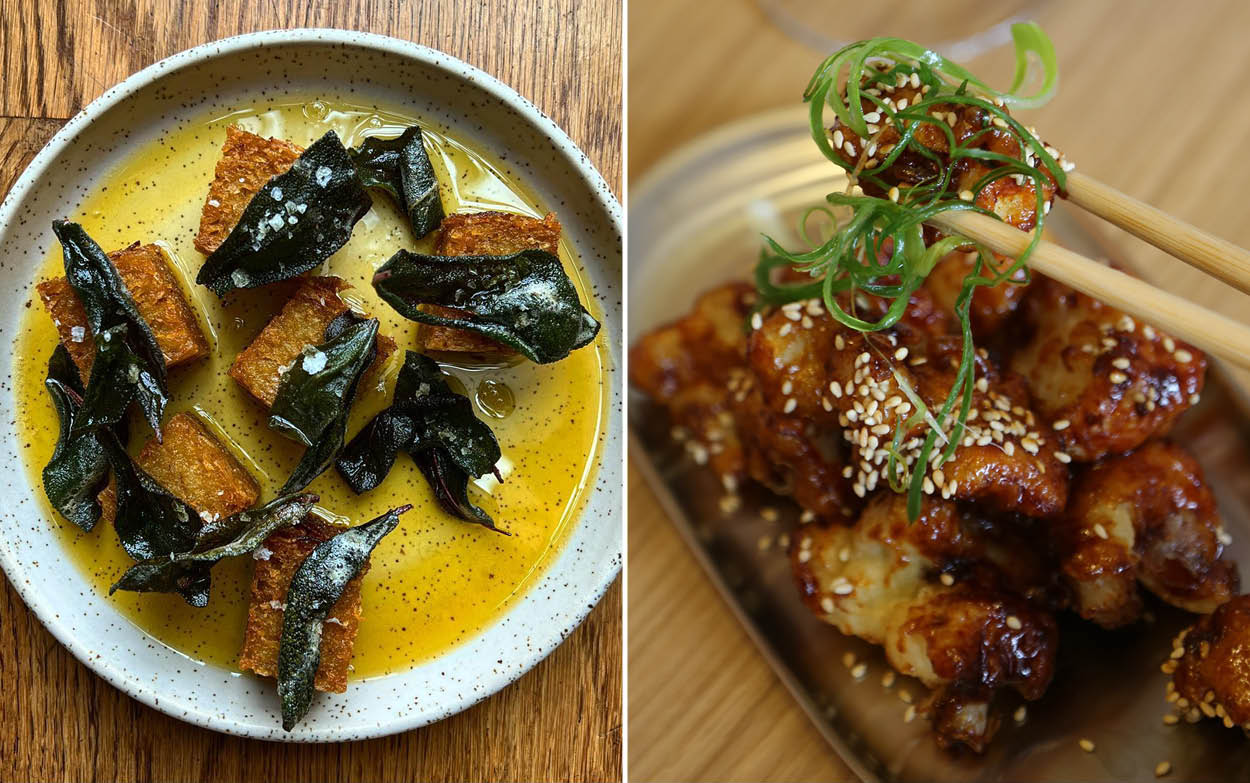 Duck fat potatoes with sage butter from Ada
Here, the classic crispy potato dish is taken to new heights. Served with rich sage butter and topped with fragrant sage, these duck fat potatoes are impossibly crunchy and incredibly moreish.
Korean fried cauliflower from Hello Beasty
While this dish might have been on the menu at Hello Beasty since its inception, consider this a timely reminder to pay the Viaduct Harbour eatery a visit. If you haven't experienced the fried cauliflower before, these bite-sized fried morsels are brimming with flavour thanks to their spicy gochujang glaze and topping of roasted sesame seeds.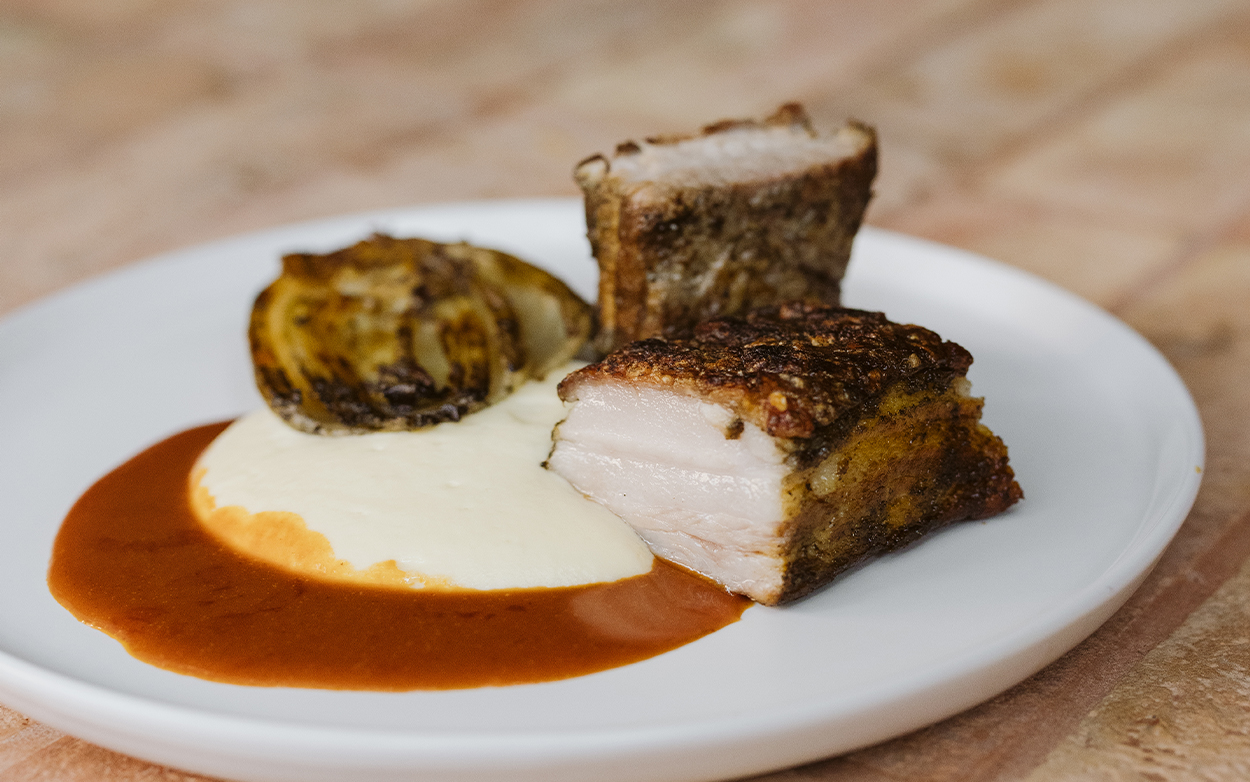 Pork belly from Milenta
It seems that 'Milenta' is the name on everyone's lips at the moment — and for good reason. This Victoria Park newcomer has become a fast favourite for its strong menu of smoky flavours and expertly executed dishes. The pork belly is a standout, with Wairarapa pork that has been butterflied, rubbed in zesty citrus and chilli, cooked perfectly over hot coals and served with impossibly fluffy potato purée and a chicken, tomato and fennel gravy.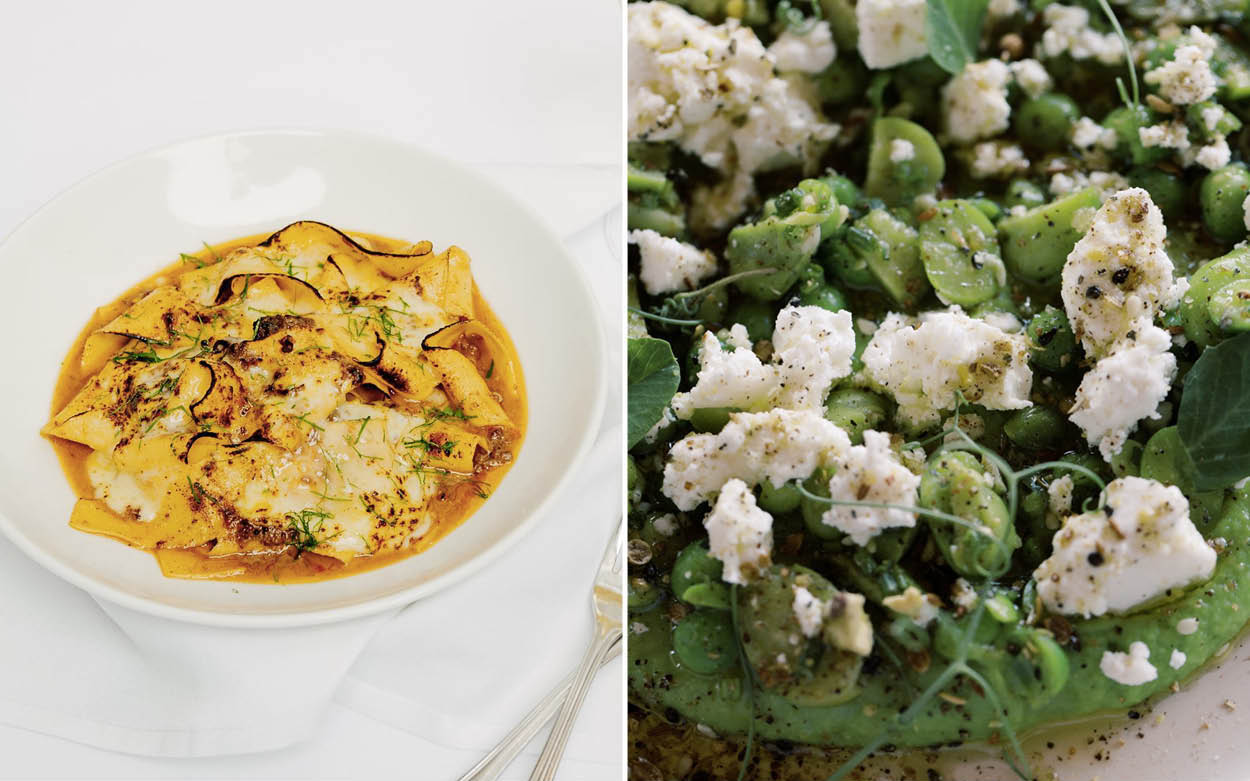 Beef short rib ragù, pappardelle, chilli and torched raclette from Soul Bar & Bistro
This dish has everything you want from a pasta. Mouthwatering ragù, ribbons of perfectly al dente pappardelle, indulgent swathes of raclette and a hint of chilli to cut through the richness. If you've been looking for an excuse to book a table at Soul (like you need one), consider this a sign.
Crushed peas, fava beans, feta and dukkah⁠ from Siso
Proving the appeal of vegetarian fare when it's done well, Siso's delectable crushed pea dish is a textural delight. Served with earthy fava beans and salty feta and topped with a dusting of dukkah, this delicious starter is a light way to prepare the palate for one of the Remuera restaurant's tasty mains.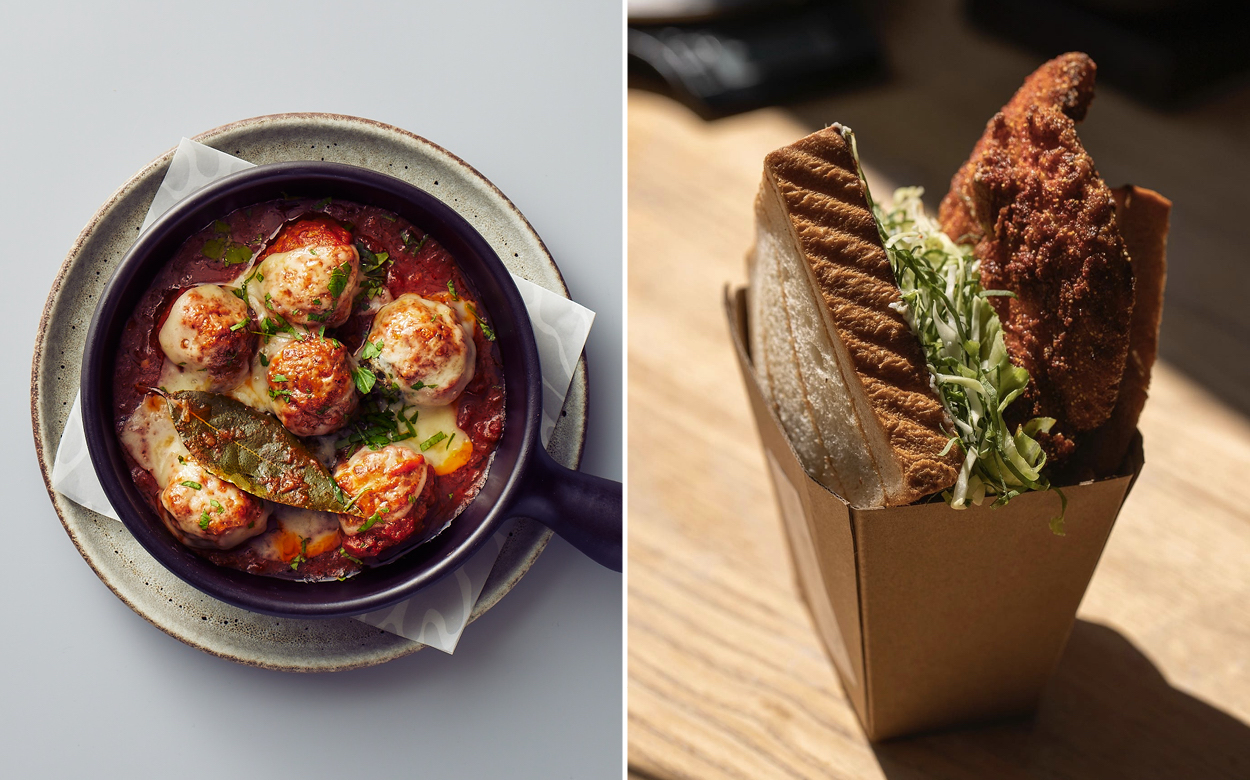 Braised meatballs from Bar Non Solo
If you haven't visited Bar Non Solo — which only opened at the end of last year — we suggest you drop in for an after-work drink and bite as soon as you can. Alongside its comprehensive cocktail list is a delicious bar menu with dishes like these braised meatballs served in a flavourful pomodoro sauce with smoked caciocavallo and fresh parsley.
Hot fish sando from Alpha
We recommend heading to Parnell one morning to experience the delectable offering from Alpha — the daytime test kitchen of renowned fine-dining institutes Pasture and Boxer. A crowd favourite (and often recommended by the staff) the hot fish sando uses housemade shokupan bread and heroes delicately-battered fish and zingy greens.