While we would happily head to Culprit for any kind of special occasion, the good news is you don't have to wait for one to enjoy the delicious fare from one of Auckland's most innovative eateries, thanks to its affordable Trolley Derby menu.
Culprit founders Kyle Street and Jordan MacDonald created the ever-evolving Trolley Derby to be their most accessible offering, a compilation of four clever bites from the trolley that travels around the dining room, plus a mouthwatering main — all for only $55 per person. 
Speedy and seasonal, the Trolley Derby menu is designed with the Auckland local in mind. As the selection of dishes changes every two weeks or so, the team enjoys seeing some of the same faces making repeat visits to try the fresh fare coming out of the kitchen. Never fear, however, if you don't want to see your favourite go — the additions menu "Oysters, Offal & More" contains their famous chicken liver parfait and donuts, the roast bone marrow and other iconic Culprit dishes.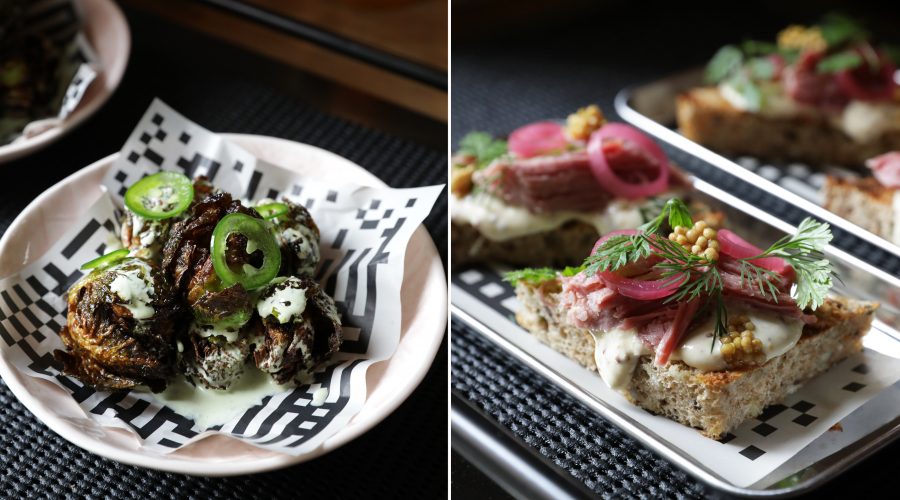 The current Trolley Derby menu is tantalising indeed. Within Trolley Bites, you'll find a variety of flavours spanning fresh, charred, creamy and salty that all harmonise together to create a collection of utterly satisfying bites.
The Kingfish Sashimi with fermented sweetcorn, a Culprit classic, is back, along with the Burnt Brussels Sprouts which are delightfully spicy and caramelised. Pickled Pork Shoulder on Vogels brings to the fore all the flavours we love in a Reuben in a couple of bites, and the Chilled Potato Vichyssoise is supremely smooth and silky with savoury depth from fried black pudding, pearl barley salt and fresh pear.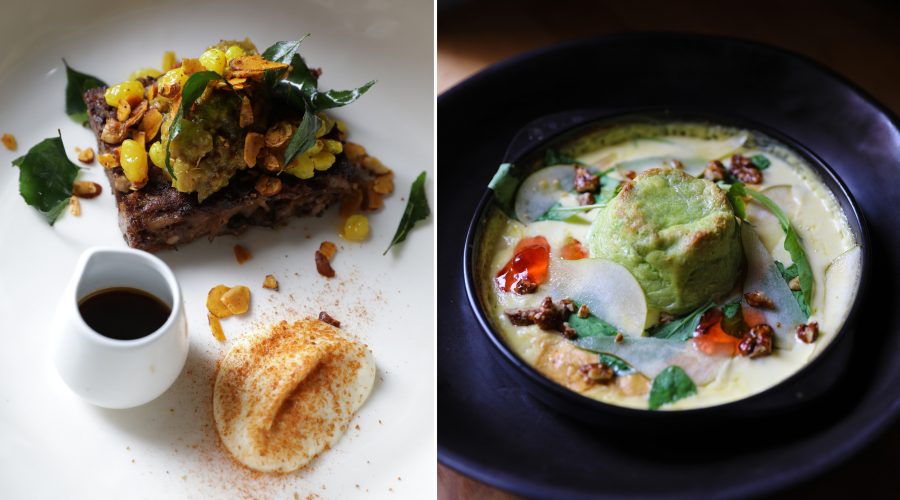 For a main, carnivores shouldn't go past the Braised Lamb Neck. Fragrant with curry leaves, an Indian-style eggplant relish, golden raisins and toasted almonds, the lamb itself is exceptionally tender and juicy. The Roast Hapuka dish is cooked to perfection, a lovely light option which still has depth of flavour from the chorizo and grape dressing, on a base of celeriac puree with weightless crunch from crispy cavolo nero. For a vegetable-centric main, the Green Onion and Goat Feta Soufflé is divine; a twice-baked soufflé in a reduced cream sauce with toasted walnuts, shaved pear and quince jelly imparting satisfying texture and contrast.
Culprit's Trolley Derby menu is available Tuesday to Saturday nights for dinner, and Thursday and Friday at lunchtime. Given Street and MacDonald's ability for staying invigorated and inspired in the kitchen, we can vouch for the fact that each new iteration is as unmissable as the last.
To celebrate the latest menu, we're giving away a chance for you and three friends to experience Culprit's Trolley Derby. Includes a Trolley Derby dinner (comprising 4x Trolley Bites and 1x Main each) for four guests and a welcome cocktail on arrival. We have a table of four to give away to two lucky Denizen readers.
This giveaway has now closed.