Orakei Bay Village is continuing to grow, with recent openings including Moustache Cookies and a luxurious boutique cinema, Silky Otter. Now, a brand new eatery has landed in the village, situated down the long flight of stairs (past Plant Barn) and boasting views out to Hobson Bay. Meet Copia, a warm and welcoming eatery serving delicious bites with a sustainable bent.

Owned and operated by chefs, Ken O'Connell and Sam Sykes, Copia showcases high-quality ingredients in an approachable and delicious way, keeping sustainability at the heart of its offering. O'Connell and Sykes focus on the origins of all their ingredients, ensuring most can be traced back to either the greenhouse or gardens on site. This also means that the menu will change according to the season, which not only puts freshness at the forefront but also shines a light on nature's bounty.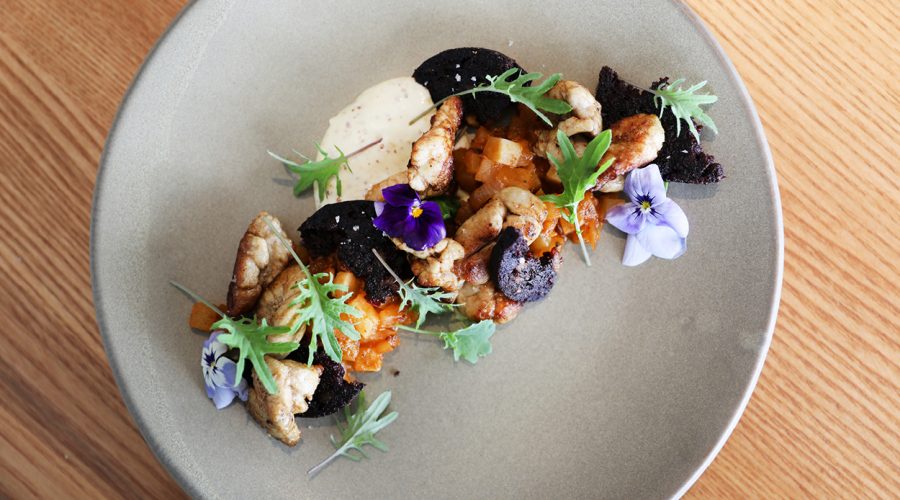 On the menu, the produce is the hero, which means that rather than complex dishes, the offering is simple but perfectly executed. The heirloom tomato salad, for example, saw tomatoes paired beautifully with spring onion mousse and a sprinkle of melt-in-your-mouth coppa (a type of cured meat). Elsewhere on the menu, O'Connell had drawn from his Irish roots to create modern versions of traditional Irish delicacies. The black pudding, for instance, served with juicy sweetbreads and spiced yakon tasted like pickled vegetables and was served with a side of creamy rosemary aioli which cut through its prominent salty flavours.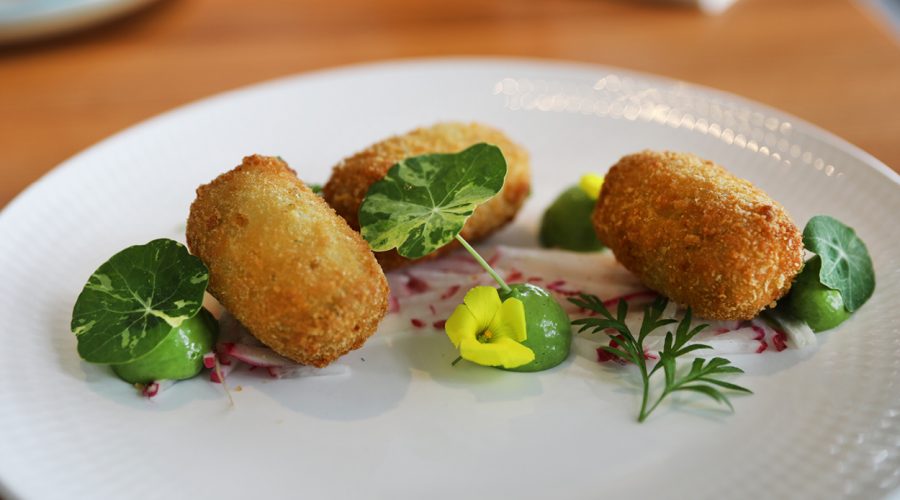 Another standout dish was the paua and squid croquettes. Inspired by the classic Kiwi paua fritter, O'Connell and Sykes combined the seafood with squid and potatoes, turning it into a crispy croquette (and a dish not to be missed).
Our favourite dish, however, was the wagyu beef bavette. The succulent meat was cooked perfectly, laid over a bed of cavolo nero and drenched in horseradish butter. But the game-changer was the bone marrow crumb — a highly-addictive, utterly delicious addition that left us wanting more.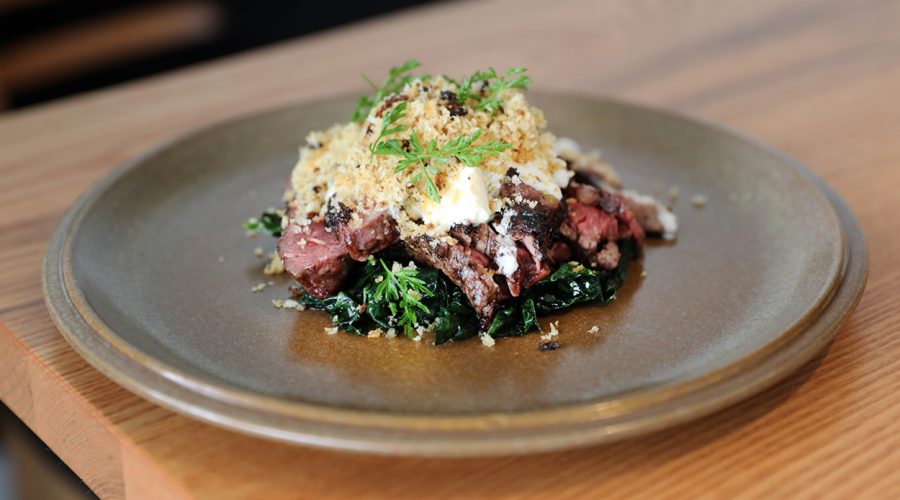 Last but definitely not least was dessert, which channelled some serious Kiwi nostalgia. Our pick from the dessert menu was called the Chocolate Delice, and comprised rhubarb ice cream, cherry gel and caramelised white chocolate. It reminded us of the iconic Jelly Tip ice cream, which was later confirmed by the chefs as a major inspiration.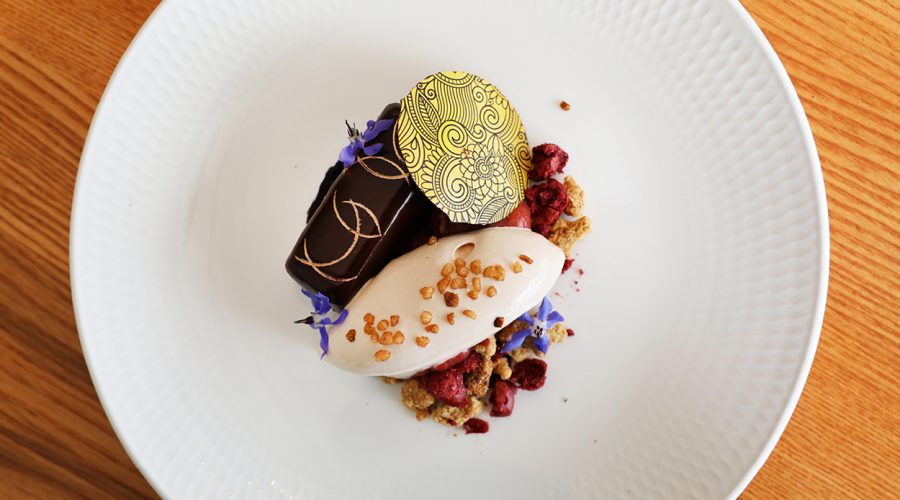 Open for both lunch and dinner, Copia is an ideal spot for any occasion, from a casual lunch to a romantic date night and we're predicting this eatery will fast become a neighbourhood favourite.

Opening hours:
Wednesday — Saturday: 11:30am until 3pm and 5:30pm until 9pm
Sunday: 11am until 6pm
Monday & Tuesday: Closed

Copia
236 Orakei Road
Remuera
09 520 2234