In this regular new column, our Editor-in-chief embraces her long-held passion for food, sharing the unexpected, fascinating and delicious experiences from restaurants, bars, pops-up and cheap and cheerful spots all across the country.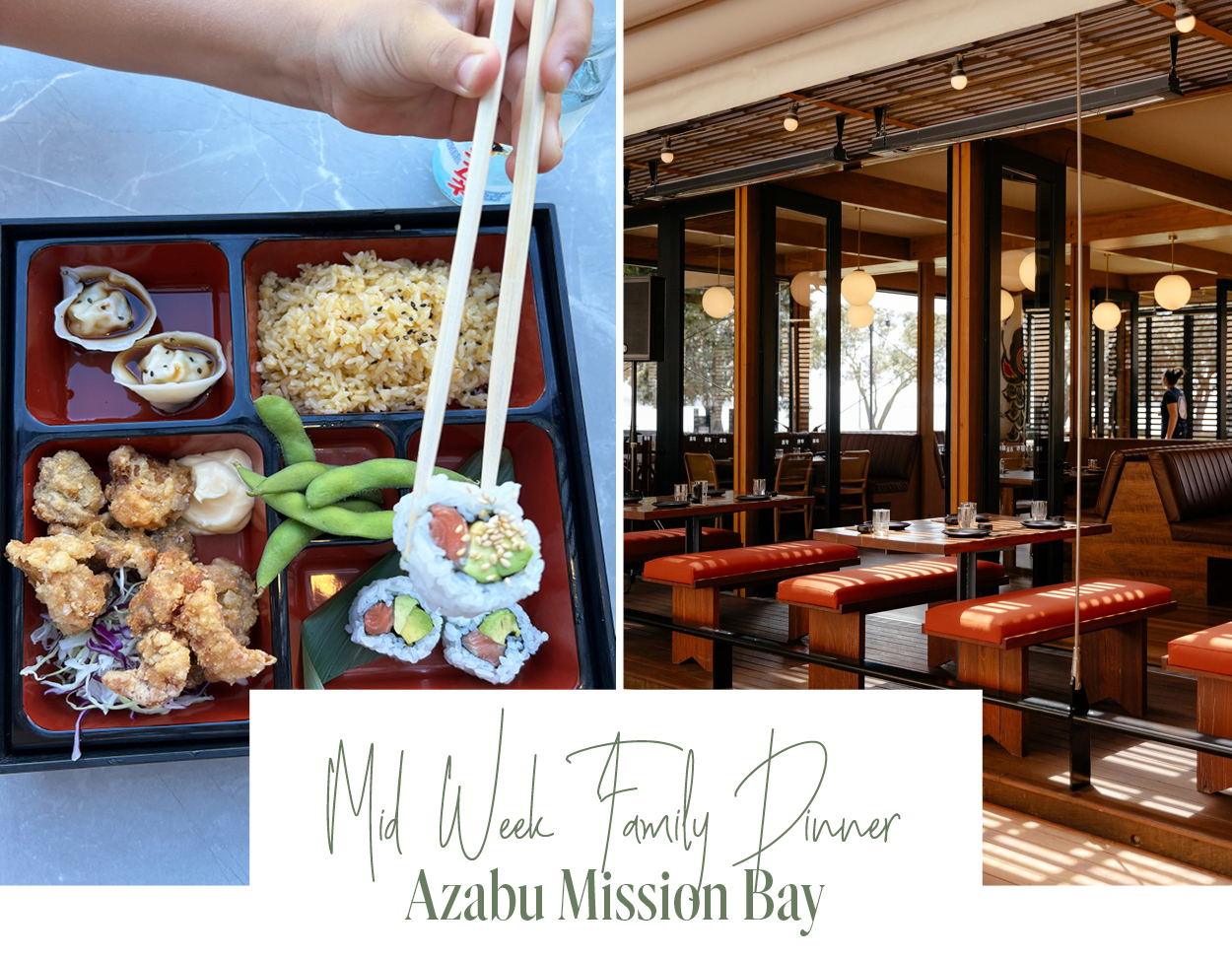 My family and I have been dining at Azabu since it first opened its doors in Ponsonby in 2016. During the winter months, it is our Sunday evening go-to, but on a hot and steamy summer Thursday, we instead opt to head to the beach to take in the salt air, have a swim and then retire to our old faithful, Azabu — Mission Bay style. The open air courtyard is just perfect for when you're dining with children. It's the ultimate family dining experience. There's something comforting about the consistently exceptional food served at Azabu, which is probably why we — along with the majority of food fanatics in Auckland — return to it week after week.

Must order: No visit to Azabu is complete without a few rounds of Tostadas; whether with lobster, tuna and jalapeño or seared beef and truffle, these are the real deal.

Hot tip: I challenge you to find a better kids dinner in town. The bento box is filled with every child's dinner dreams; fried chicken, salmon avocado sushi, dumplings, fried rice… If your child doesn't devour this, you're doing something seriously wrong.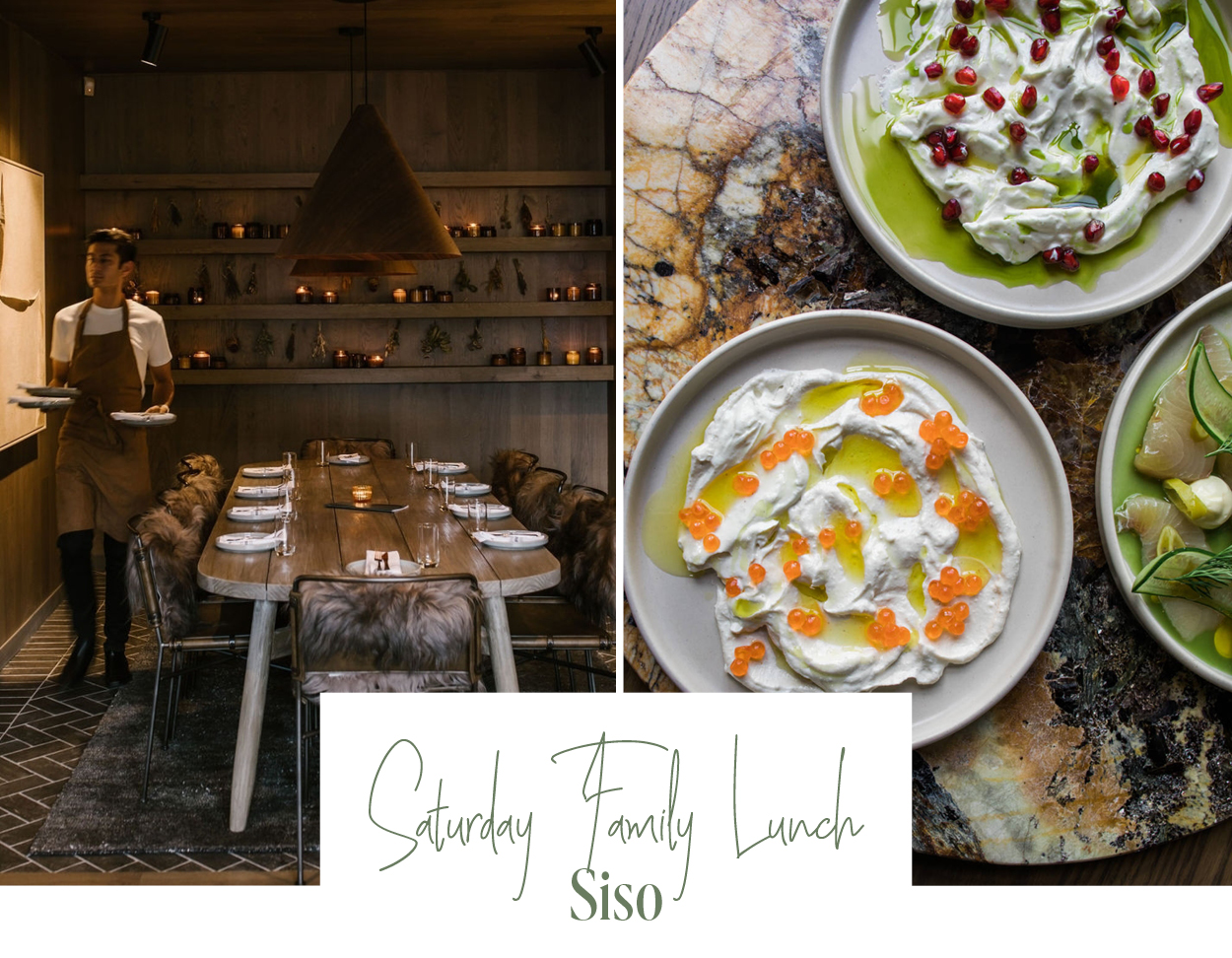 Siso is to Remuera what Andiamo is to Herne Bay; a beloved local where the food is consistently good, the interior is warm and inviting, and everyone seems to know your name. And despite the fact that we actually live in Herne Bay and should not know anyone here, having children that go to schools in the area means we definitely have a new place to call our local in the Eastern suburbs. Embracing a Mediterranean vibe with a strong emphasis on Greek food, Siso's menu is so delicious, we find it hard to get beyond all of the tasty baked pita, dips and small plates such as market fish crudo with pickled chilli, cucumber and crème fraîche; spinach pie with goat feta and filo pastry; local octopus in a puttanesca-style sauce. You get the jist — Siso is a one-way ticket for your tastebuds to the shores of Mykonos, and let's be honest, it's probably the closest we'll get to the real thing for a while.

Hot tip: The private dining room is perfect for a gathering of friends and family. Unlike many private rooms, you're still connected to the main restaurant and can enjoy the people watching (or the people watching you), while still remaining connected to your group.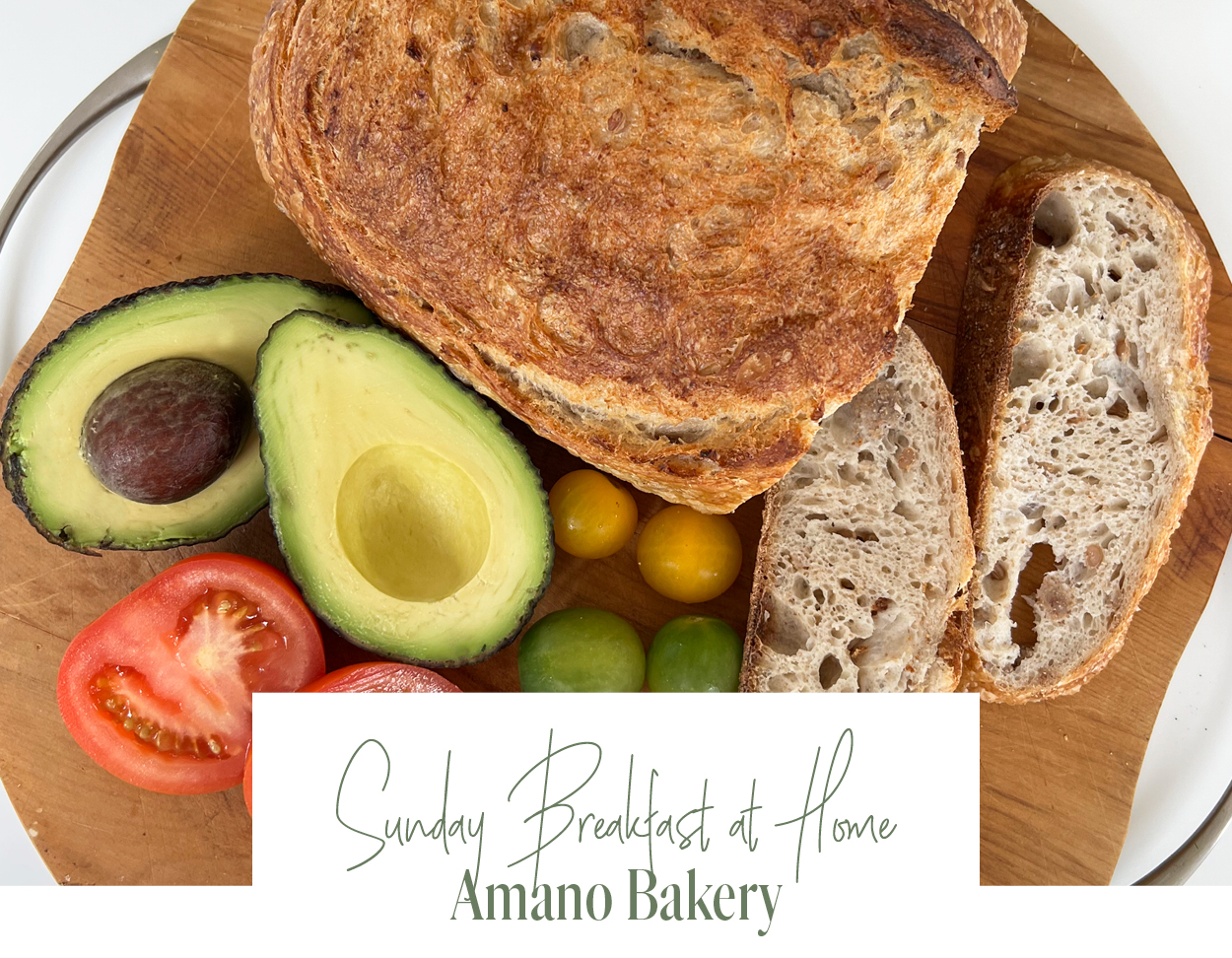 There's an unspoken battle going on in the kitchens of the city's top bakeries, and that's the tenuous question of who in fact creates the best sourdough. While most of you thought you had perfected the best loaf during lockdown — lord knows you've had two years to master the art and idiosyncrasies of keeping your starter alive and demanding that it produce the perfect fluffy bread — I would be VERY surprised if you have managed to actually get anywhere close to the superb Sprouted Wheat Sourdough from Amano. It's crusty on the outside with a soft ever-so-slightly chewy centre. There is simply no better sourdough in town in my opinion. So throw the towel in honey, there's seriously no point when there's this level of superiority on offer. The Kraus' have ours on Sunday mornings at home, served with avocado and tomato — or with another firm family favourite, fresh hot smoked salmon from the Kotare Smokehouse in Westmere.

Hot tip: Sprouted wheat makes for a more complex and highly textured loaf, that stands up well to just about any topping and toasts like a dream.