He's built a name as one of the most formidable chefs and hospitality operators in Auckland, and his restaurants, Sidart, Cassia and Sid at The French Cafe are glowing testaments to his innovative culinary mind. But Sid Sahrawat has never been one to rest on his laurels.
Originally from India where a Chennai hospitality school became ground zero for his career at the tender age of 14, Sahrawat has long been known for pursuing perfection and pushing the envelope, and continues to do so with his unique dishes. Often combining contemporary haute cuisine with more traditional Indian flavours, Sahrawat's success in a notoriously hard industry is, in part, due to his willingness to constantly evolve.
With fine-dining principles at the heart of his operation and a desire to hero fresh, local ingredients, Sahrawat and his team of experts (including his wife and business partner, Chand) draw diners in with the intriguing narratives and novel culinary experiences they serve up.
To dine at one of Sahrawat's restaurants is to become immersed in the chef's sensory world — a place that keeps his customers coming back time and time again. Here, he gives snippets of insight into his business success and reveals his hopes for the future of hospitality.
Constant innovation and adaptation are essential, especially in my line of work. If you don't embrace change you become stagnant and lose passion for what you do. We change our menus all the time to evolve with what's in season. Our chefs and I work together and research new techniques and flavours to keep challenging ourselves. This, I think, keeps diners interested in our restaurants and motivates them to return.
Don't be afraid to take risks, as long as you feel like you can accept the consequences of failure. Look at the worst possible outcome and if you think you would still like to take the risk, do it and don't look back.
A good business partner should be fiercely loyal. Someone who has my back and the business' best interest in mind at all times so that I can have complete faith in their opinions.
I am always influenced by New Zealand, what we grow seasonally and what the land and ocean give us. We are so blessed in this country to have some of the best beef, lamb and seafood at our doorstep. The down-to-earth Kiwi spirit also inspires me. Aotearoa boasts some of the most talented but humble chefs in the world.
I'm proud of having garnered seven hats between our three restaurants. But beyond that, I feel lucky to have teams who are so passionate about what they do and really understand how important each customer is to us.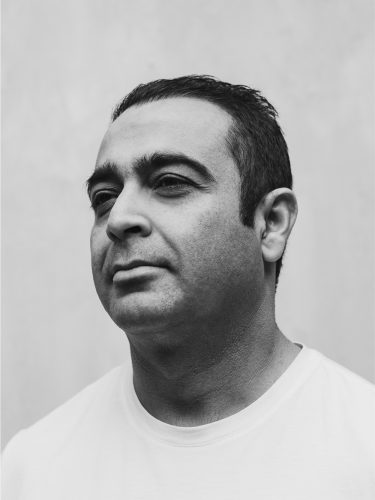 Your career path isn't always obvious. When I was 14 I went to tech college because initially, I wanted to be in hotel management front-of-house. It seemed glamorous to me. But once I picked up a knife, I knew that the kitchen was where I belonged.
Personal success is measured by the contentment of others. Having motivated and happy staff who work with us for a long time or who become successful owners/operators themselves, means that I have been successful as an owner/operator/mentor/restaurateur. Seeing guests become regular patrons and people who we develop personal relationships with over the years, is another way I measure my personal success.
Family always comes first. I make my kids breakfast every morning because it's important to spend some quality time with them before I get my day started. Then I'll head to the gym before grabbing a coffee and having a quick chat with my wife/business partner about the day ahead. After a quick shower, I'm off to work at one of our three restaurants.
The day I am not motivated is the day I'd consider selling the businesses. Luckily, staying motivated comes naturally to me because I love food, I love people and I get to work with both everyday.
Music helps me relax. I put on my Spotify playlists in the car and at home when I need to wind down. I find the gym is also a great way to stay focused.
Embrace your guilty pleasure. Mine is a good, caramelised pork belly. I can never go past it. It might not be the healthiest dish but it's definitely the most delicious.
You must earn what you want. In business, as in life, there are needs and wants. The business gets everything it needs but I've learnt over the years that the extras must be earned. Take a cool, kitchen gadget, for example. The business must make the revenue first, and reward itself with the new tool when the time is right. Maintaining that discipline has helped us create a business that is sustainable.
'Bad' habits aren't all bad. We have a bar and a wine cellar at home so it can be quite tempting to enjoy a delicious bottle every night. I've been trying to resist, but most of the time I can't.
My wife is who I call in a crisis. She is not only my business partner but my sounding board for any crisis, question or concern, personal or professional.
Simplicity and restraint are crucial, but not easy to master. My food 10 years ago was in keeping with that time, but over the years it has become more simplified and I exercise more restraint with ingredients and flavours now than I did then.
There is very little we have control over. Something I learned in lockdown was that getting stressed about things we can't control (like Covid-19) was a waste of energy. Instead, we decided to work on the things we could control or change like pivoting our business model to add takeaways, communicating with our staff and taking time to work
on their training.
New Zealand has a very supportive hospitality industry. Covid might have created a huge amount of uncertainty for everyone and our industry has been severely impacted, but we will rebuild and come back stronger. Customers have been so supportive and continue to support local businesses. I feel very positive about the future despite its challenges. I feel like we will become a more sustainable industry after 2020.