Translated to English, tiramisu literally means "pick me up" or "cheer me up," and we can vouch for the fact that this delicious Italian dessert certainly lives up to its name. Although it requires only a few elements, this simple dish is actually harder to execute than one might think. The espresso-infused sponge needs to be moist without becoming soggy. The aroma and taste of the liqueur must be present but not overwhelming, and the mascarpone needs to be fresh and in proportion to the rest of the cake. That said, there are a few places around Auckland that have got tiramisu down to a fine art, and these are some of our favourites.
Andiamo Eatery
This rendition features an amaretto crumb for some extra crunch to contrast against the creaminess of the mascarpone and also incorporates delightfully rich Valrhona chocolate. The generous portion is made for sharing, although we don't blame you if you keep this one to yourself.
Prego
Prego's version of this dessert is a tried-and-true classic, much like the restaurant itself. Served neatly in a glass so you can observe the seductive layers in all their glory, it's almost compulsory to finish your Prego feast with this beloved treat.
Spiga
At Remuera favourite Spiga it's hard to secure a seat at the best of times, not least because of its irresistible tiramisu, which comes layered in a glass dish with cocoa wafers. If you're lucky, co-owner Taryne Napolitano, who works the floor, will pour you a digestif to enjoy at the end of the meal.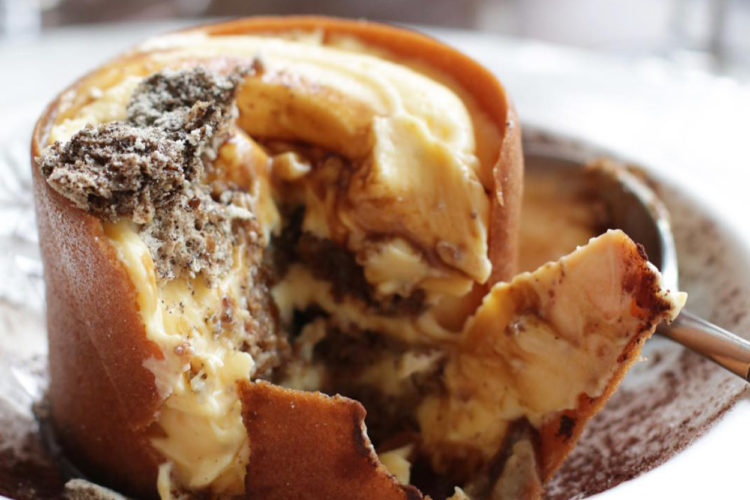 Baduzzi
A staple on the menu since Baduzzi opened its doors in 2013, this tiramisu is a masterpiece. Stacked sky-high, with soft sponge soaked with Baileys and amaretto, it's a satisfying feeling indeed when you crack into the sweet, biscuity shell.
Farina
Utilising Kahlua coffee liqueur and a generous dusting of premium cocoa powder, this treat-sized tiramisu is unbelievably rich and decadent.
Al Volo Pizza
Owner Luca Villari has been perfecting his personal recipe for many years, resulting in a tiramisu that's a triumph of Italian flavours and served with a scoop of gelato.
Non Solo Pizza
NSP's tiramisu sees sponge fingers dipped in espresso coffee and liqueur then layered with a mascarpone and zabaglione cream. Heavenly.
Pasta & Cuore
Served in a small glass filled with layers of light mascarpone and bittersweet sponge cake, the notes of espresso are especially strong in Pasta & Cuore's version, which makes it perfect for those who enjoy a light texture but intense flavour.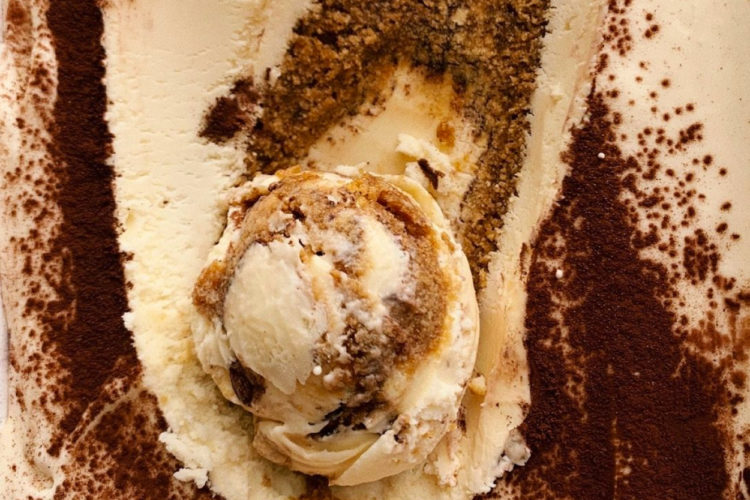 Duck Island
Trust saccharine magicians Duck Island to conjure up the dreamiest, creamiest tiramisu ice cream that captures all its beguiling flavours in one scoop. While flavours store-to-store often change, this is one to keep your eye out for.
Lilian
Inspired by Italy's osterias and boasting some of the best pizza in town, it's no surprise Grey Lynn eatery Lilian does a damn good tiramisu. Nothing fancy, just a traditional tiramisu done really, really well.
Cotto
At the tempting price of just $10, it's hard to resist Cotto's clever take on tiramisu. Served as ice cream, with a little chocolate amaretto cookie on the side that's perfect for dipping, crumbling or simply enjoying on its own.
Amano
Taking cues from a quintessential tiramisu, Amano's espresso and mascarpone trifle features a tempting crumb on top, adding welcome texture to its soft, cushy layers.