Who could resist the rich and varied flavours of India — from curries to dosa, street food snacks, biryanis, delicious bread-based dishes and so much more, when we feel like deeply comforting food that leaves a long-lasting feeling of satisfaction, it's to the food of India we turn. As we suspect you might feel the same, we've put together some of our favourite Indian restaurants, a list that includes some enduring favourites but also some lesser-known gems that you may not be overly familiar with.
1947
1947 opened in 2017 and has been a firm favourite ever since — although, thanks to its tucked-away location on the non-SkyCity end of Federal Street, we would forgive you if you hadn't yet come across it. 1947 serves contemporary yet authentic Indian fare, and its inner-city location means it's ideal for an after-work dinner. We suggest trying any one of the charred skewers, cooked in a fresh coal tandoor, and the addictive, bite-sized Bhel Puri, served on a crispy base.
Ras Vatika
Its humble interior may be the opposite of a polished restaurant like V.T Station, but Dominion Road vegetarian Indian restaurant Ras Vatika is where we head if we are craving a delicious dosa — an incredibly moreish thin pancake or crepe, that originates from Southern India. Made from a fermented batter that gives them a slightly sour taste, Ras Vatika's dosa are extremely generous in size, and come stuffed with fillings like spiced vegetables. We also love Ras Vatika's Thali, a varied plate comprising various dipping sauces, breads, pickles and a curry or two.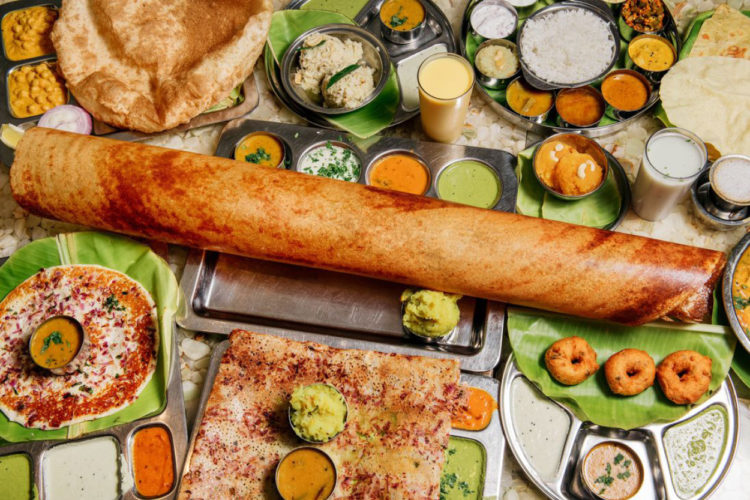 Saravanaa Bhavan
Also specialising in the mouth-watering flavours of Southern India, Saravanaa Bhavan is an incredibly popular global chain, and is successful for a reason. From its Hobson Street location, it boasts an extensive takeaway selection of dosas, plus Uttapam which are thicker breads cooked with delicious toppings, curries, biryani and more.
Cassia
Something about stepping down the stairs into Cassia's inviting space has us feeling instantly cocooned. Sid Sahrawat's acclaimed menu takes diners on a masterful journey of modern Indian cuisine; from its flavourful, delicate snacks to its soul-stirring curries, it's always a winner.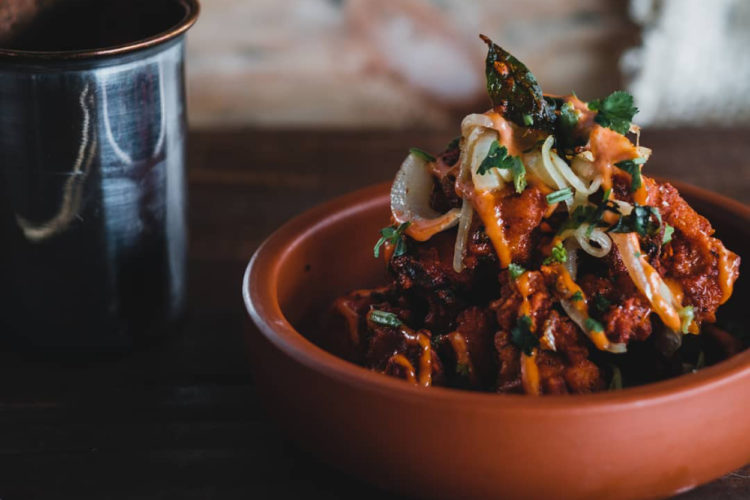 Satya & Satya Chai Lounge
Sammy Akuthota is a beloved personality on the Auckland hospo scene and his Satya restaurants have been firm favourites since the first was opened by his parents Swamy and Padmaja Akuthota in 1999. He has a knack for creating a convivial vibe, with Satya Chai Lounge specialising in fun Indian street food and craft beer, and the attached GG X Flamingo a must-visit for cocktails on K' Road.
Tiffin
Forever our go-to for an easy and delicious takeaway, Kingsland restaurant Tiffin's curries hit the spot when it comes to flavour, and are never too creamy or too sweet. Spice fans can rest assured that Tiffin will bring the heat when you order 'hot', and we have to recommend the classic butter chicken or the beef Madras.
Hobson Indian Takeaway
Recently touted by a friend of Denizen as 'the best Indian in Auckland', Hobson Indian Takeaway is a tiny, hole-in-the-wall spot on Beach Road, specialising in Indian street food. Grab a delicious samosa chaat or two, or one of their plain or flavoured parathas for a wholesome snack.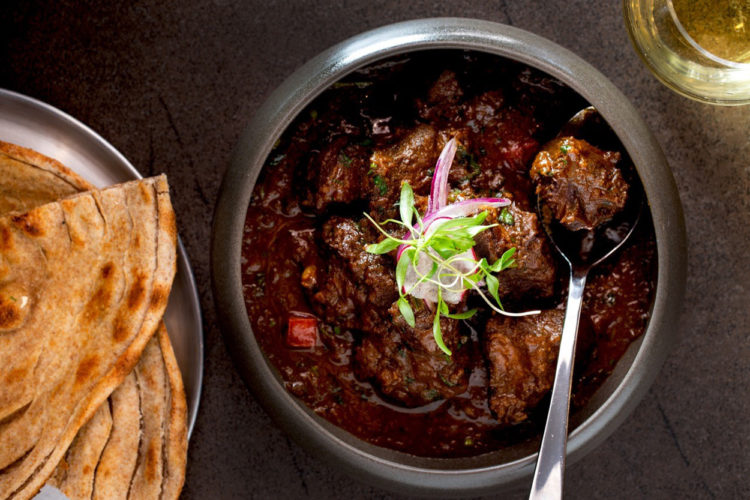 Oh Calcutta
Parnell's local Indian favourite, Oh Calcutta's signature Billy Goat curry is a must-order. Slow-cooked in a signature spice mix, it's a deeply flavourful, earthy and complex curry that will have you beaming from first bite to last.
Paradise
This Sandringham stalwart needs no introduction, with its stellar reputation for rich Indian fare that is just as delicious eaten at home as it is onsite — and heated up the next day, we're not embarrassed to say. It's almost impossible to choose a favourite, but aside from the usual suspects, we highly recommend the Veg Manchurian, irresistibly tasty, spiced vegetarian dumplings in a sticky glaze.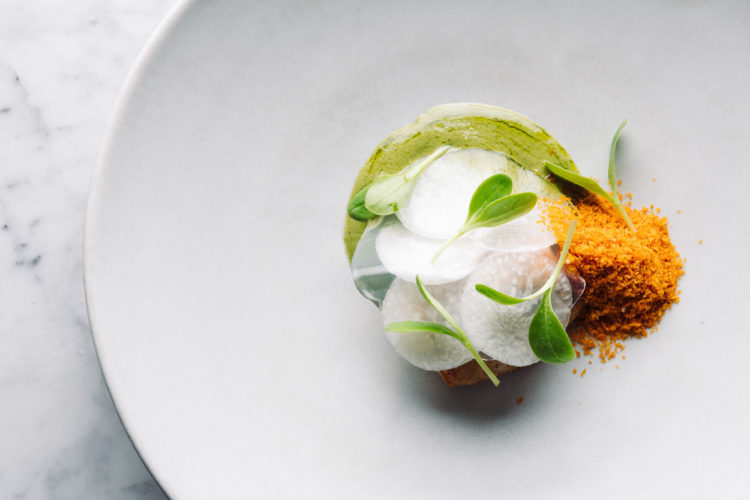 Sidart
Sidart's sublime, fine dining fare is on an entirely different plane to your standard curry, and this just goes to show the breadth and variety possible within the flavours of Indian cuisine. The Three Lamps restaurant offers both a la carte and degustation menus that marry progressive Indian flavours seamlessly with the highest quality New Zealand produce and impeccable techniques. All these elements come together with warm, attentive service to make for an exceptional experience, each and every time.
V.T. Station
Located in Newmarket, V.T. Station boasts powerful flavours with an enduring focus on fresh ingredients and a street-food sensibility. Its menu promises to take diners on a journey, spanning flavours and dishes that represent the range of regions and culinary disciplines across India. While V.T. Station does offer takeaways, it's a treat to eat in — the contemporary, comfortable restaurant has been designed to capture the magic of its historic namesake, Mumbai's Victoria Terminus train station. Our favourite dish is the sweet and spicy Bhuna Chicken or the aromatic Goat Fry, both of which hit the spot for meat-lovers. The Daal Makhni, with lentils simmered overnight or the Panner Pasanda, with housemade cottage cheese in a rich tomato and cashew gravy, will satisfy anyone looking for a vegetarian option.