While Arrowtown may be a short drive away from Queenstown's main centre, it is common knowledge that the quaint, historic gold mining town is the place to seek out if you are a culinary connoisseur. From ground-breaking, fine dining fare and lauded wine to exquisite Italian; soul-warming baked goods and hidden gems, these are Arrowtown's must-visit bars, restaurants and daytime eateries.
Amisfield
No visit to Queenstown should be made without indulging in the experience that is Executive Chef Vaughan Mabee's creative and truly exceptional cuisine. Under Mabee's direction, Amisfield has grown to become a restaurant that has well and truly earned a place as one of the world's greatest eateries.
Celebrating the nuances and delicacies of the region, Mabee seeks out the often strange and overlooked edibles from the natural environment to masterfully manifest an ever-changing hyper-seasonal degustation menu that promises to blow both the mind and the senses.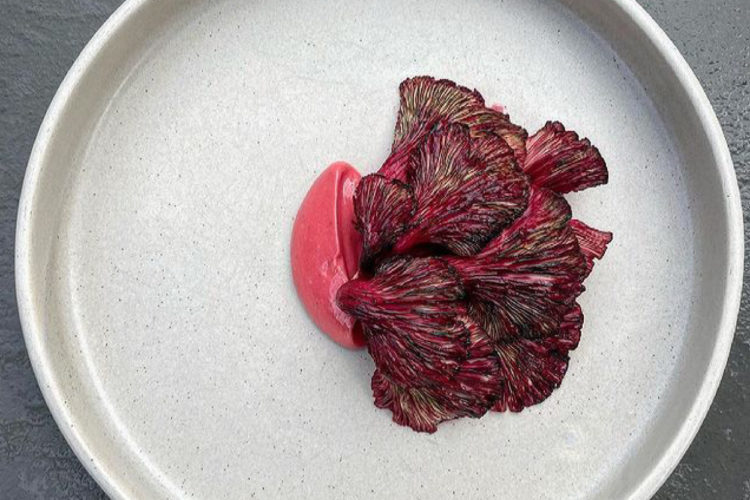 Come fully prepared for an exploration into the wild, which will include such exotic, yet utterly delicious dishes as mutton bird hearts, or Mabee's take on huhu grubs, that are artfully presented within a purposefully constructed tree trunk, and extracted via tweezers as they would be in the wild. Lunch or dinner here is a gastronomic experience like no other, and deserves to take top billing on any dining plans you may have in the region.
This year, Amisfield is also offering a lighter wine bar menu that is part of their newly developed evening bar, that still sings of Mabee's creativity, yet can be enjoyed with ease alongside any one of the winery's delicious drops. We can highly recommend the Amisfield Brut with a healthy portion of Bluff oysters or the RKV Reserve Pinot Noir after a hard day on the slopes.
Recently erected outdoor glasshouses, set on the grass, are designed to fit up to six diners and offer a memorable and winter-friendly al fresco experience day or night.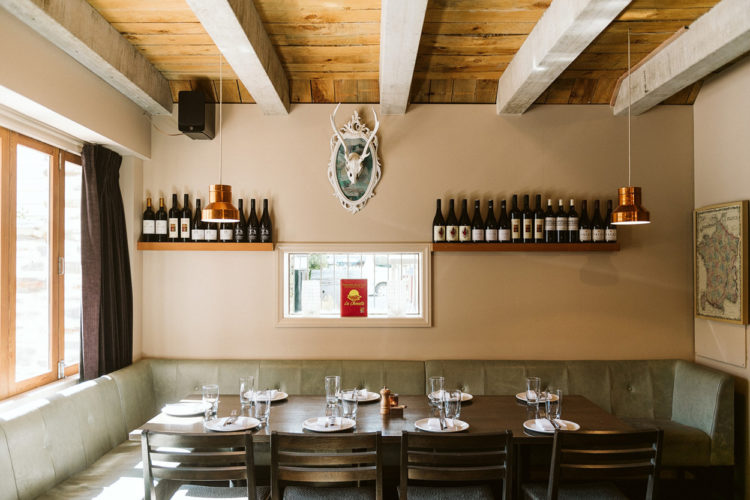 La Rumbla
Delivering sunny Spanish flavours from the heart of Arrowtown, La Rumbla has become a firm favourite among locals and visitors alike. With a tapas-style menu of dishes like Mariscos Fritos, shaved Iberico Jamon de Cebo, patatas bravas, delicious seafood paella and Fiordland octopus, La Rumbla never disappoints with both sensational food and outstanding service.
Slow Cuts
Dubbed the place where locals love to eat, this Arrowtown favourite is where tender and flavoursome slow-cooked meats, rotisserie chickens, burgers, ribs and other hearty food is served by operators renowned for their friendly service.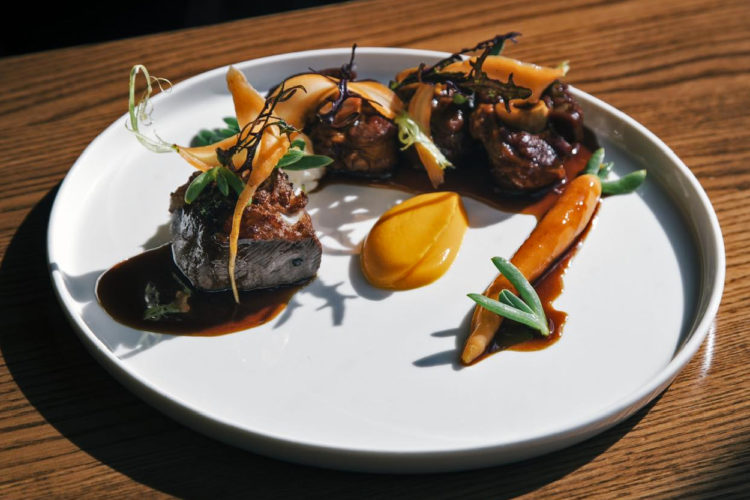 Aosta
Led by renowned chef Ben Bayly, Aosta combines the culinary philosophies of Northern Italy with the fresh, local fare of Central Otago and Southland. From its intimate setting to the way it executes complex flavours in a simple, unpretentious way, Aosta is a must-visit. Our tip: the exquisite Kina pappardelle is a must-try.
Akarua Kitchen
Set in the historic 'Walnut Cottage' on Arrowtown-Lake Hayes Road, this laid-back eatery is as good for breakfast as it is for lunch, with a menu that showcases the finest ingredients sourced from the region. The Cedarwood Mt Cook Alpine salmon and Central Otago lamb oyster shoulder are exceptionally good, and very hard to share, as the menu suggests.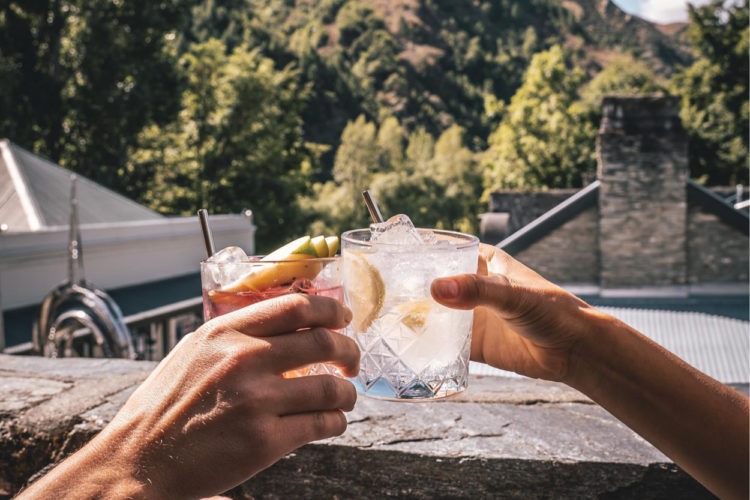 The Balcony Bar at Dorothy Browns
Until now, this has been strictly a locals-only spot. But it's high time you were made aware of Arrowtown's new gin bar on the balcony at Dorothy Browns. Enjoy being hosted by the delightful Alice as she fashions you a cocktail made from a top-quality gin of your choice (although you can opt for wine or beer if gin isn't your thing) and share one of Dorothy's famous cheese boards or platters. Designed as much for cold nights as it is for long, summer evenings, the balcony has been turned into a super cosy spot with plenty of heaters and blankets and the capability of being screened off from the weather if it turns sour. On Friday evenings, settle into one of the plush booths and have fish and chips delivered by Unwind Cafe & Bar, while on Saturdays expect pizzas provided by Arrowtown's Terra Mia Italian. Heaven!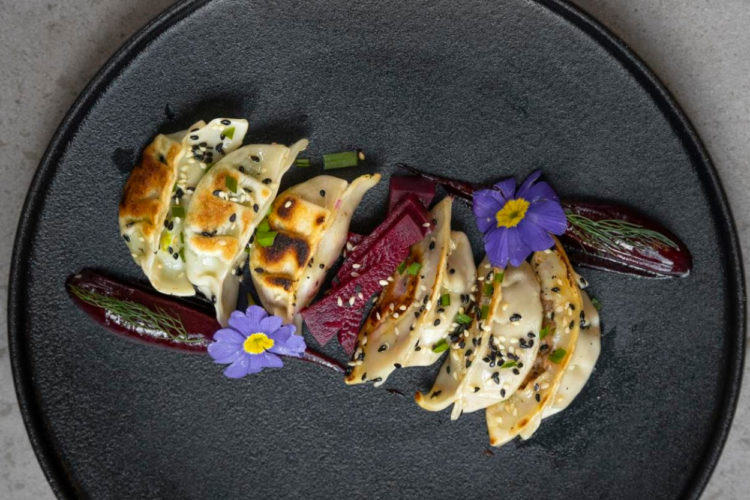 Fan Tan
East meets west at this tasty, relaxed Arrowtown eatery, perfect for a casual family dinner. From sticky honey popcorn chicken to Peking Duck pancakes to freshly-harvested sashimi, Fan Tan's menu combines Asian and New Zealand-Pasifika flavours in a series of fusion-style dishes designed for sharing.
Provisions
Serving up some of the best homemade treats in the region, Provisions is an iconic bakery and cafe in Arrowtown. Our recommendation: do not go past either the freshly-baked sticky buns, or its rendition of the South's famous cheese rolls.
Goldie Cafe
Named after Arrowtown's 1862 gold-rush, Goldie Cafe is the historic town's cute new coffee spot. Serving up warming cups of Wolf Coffee Roasters java and a concise menu that heroes classic tasty brunch fare, this is
the perfect perch for your morning pick-me-up.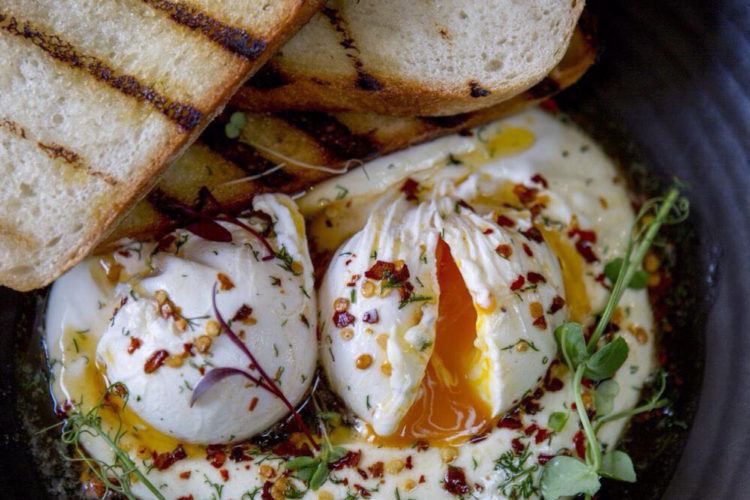 The Chop Shop
Quirky and different, with food that packs a punch, The Chop Shop is tucked away above Arrowtown's main street. We would call it a hidden treasure, but almost everyone knows how good it is, which makes waiting for a table expected (but worth it).
The Winery
With over 1000 wines in stock (from all over the world) and 80 available for tasting, The Winery is a great place to visit if traipsing around the wider Central Otago wine region feels simply too much. Wines can be ordered by the glass or bottle, and are best when enjoyed alongside The Winery's varied selection of delicious cheese boards and flavoursome tapas.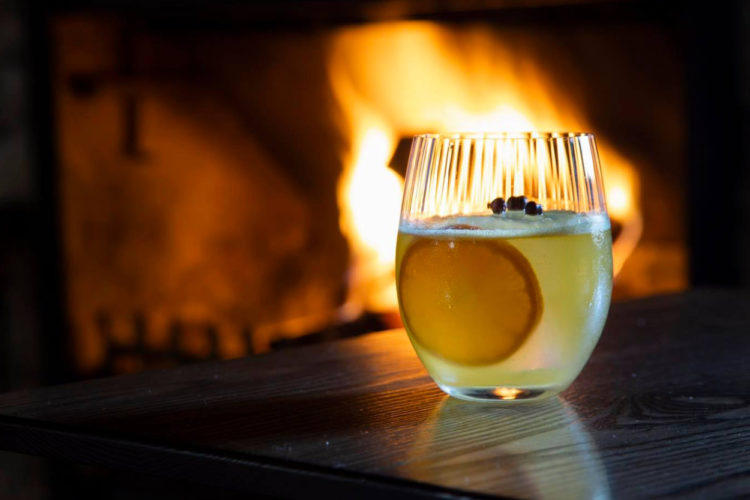 Blue Door
A hidden gem in the heart of Arrowtown, Blue Door offers a cosy, intimate setting in which to enjoy an after-dinner tipple or a drink with friends. With comfortable chairs, a roaring log fire and often, live music providing the perfect après-ski soundtrack, trust us when we say that after a long day on the slopes it will be almost impossible to leave.
The Fork And Tap
This classic Arrowtown watering hole is as beloved for its charming, historic location as it is for its consistently lively atmosphere, delicious craft beers, wine and menu of tasty, easy-to-share food. Laid-back, approachable and (on a good day) drenched in sun, this is the perfect spot to mingle with the locals and share stories of the day's adventures.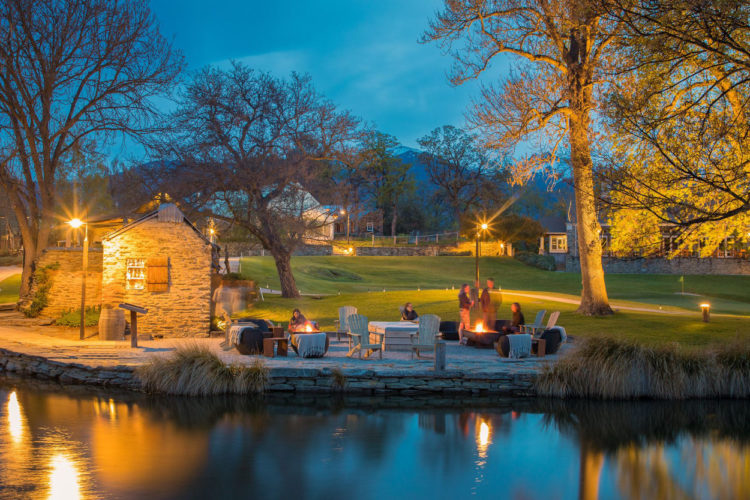 Smithy's Smoke House
What could be better on a crisp winter's afternoon than sitting near an open fire and indulging in a wood-fired pizza? Smithy's Smoke House (at Millbrook Resort) offers just that. Here, you can enjoy a decent array of whisky, beer and wine, all while being warmed by the open fire and gazing at the star-studded skies above.