At most local daytime eateries you're likely to find some combination of pancakes, French toast, or waffles on the menu. But where is the retro crumpet that can stir such nostalgia in those Kiwis seeking a throw-back breakfast bite? The delicious crumpet offers a versatile backdrop to enhance either sweet or savoury fillings, and we have set out to discover the best crumpets to give your memory, as well as your tastebuds, a happy gastronomic glow.
Bombe crumpets from Percy
After landing at Auckland Airport, you can head to nearby cafe Percy at The Landing Park, for bombe crumpets that will fly off the plate. With an enviable airy lightness within these thick stacks of crumpets, the flavour and texture will remind you of the classic Bombe Alaska dessert. Perhaps it's the smothering of meringue, the use of the blow-torch to crisp up the exterior, or the pairing with a sweet, lemon-infused, whipped ricotta that sets off the pleasure centre in the brain. Certainly, the final touches of white chocolate crumble and natural honeycomb topping, underscore that these are crumpets at their most delightfully decadent.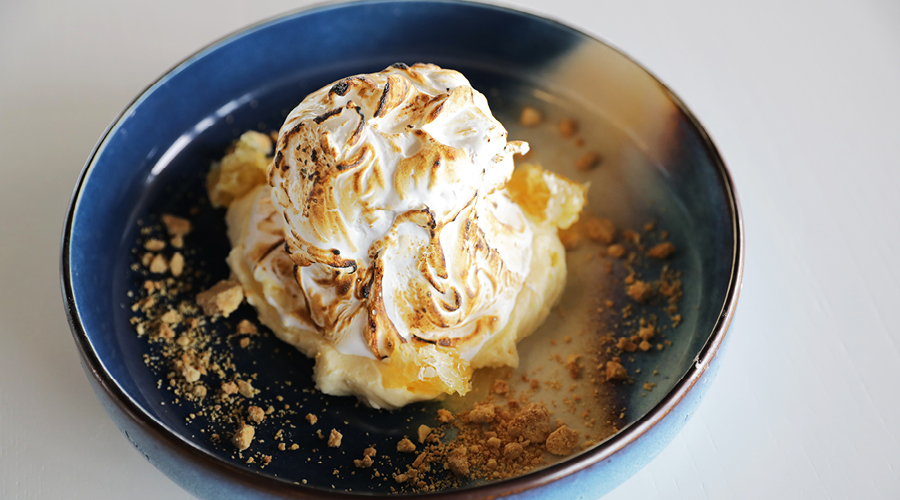 Avocado mousse and cardamom vanilla crumpets from Chuffed
Crumpets pairings abound, and Chuffed on High St exploits this adaptability by offering both sweet and savoury versions. For the lover of salty over sweet, seek out the avocado mousse crumpets, with their balanced combination of crème fraîche and smooth avocado. This is then given both a crunchy edge by wasabi peas, and a delightful succulence by gin-cured salmon. Meanwhile, the sweet rendition offers raspberry purée, maple espuma, freeze-dried lychee crumbs, fragrant cardamom and vanilla poached pear, tastefully orchestrated into a melodic combination of flavour.
Banana salted caramel crumpet from Kraken Crumpets
Keep your eyes peeled for this food truck, because Kraken Crumpets offers the ultimate selection of the fresh, handmade variety. Among almost ten variations, our favourite would have to be the banana salted caramel. Slathered with cream cheese icing, crunchy biscuit crumble and fresh slices of sweet banana, it's then drizzled with an indulgent salted caramel sauce and topped with a sprinkle of walnuts. Scrumptious indeed.
Salmon 'pastrami' crumpets from Euro Bar & Restaurant
Proving that crumpets can venture out of purely breakfast dishes, and dance on to daytime menus, Euro Bar & Restaurant's innovative crumpet combines a thick layer of cultured cream with a salmon 'pastrami' so tender that it melts in the mouth. Add in the final touch, of salmon caviar, and sit back and enjoy the bubbles of bursting saltiness lingering long on your palette.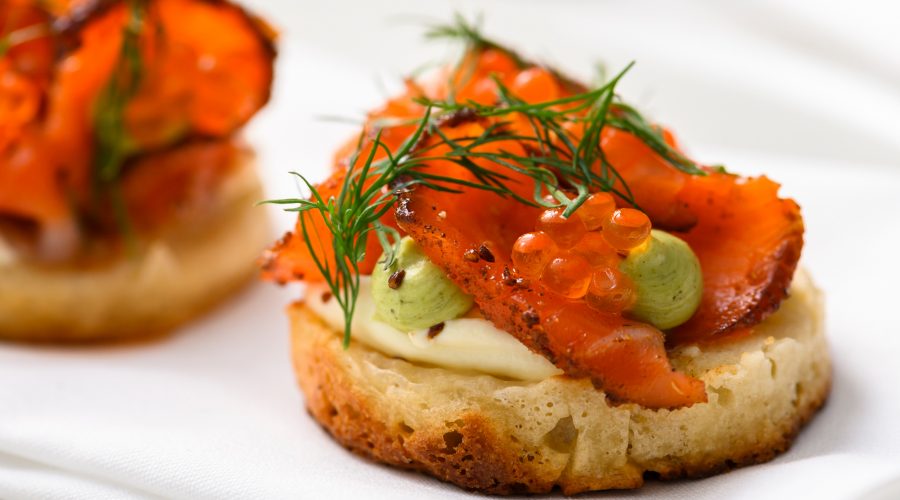 Lemon curd crumpet and smoked fish rillette crumpet from Homestead
The crumpet offerings here are quadrupled, so you can try any one of four different presentations. For us, the lemon curd and the smoked fish rillette are the two standouts. The sweetness of the lemon curd crumpet is nicely balanced by the labneh, while the smoked fish rillette crumpet tantalised us with its toppings. Served with pickled cucumber, dill and a sunny-side-up fried egg, this might be one of the tastiest savoury crumpets in town.
Burnt butter crumpets from Orphans Kitchen
The ever-changing Orphans Kitchen's menu remains constant in one key area: the burnt butter crumpets. They stay on no matter the season, and for very good reason. In their shape they are unique but taste-wise, they are true to the original flavours. By simply pairing them with the caramel tastes of the burnt butter, along with sweet honey from the Orphans Kitchen rooftop, this is a creation for the crumpet purist of the ages.