Auckland's dining scene can be overwhelming with its seemingly endless supply of cafes and restaurants. Unfortunately, it's not every day that we have the time to sit down and enjoy a long, luxurious lunch accompanied by rounds of coffee and drinks. Sometimes we need something quick and on-the-go, as we must forgo the beautiful ambience of an eatery for our desk and computer screen. And when you're having one of those days, these lunch bars prove that tastiness and freshness need not be sacrificed. 
The daily sanga from Flour Mill
You can't go wrong with a simple sandwich for lunch and Flour Mill in Epsom change its offering daily. Some days it has meatloaf, some days it has turkey but we can assure you that no matter what day it is, Flour Mill knows how to whip up a tasty sandwich. This cafe is also home to a collection of some of the best treats in town including Yolanda and Wolfe's doughnuts and Kookie Haus' cookie dough sandwiches.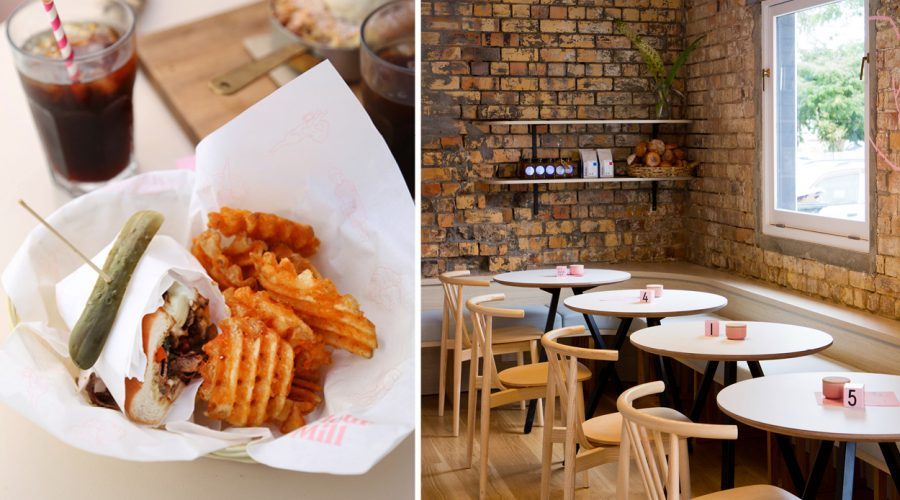 The keto lunch box from Catroux
Healthy and nutritious yet filling and delicious is just one way to explain Catroux Cafe's keto lunch boxes. The takeaway containers are packed with micro-nutrients, shaved cheese, a soft-boiled egg and either salmon or our favourite, bacon wrapped free-range chicken breast. This cafe is also renowned for serving one of the best, buttery scones in town. The scones are so good that it would almost be rude to leave without one.
Anything from Azabu at The Fish Market
Azabu's Auckland Fish Market installation has a takeaway counter with a series of Japanese dishes ready for on-the-go. It features a range of fresh sashimi, sushi rolls, salads and bento boxes which makes for a premium quality three square meal filled with healthy fats, carbs and protein. Knowing the usual high standard of Azabu, you can be ensured that these quick meals are just as delicious.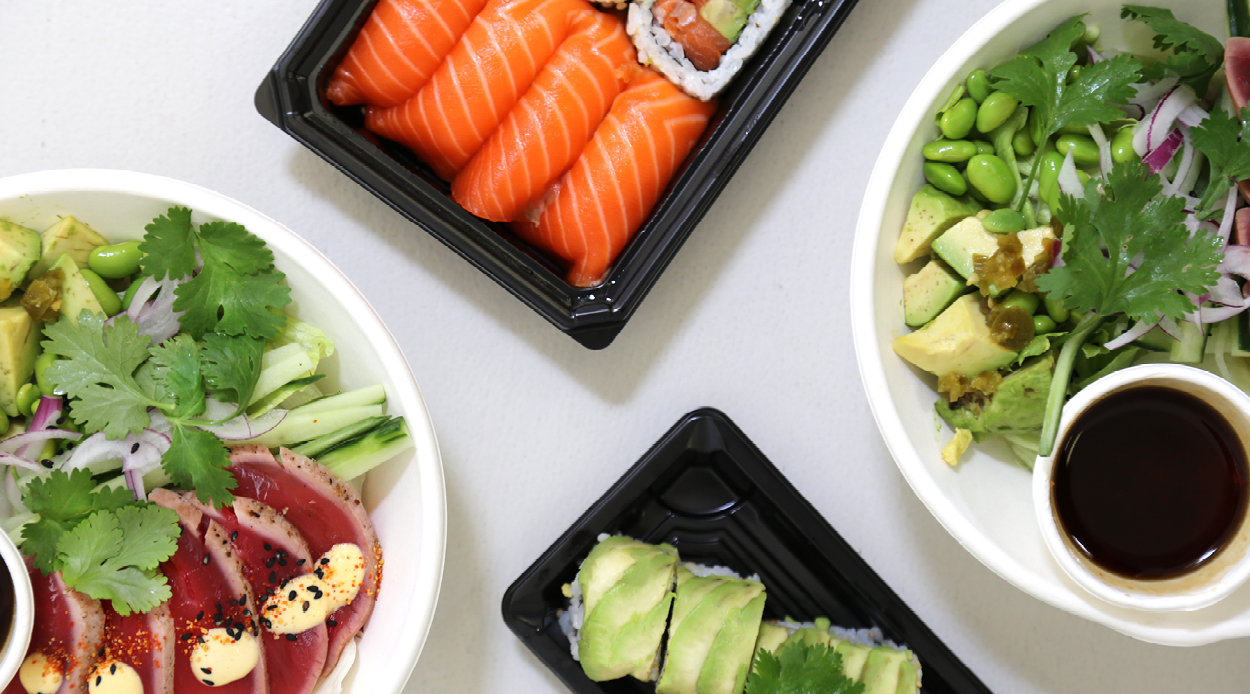 Salads and slices from Ripe Deli
Situated on both sides of the bridge in Grey Lynn and Smales Farm, Ripe Deli doesn't settle for mediocrity, consistently churning out the most flavourful food. Its fridges are stocked with a variety of salads from the classic Caeser to edamame, cashew chicken and egg noodle salad. Ripe also makes heavenly slices — the oreo and the caramel iteration is not to be passed up.
Curried kumara pie from Daily Bread
Located in Pt. Chev and Parnell, Daily Bread is renowned for being one of the top bakeries in town. If you're in a rush, you can't go wrong with their curried kumara pie. The warm and toasted pie pastry is filled with fluffy kumara, spiced with curry powder and packed with flavour. If you have a bit more time on your hands, leave it to Daily Bread to assemble you an absolute knock-out sandwich, using their signature kumara sourdough.
Sausage roll from Colby Lunch Bar
North Shore locals should consider themselves very lucky to have this lunch bar in such close proximity. Colby, in Wairau Valley, has all the Kiwi classics like lolly slices, jam and cream doughnuts and pies, all freshly handmade every morning. But it's the sausage roll that steals the show. The flakey, buttery pastry is filled with a mix of spiced, peppery beef and juicy pork with a sauce station consisting of sriracha and unlimited ketchup.
The meal of the day from Coffee Pen
Look out for Coffee Pen's Instagram stories in the morning, where the meal of the day will be announced. The cosy cafe in Eden Terrace always has its usual line-up of sandwiches — such as the edamame smashed with poached chicken on rye — but the hot meal changes daily. Mac and cheese, pulled pork and apple slaw burritos, beef biryani and beef pot pies are just some of many enticing dishes Coffee Pen will woo you with.