The standard Christmas work party is almost formulaic. Beginning with cocktails and polite conversation, followed by wine, beer and food before perhaps, a little dancing. Then, just as Grant from accounts is performing his 'hilarious' David Brent impression, and the intern is oversharing with the boss, you bundle up your belongings and call it a night. It's fun, if not a little repetitive. So this year, in an endeavour to change up the Yuletide celebrations, we have rounded up 10 less predictable party plans so that you can mix things up a bit.
Cooking Classes at Auckland Fish Market (AFM)
Refining your cooking skills will definitely come in handy for the festive season as you'll find yourself doing a fair share of hosting this summer. Use this as a team-building experience and encourage everyone in the office to get involved in a cooking class at Auckland Fish Market. This is your last chance to experience these classes before they close for good, so whether it's a Caribbean seafood cook-off or an International street food feast, now's the time to try this tasty activity.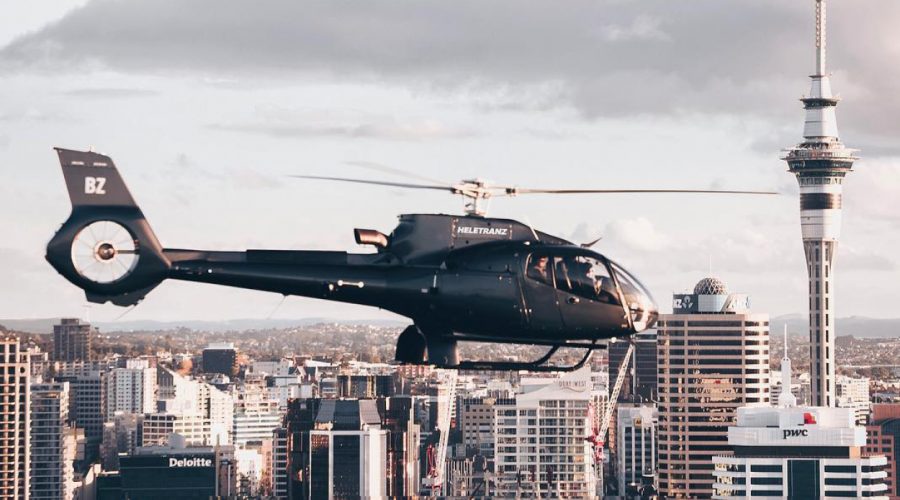 Fly to a destination with Heletranz
Making chartering a helicopter easier than ever, Heletranz offers a range of day-trips to suit the needs of any group. Perfect for smaller offices seeking an elevated experience for the annual party, Heletranz will help to curate a day to remember. Whether it's choppering over to Waiheke Island for a long, indulgent lunch, flying to Great Barrier Island for a day off the grid or arranging a more adventurous trip to some heli-fishing spots, whatever your vision for the Christmas do, Heletranz will take it to another level.
Opt for a day of activities at Kauri Bay Boomrock
This beautiful property, nestled in Clevedon (just south of Auckland) has long been a favourite for weddings and events, and aside from its obvious natural beauty, it's the wide range of activities on offer at the property that makes it a serious contender for an elevated office Christmas party. Thrilling outdoor activities like clay bird shooting, extreme golf and archery sit alongside more food-focused pursuits like cooking challenges and wine and whisky tastings. For more information about everything on offer, click here.
Paintvine
Hosted by a local artist, wine and art collide at this cultured event where you are invited to first examine a famed work before picking up a palette and emulating it in your own style. The wildly popular series — with events rolling out across the city right up until the week of Christmas — can host private and corporate bookings for 15 to 150 people. It's particularly entertaining for those with a competitive streak and provides a fitting chance for people to bring out their inner Picasso.
Charter a boat
Give your employees an unforgettable experience on the water, by chartering a boat from Auckland Harbour. Sail across the calm waters under (hopefully) blue skies and toast to the end of the year in fine, seafaring fashion. Depending on the size of your group there are a number of options to choose from in Auckland but this is a good place to start.
Archie Brothers
Brought to us by the same people behind Holey Moley, Newmarket's Archie Brothers is guaranteed to be a popular spot for end of year work functions with a range of party packages available. The space is decked out with something for everyone, offering a range of ways to keep your colleagues entertained, from Dance Dance Revolution, to a bowling alley, to VR games, and more. In addition to the 65+ gaming machines on offer, Archie Brothers also has an epic bar that serves decadent cocktails such as an espresso martini served with a whole Magnum ice cream. The perfect mix of fun and frivolity.
Pamper Sessions
Moving onto something more indulgent, East Day Spa's Corporate Christmas Parties are a relaxing way for the bosses to show they care. With 12 individual treatment rooms (five of which can be double suites), a generous relaxation area, a steam room, and group manicure and pedicure lounge, it's the dream way for small teams to round off the year. Boasting an all-encompassing array of treatments for men and women, you can discover more about the luxurious services here.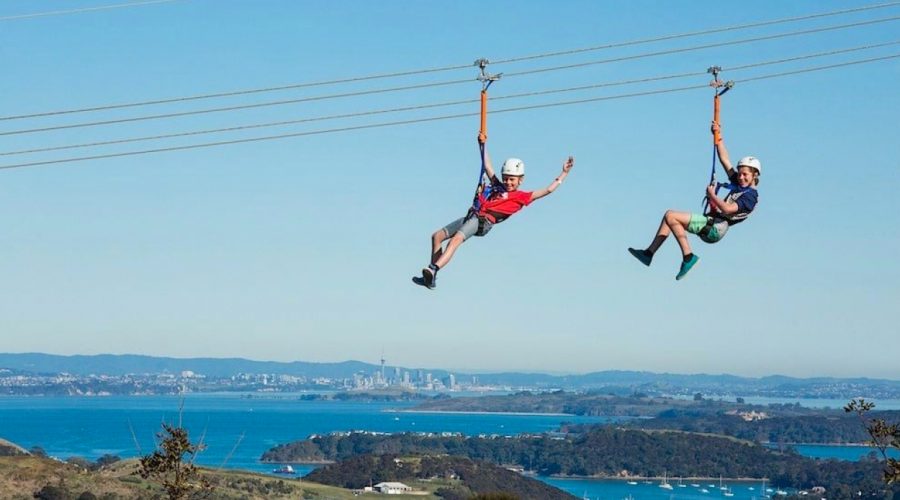 A day on Waiheke Island
Take the office on an island retreat to Waiheke for a day of fun-filled activities and, of course, a tour of the island's elevated gastronomic offering. Start the day trip at Ecozip Adventures and get the most breath-taking views of Waiheke as you zip-line across the island. Then take the team to one of the many wineries for a long and relaxing lunch, and by 'long,' we mean stay until the sun goes down. Let us suggest a few of our favourites: Tantalus, Casita Miro and of course, Mudbrick.
Escape Rooms
Team bonding and seasonal get-together in one, if you haven't yet tried to mastermind your way out of an escape room, now is the time to do it. Pitting team against team (or maybe management vs. others?), you and your colleagues will battle it out to solve the clues and break out of the room the fastest. There are plenty of options in Auckland, with Escape Masters, Great Escape, Escape Rooms NZ and Escapade being a few of the finest.
Rothko Restaurant at Sculptureum
Add a creative spin to your Christmas long lunch and dine at Rothko Restaurant, located in the heart of Matakana's beautiful Sculptureum. Surrounded by gorgeous gardens and galleries, there really isn't a restaurant quite like Rothko and the quality of the food that is served levels up to the idyllic location. With a farm-to-table approach, utilising only the finest ingredients of the season, a dining experience at Rothko is one you need to tick off the agenda and a Christmas party is the perfect excuse.