Superette co-founder Rickie Dee is no stranger to a packed schedule and voracious multi-tasking. With the eighth iteration of the prolific boutique having recently opened in Commercial Bay (ninth, if you count online), Dee has been even more determined in making sure she and her team are constantly adapting to the recent challenges thrown at the retail sector.
Here, she gives us a glimpse into her busy day-to-day, how Superette is evolving and where she finds inspiration.
"When I first get into the office, I get myself set up for the day ahead – laptop, notebook and water at the ready. Then I'll pull out any fabric samples if I'm working on our in-house brand, pending orders that I need to look through or design work that's ready to be signed off.
There is no such thing as a typical morning at Superette. It changes every day. Some days I might have an early meeting or I might stop by one of our stores to catch up with the team there. Other mornings I'll get straight into my neverending emails.
We've been moving into and merchandising our new Commercial Bay space, which is finally open, but it has certainly been a ride. We first signed on to the Commercial Bay project in November 2017 and there have been some hefty delays. We were actually due to open on the Saturday after we hit lockdown so it was all go with a full store and team at the ready. Of course it was far from ideal but in true Superette fashion we didn't dwell on it. We worked our way through the challenges and here we are. It's amazing to be in the hustle and bustle of the CBD. I think people are really excited to have an incredible development in the area.
Navigating the unknowns of the last few months has been a huge challenge. Being given 48 hours to close all our stores without knowing exactly when they would open again was daunting to say the least. But it allowed us to take a really good look at our business as a whole and get much smarter around our processes. We looked for new opportunities and ways to bring Superette into our customers' homes. Which, first and foremost, meant evaluating our online services and looking at how they could improve and grow. That was where our 'Superette Takeaways' concept was born and is something we will continue to build on now that we have moved our way down the alert levels and things are getting a little back to normal.
We are now having to buy overseas brands remotely, which is a significant change for us. With no travel in the mix we are visiting showrooms and doing all of our buys via Zoom. Our brands have been amazing with super set-ups, large screens and models to try the items on so it almost feels like we are there with them. We are also getting a lot of samples delivered so that we can physically touch the product, as that's a really important factor for us.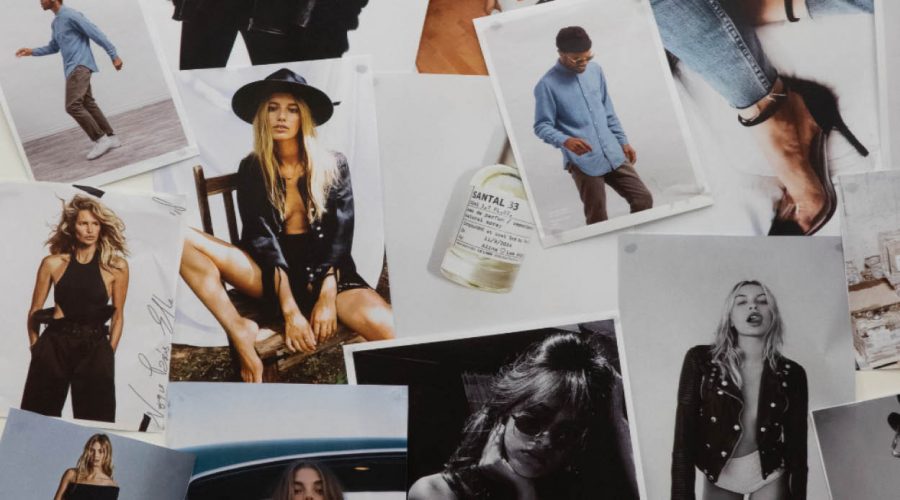 I like to make sure our brand mix is constantly evolving. At Superette and Superette International we have recently welcomed a few exciting new arrivals to our family such as Matin and ESSE Studios. They are certainly brands to keep an eye on, and we absolutely love their aesthetic and timeless shapes.
The afternoon is my time and I often spend it dreaming up fresh and exciting campaigns with the team or sorting through fabrics, prints and designs for our in-house Superette brand.
Lockdown allowed me to be creative. In a business that is always go-go-go, it was really nice to have a few weeks to work on projects that had been in the back of my mind for a while.
I'm always inspired by a good magazine, and love looking over the editorials, the articles and even the fonts, colours and layouts used. Like everyone else, I find things I like by simply scrolling through Instagram. Of course, working with my incredible Superette team is another major source of daily inspiration for me and the store we have created in Commercial Bay is such an inspiring space. Having spent so much time there recently, I've grown such an appreciation for the way DesignOffice (the Melbourne firm who did the store's interiors) employed such a clever mix of textures and colours. I'm obsessed with the neon yellow of the lights in there.
My success comes down to a lot of hard work, my supportive family, my business partner James and all the amazing people that we have on board with us at Superette.
If I could give my younger self one piece of advice, it would be about being prepared and willing to do a bit of everything, especially in the early days of the business, and to be ok with that.
If you keep changing, adapting and learning as a business, the future is bright. It's so important to stay positive, even in the face of the kinds of challenges we've had to come through over the last few months. As soon as you lose hope it's all over."