In the pulsating heart of Mount Wellington's industrial area, Wren Café is causing murmurs thanks in part to its warm, inviting ambience, and delicious offerings. The 70-seater space is set up with a pleasing indoor-outdoor flow, and includes a boardroom meeting area upstairs, all of which creates the feel of a welcoming community space, rather than strictly a café.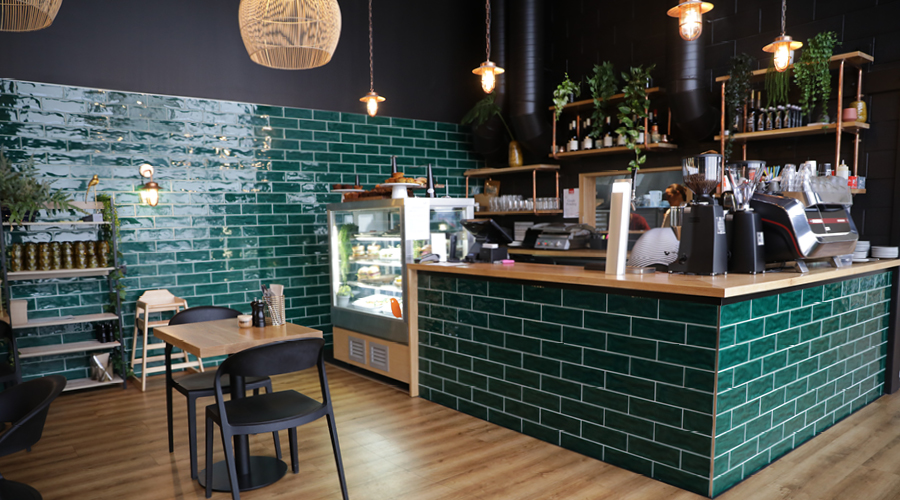 The owners Gina and Clinton Henry, who are behind Grangers and Marina Cantina and also Parnell's iconic Domain & Ayr, recognised the dearth of eateries within the Mount Wellington area and decided to make the neighbourhood food offerings their new priority. From 7 in the morning, their trained barista churns out fresh cups of steaming coffee, using Toasted Coffee Roaster's beans, for the area's local office workers. Meanwhile, head chef Nikki Kant is the kitchen maestro in charge of creating flavoursome, nutritious fare. 
The menu covers a wide range of personal tastes as well as catering to varied dietary requirements. For those seeking healthier alternatives or vegan options, the Vegan Sunfed Bowl is so tasty that even a meat fanatic would find nutrition to satisfy and sustain in this dish. The bowl is jam-packed full of colourful broccolini, baby kale, mung beans, charred sweetcorn and pickled cabbage, to name a few of the nutrient-dense ingredients. The chicken-free Sunfed Chicken is the star of this show, adding a healthy vegan protein to a life-giving bowl of immune-strengthening health.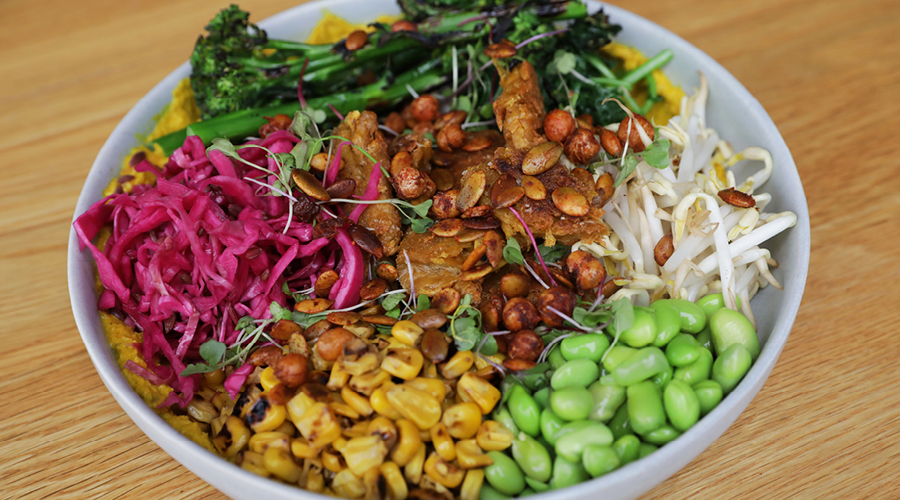 When it comes to picking favourites, it's the Fermented Chilli Scramble that has won us over. The crispy slice of sourdough is topped with fluffy scrambled eggs that are beautifully seasoned and then flecked with parmesan, coriander, chilli floss, and fried curry leaves. The sauce has a pungent flavour of aroma-rich lemongrass, giving a zestiness which contrasts nicely with the creaminess of the egg scramble. 
If you're a sweet-tooth don't fret, as anyone familiar with the Clintons' previous creation, 20-minute Pancake, at Parnell's Domain & Ayr, will not be surprised to find Wren is home to some prize pancakes with playful panache. The two thick and perfectly-aerated Cardamom Ginger Pancakes, for example, are layered with poached pears, and topped with mascarpone, hazelnut praline and decadent butterscotch caramel.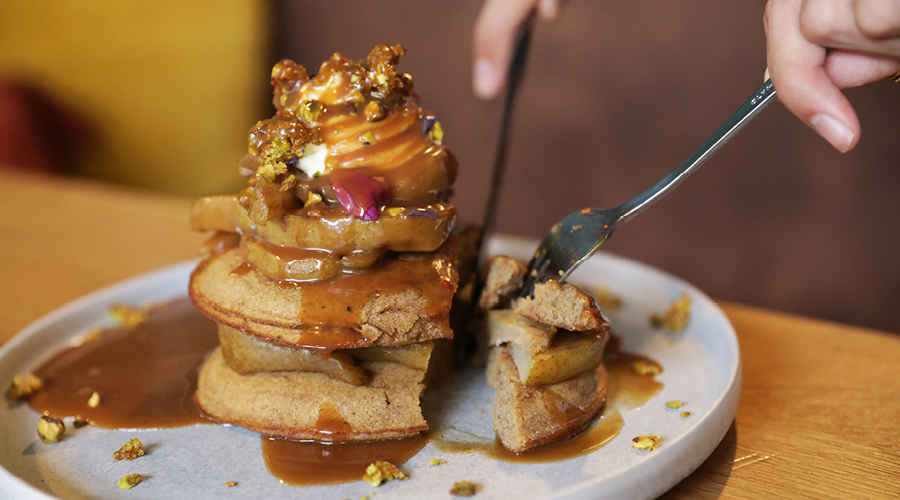 Along with the fine food comes some imbibing with finesse. Wren is a fully-licenced café, offering Asahi beer on tap, which would make a perfect pairing with the Crispy Buttermilk Fried Chicken Burger. This is what we will most definitely be ordering on our next, highly-anticipated visit. 
Opening hours
Monday — Friday: 7am until 3pm
Saturday & Sunday: 8am until 3pm
Wren Café
46 Lunn Ave,
Mt Wellington