Located inside a historic building perched on Mount Eden that dates back to 1926, Whau Eatery promises to live up to the values held by the historically rich premise of Maungawhau (Mount Eden). Its motto, 'te ipu kai o te aroha,' translates to 'the food bowl of love' and at Whau, love is showcased not only through its food, but also in its caring service (mana akitanga), where the focus is on fostering relationships (whanaugatanga) and facilitating unity (kotahitanga).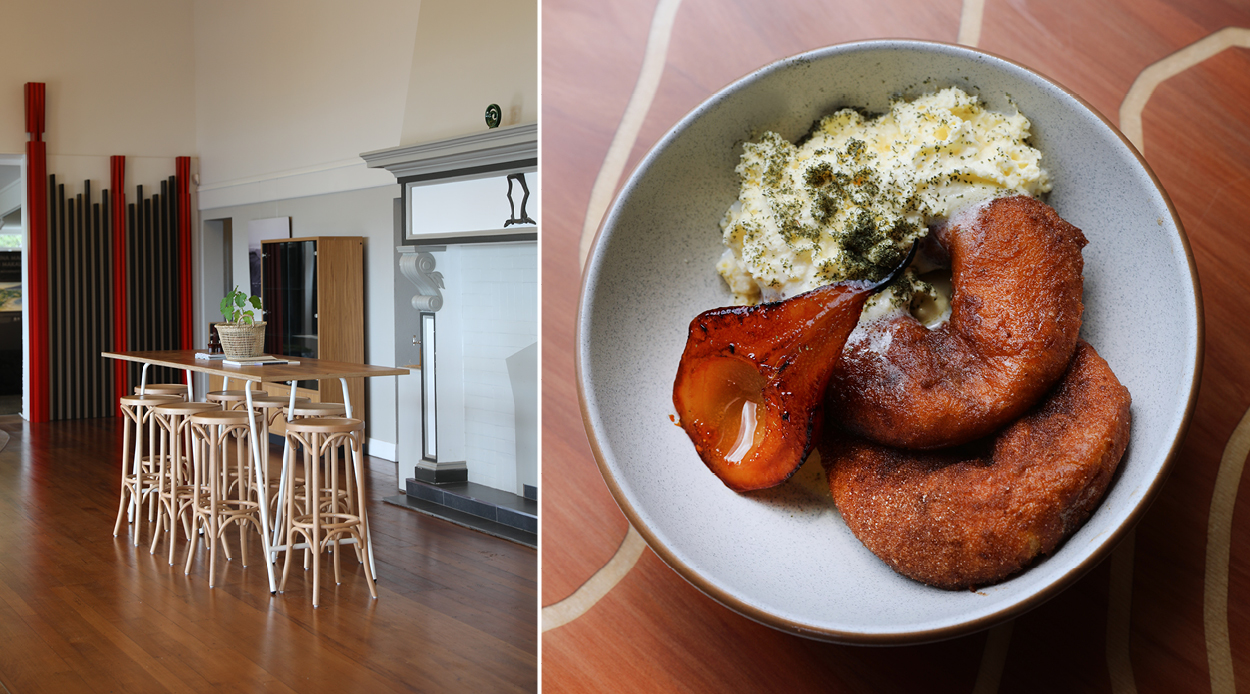 Last year, this historic building was used by Dane Tumahai as a real fruit ice cream shop — an endeavour so successful that the landlords asked Tumahai to set up a permanent cafe in the space. With little experience operating an eatery, Tumahai handed the opportunity to his partner Jacqui and her daughter Georgia Perillo. The mother-daughter duo joined forces with Huri Rapana Neill, the owner of lauded Auckland lunch spot, Hero Sandwich house, who has bought his helpful, in-depth understanding of the hospitality industry to the venture. Together, and with support of chef Nick Ravlich (who has worked in the kitchens of some of Melbourne's top restaurants, including Stokehouse), the team has created an eatery that is welcoming and a menu that is entirely unique and utterly delicious.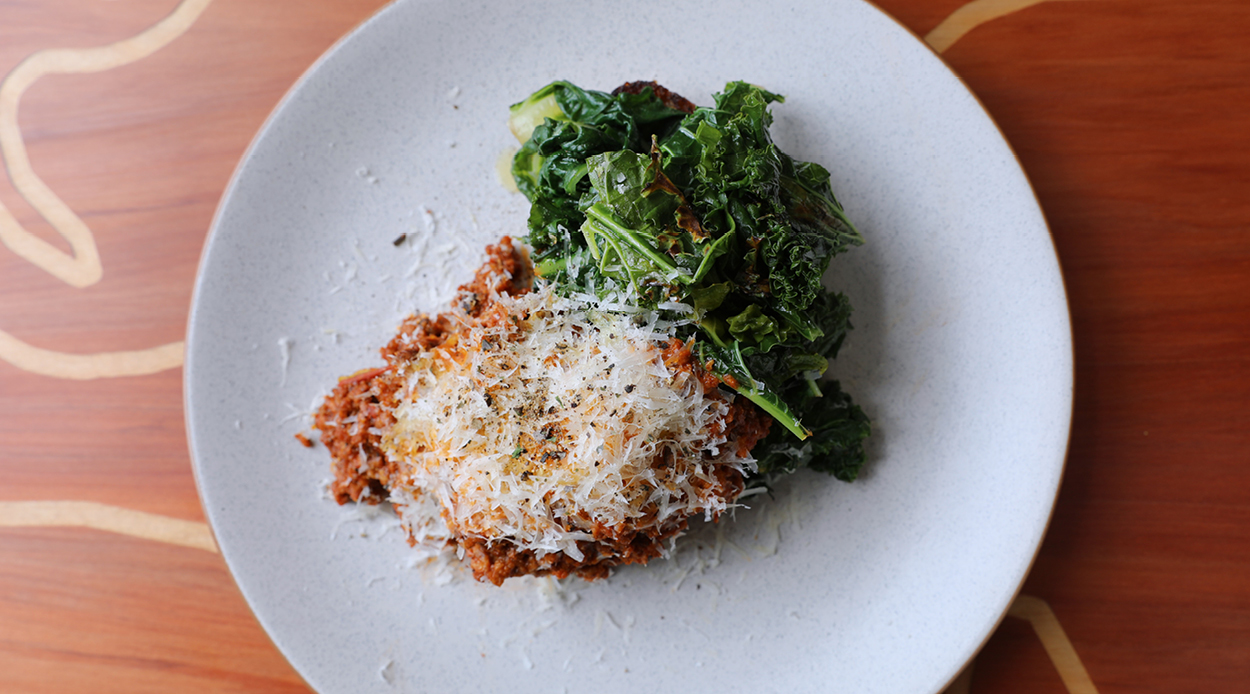 Whau Cafe's food is described as contemporary Māori kai, showcasing Māori influence and traditional Māori ingredients in every dish. One highlight was definitely the Kakato Kawakawa — fry bread crumpets served with a perfectly poached pear, drenched in burnt butter and topped with fresh whipped cream. Another favourite was the Te Ahi Kōmau which saw a slice of kumara sourdough, slathered in goat's cheese and topped with blistered vine tomatoes that burst with tangy flavour.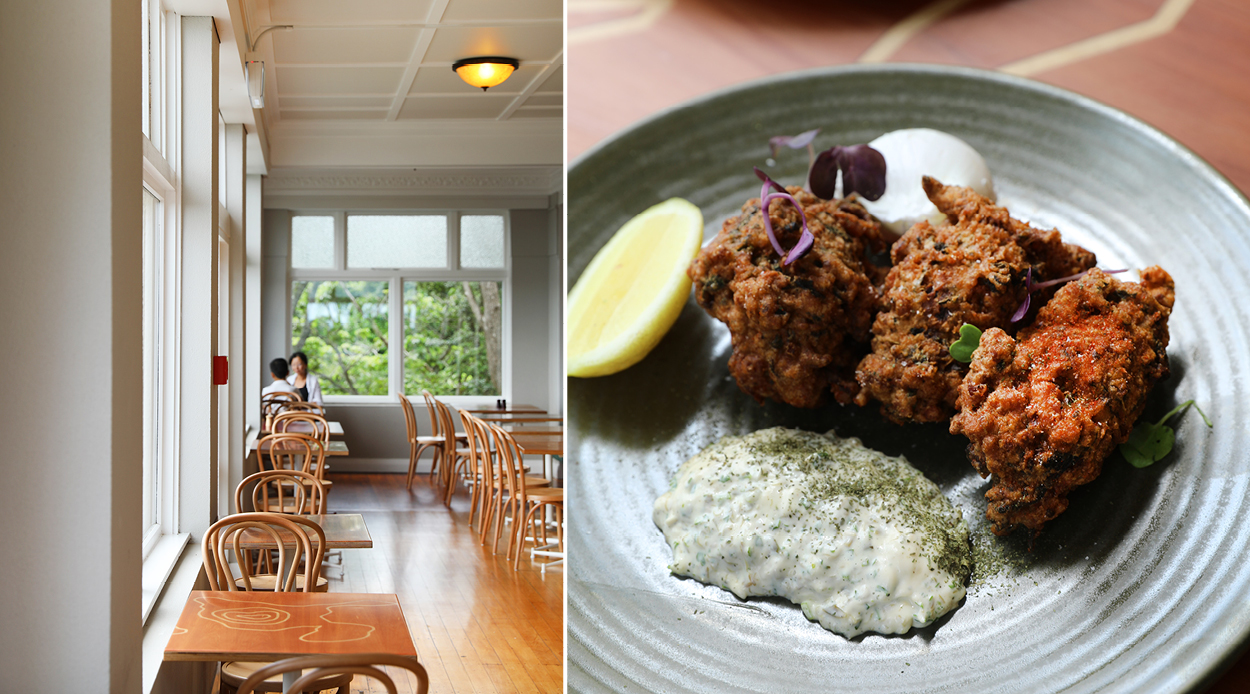 For those after something more substantial, the Mīharo might be one of the tastiest mince-on-toast dishes we have ever tried, seeing a slice of sourdough heaped with rich, saucy beef ragu and wilted greens. Elsewhere, the Kūtai Parai — Whau's rendition of classic Kiwi mussel fritters — comprises morsels that are spherical, rather than flat, which not only allows for them to have crispy golden exteriors, but sees each filled with a fluffy mixture of seafood and kamo kamo — a type of Māori squash. The whole thing is finished with a side of creamy tartare and a poached egg.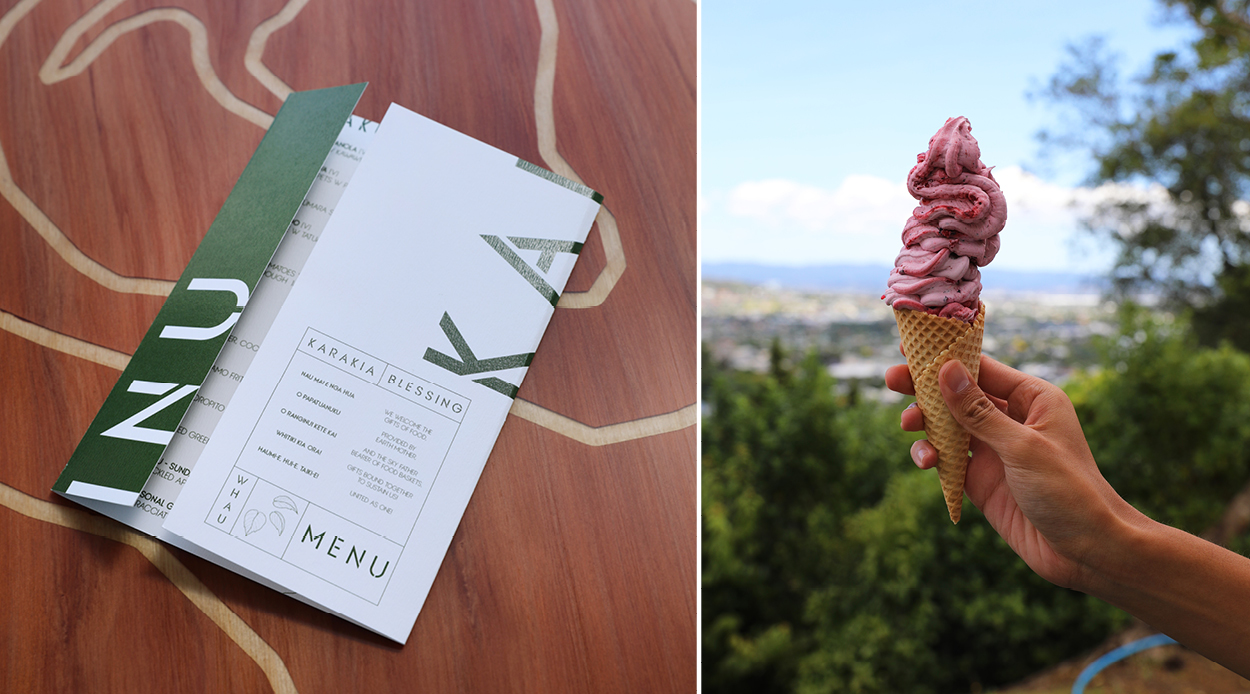 With both indoor and outdoor seating available, Whau is able to accommodate around 100 patrons and considering the prolific views it boasts from its mountainside location, is positioned to become a favourite spot, especially over the summer. We recommend ending your Whau experience by going around the corner to get a real fruit ice cream and enjoying it in the open air, or on the ride back down.

Opening hours:
7 days — 9am until 6pm

Whau Café
250 Puhi Huia Road,
Mount Eden
Image credit: Clara Jane