Utter the words 'Villa Maria' and the mouth waters at the thought of bottles of hearty red, glasses of fruity rosé, and the refreshing flavours of a crisp white. Look beyond the extensive wine menu, however, and it would seem there's more to this rustic hotspot than just the grapes. Amongst the rolling landscapes and the fruit-filled trees lies an utterly delectable array of warming, winter meals that are making this Vineyard Café our new lunchtime retreat.
While a winery's ability to platter is wholeheartedly expected — a delicious medley of cured meats and flavoursome cheeses goes hand in hand with a glass of vino —  the likelihood of scoring a wholesome lunchtime meal isn't always a definite. Yet Villa Maria presents a winter lunch game so enticing that even teetotalers will find themselves flocking over for a bite of the action. From the hearty pumpkin ravioli — served with root vegetable crisps and a hint of truffle — to the Confit leg and seared breast duo of duck, you can rest assured that this delectable selection of dishes will warm you to the bone.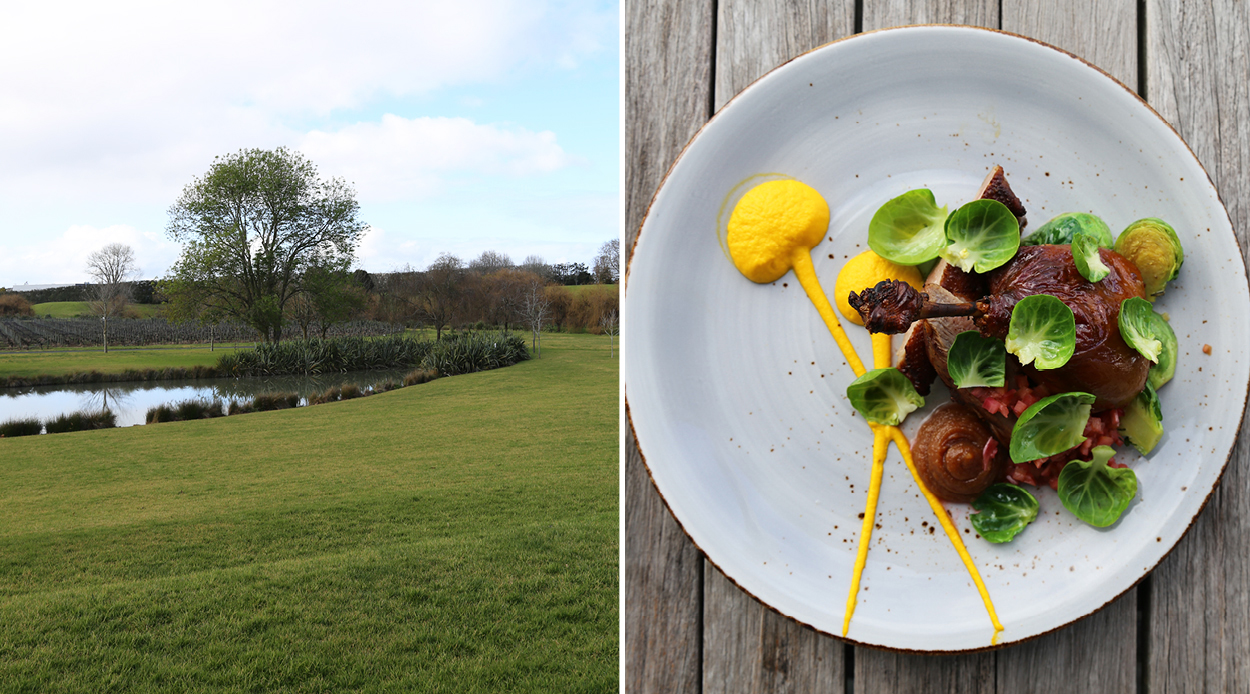 Combine this all-encompassing menu with an award-winning wine list and a satiating array of delicious sweet treats, think creamy Tiramisu and oozing chocolate fondant, and you've got yourself a Jack of all trades lunchtime getaway that will lure you away from the city without a second thought.
Villa Maria's Vineyard Café is open seven days a week, from 11:30am until 3pm. To book, click here.
Villa Maria Vineyard Café
118 Montgomerie Road
Mangere
Auckland
09 255 0660