A bustling new bar and eatery has landed in Viaduct Harbour just in time for the celebratory season, taking over what used to be Bungalow 8. Viaduct Yacht Club (VYC) has given the once-popular nightclub spot a modern and elegant reimagining, transforming it into a contemporary, black and white space with beechwood accents and a spectacular, 80-seater bar. Laidback but elevated, Viaduct Yacht Club is reminiscent of something one might expect to find in the Hamptons and is an exciting new addition to the waterfront area.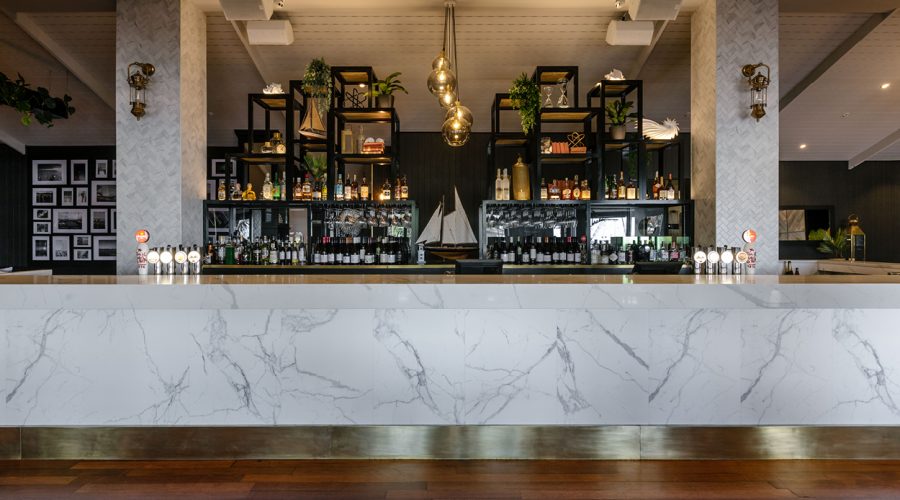 On the menu, South American flavours take centre stage with dishes like octopus salad with pickled potato and mint sitting alongside delicious Argentinian choripán chorizo. For those seeking something heartier, dishes like the lamb rump with mint jelly and the black ink spaghetti with Cloudy Bay clams and octopus ragout are the way to go. Here, the seafood dishes really shine — each a tasty reflection of the covetable Viaduct Harbour location. And if you're after something sweet, the tiramisu is up there as one of the best in town.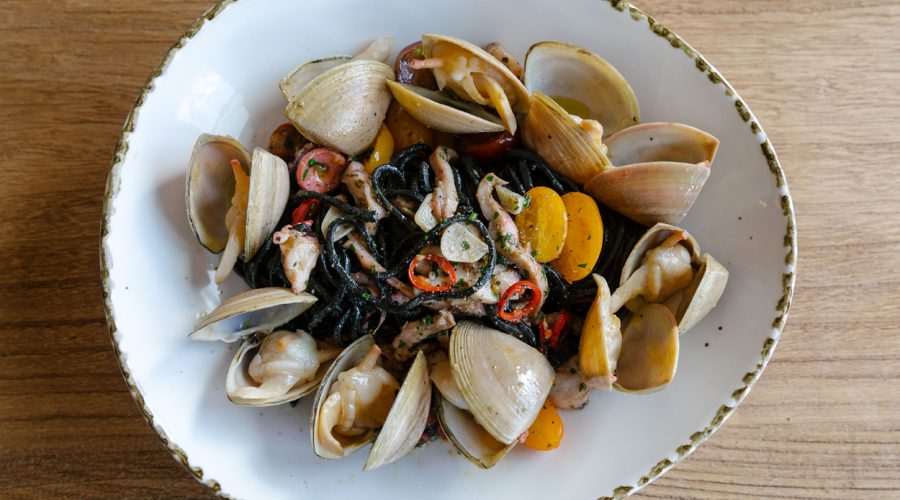 But a visit to VYC would be incomplete without trying at least one of its many creative cocktails. The Drake's Demise, for instance, comprises a heavenly mixture of smoky gunpowder rum, sweet pandan, aromatic coconut, sour guava and refreshing notes of citrus and pineapple. Otherwise, the VYC Espresso Martini takes the classic drink up a notch, with the addition of buttered Cognac and indulgent Oreo crumb.

Viaduct Yacht Club is open now and will remain so from Wednesdays to Sundays, midday until late. Although the long bar seats 80, the whole place can comfortably accommodate 200, so you can expect an environment humming with activity. The menu will change according to seasonal availability, so we recommend getting down there as soon as possible to ensure you get a taste of that octopus ragout (it's seriously delicious). But setting aside all its other attributes, VYC is the perfect place to make the most of the bustling Viaduct Harbour this summer — and that's reason enough to get us down there STAT.
Opening hours:
Wednesday — Sunday: 12pm until late

Viaduct Yacht Club
Cnr Market Place & Customs Street West,
Auckland