Bars may not be open for patrons currently, but we can still benefit from the expertise of some of Auckland's top mixologists while at home. Luckily for us, four of our favourite Viaduct Harbour venues have each shared a recipe for a scrumptious cocktail, perfect for impressing our bubbles and taking the edge off.
Drop the Beet by Soul Bar and Bistro
Ingredients:
45ml tequila
15ml port
15ml ginger syrup
5ml beetroot juice
15ml pineapple juice
30ml lime juice
tsp raspberry jam
Method:
1. Combine tequila, port, ginger syrup, beetroot juice, pineapple juice, lime juice, raspberry jam in a cocktail shaker.
2. Add ice and shake hard.
3. Strain into rocks glass over large ice cube.
N.B. To substitute for port, combine equal parts red wine and white sugar and reduce on the stove by half. Allow this to cool completely before using.
N.B. To make ginger syrup, peel and roughly chop 200g ginger. Muddle in a small saucepan, add 500g white sugar, 500ml water, and stir until sugar has dissolved. Put on medium heat for 10 minutes and allow to cool before straining out the solids. Will keep for one week, refrigerated.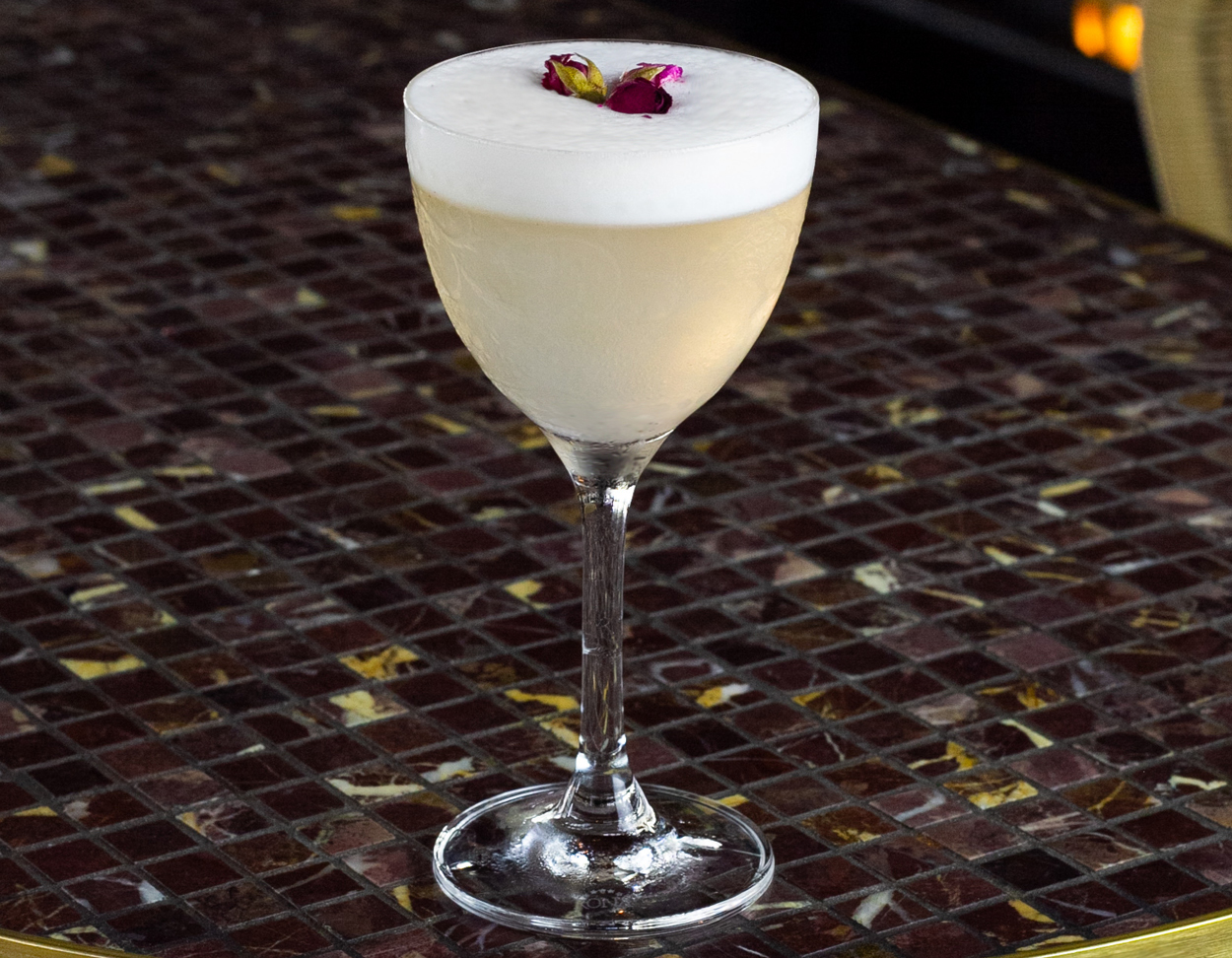 Jammin' Quarantini by Rooftop at QT
Ingredients:
2 parts gin
1.5 parts jam, any flavour you have at home
1 part fresh citrus
1 part egg white
Method:
Shake hard with ice and strain into a cocktail glass.
N.B. "Parts" are an easy way to measure if you don't have a measuring device at home. For example, use a shot glass!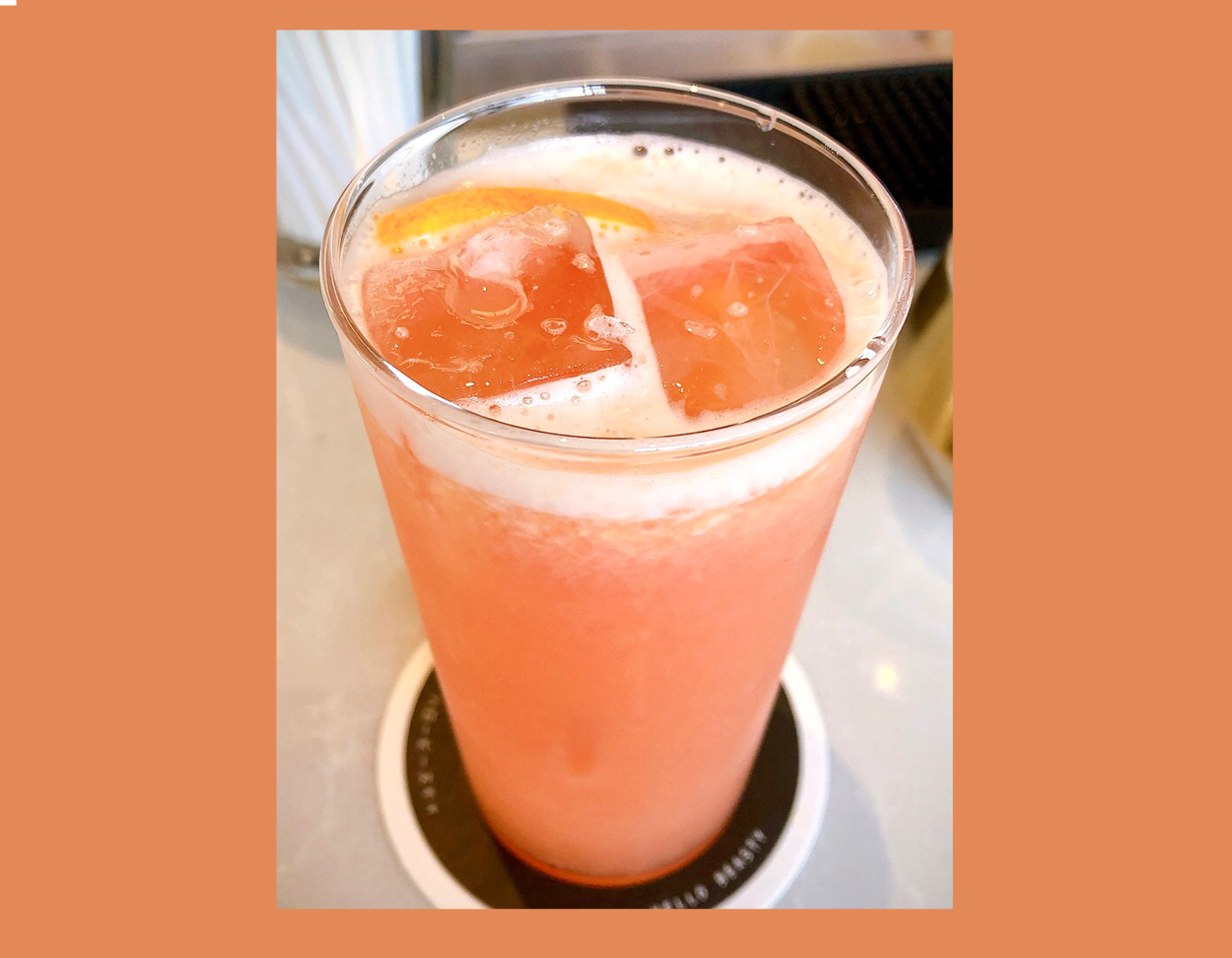 Yuzu Spumoni by Hello Beasty
Ingredients:
30ml Campari
60ml Orange Juice
40-50ml East Imperial Yuzu Tonic to finish
Method:
1. Stack your favourite highball glass with ice — note, this is not a huge drink, so dial up the ingredients according to your glassware.
2. Shake together the Campari and juice with ice — it'll go lovely and foamy.
3. Strain over ice, then top with the yuzu tonic and give it a quick stir.
4. Garnish with a slice of orange, put your feet up (again) and enjoy.
To make a classic Japanese Spumoni: use traditional tonic and swap the OJ for grapefruit juice.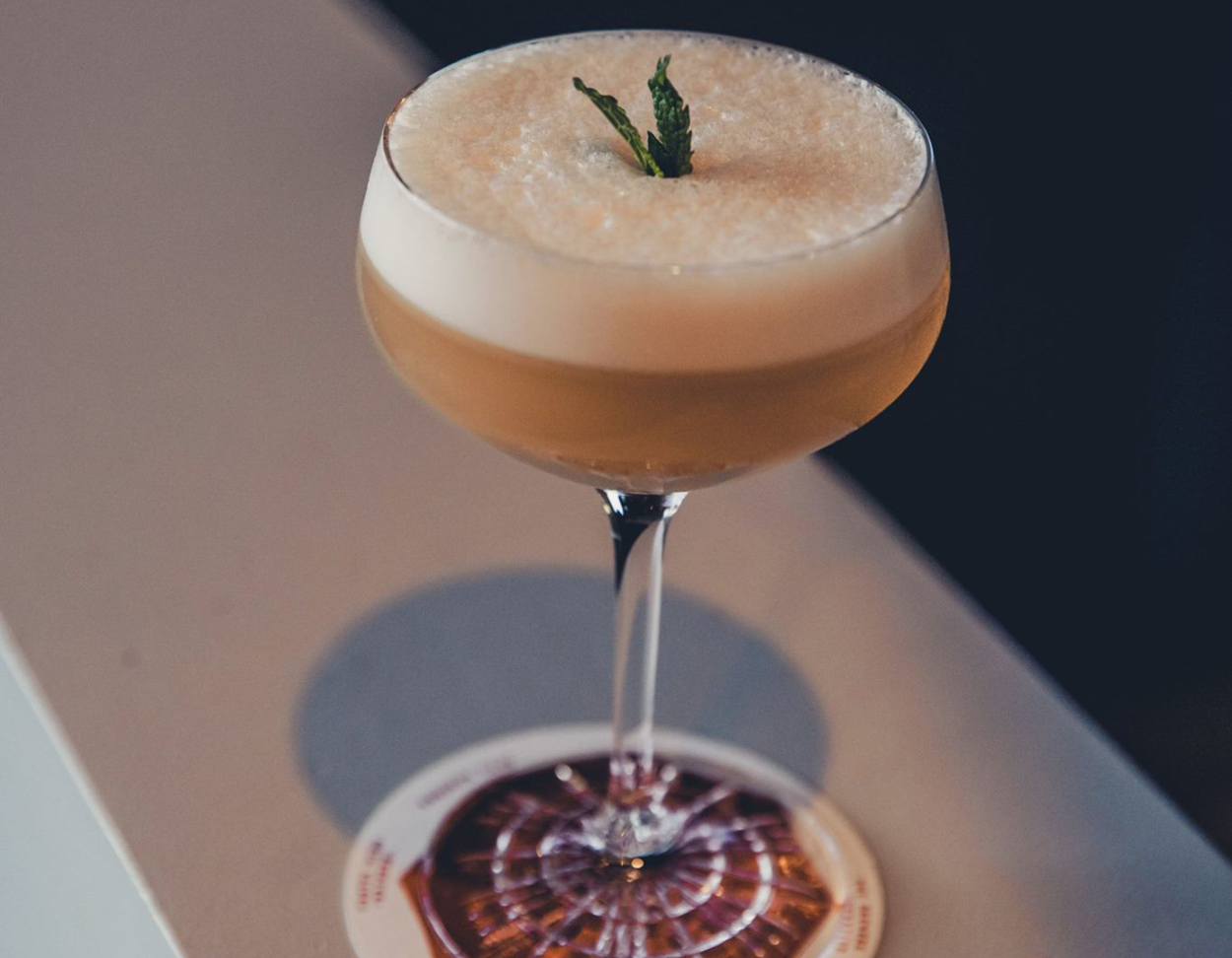 Staying Ahead by Parasol & Swing
Ingredients:
60ml quality Scotch (or whatever whisky you have)
20ml fresh lemon juice
20ml of your shrub (see below)
2 dashes of bitters (optional)
1 egg white (optional)
Shrub:
1 part fruit
1 part white sugar
1 part apple cider vinegar
Method:
1. Add all ingredients to a shaker and shake vigorously.
2. If you are adding the egg white, first shake the liquids to emulsify the whites.
3. Then, add your ice to the shaker, shake it very hard for 10-15 seconds and pour the contents into a rocks glass.
Bartender's notes:
To make the shrub, combine equal parts fruit, white sugar and apple cider vinegar in a pot. Heat until the sugar dissolves, then strain and chill. Parasol & Swing owner Jason Rosen made his from a combination of guava jelly, maple syrup and apple cider vinegar. You can substitute the fruit element for berries, jams, apple sauce or any type of fruit you prefer. The cocktail will also work with a liqueur or even just a fruit syrup.