These days, it's not unusual for at least one person in a dining-out duo or group to have some kind of dietary requirement. From vegan to keto, gluten free or dairy-free, the trick is finding dishes that manage to bridge the Venn diagram of catering to these demands while still being delicious for everyone — especially given the overwhelming trend for sharing plates. If you yourself are vegan, or are not but your dining partner is, these dishes are sure to satisfy everyone at the table.
Teriyaki tofu from Ebisu
Delectable cubes of teriyaki tofu sit atop black miso jam, garnished with zucchini carrot julienne, cherry tomatoes and white truffle oil for a fresh yet delectably umami dish.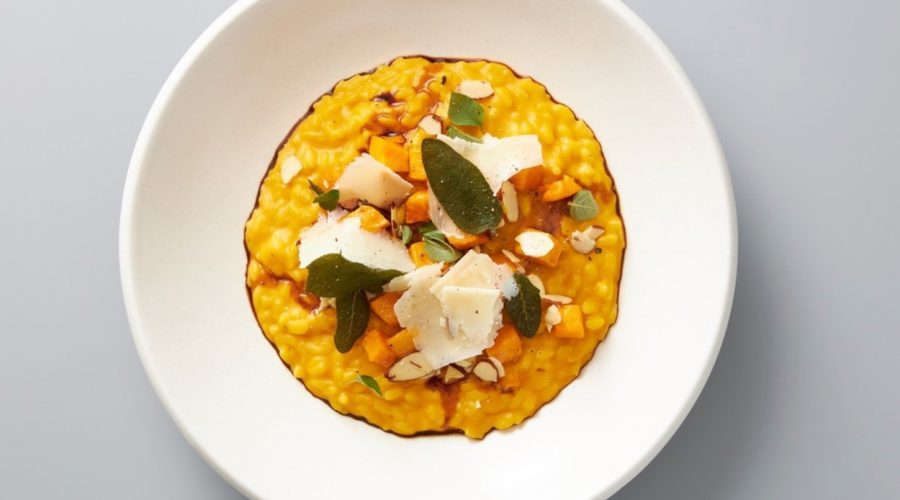 Butternut squash risotto from Non Solo Pizza
Sometimes only a nourishing risotto will do. This one is delicious, garnished with almonds, oregano, balsamic and truffle oil — order without the cheese on top and it's instantly vegan.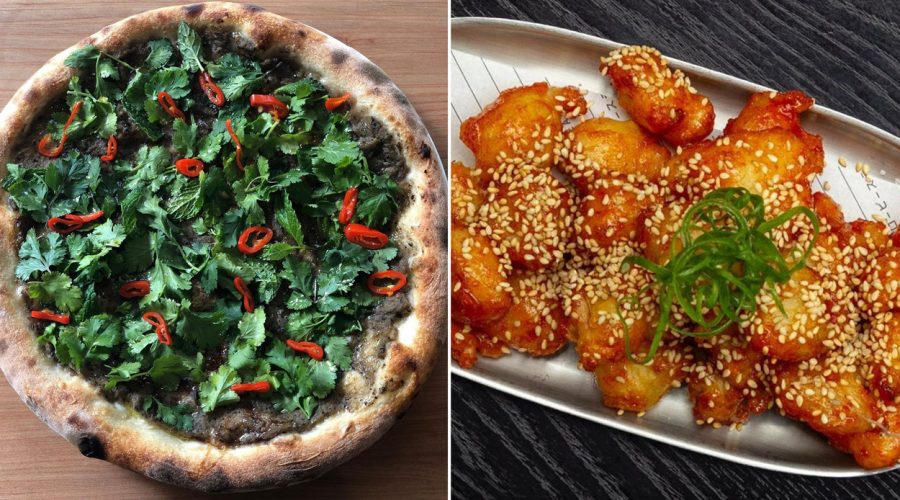 Aubergine, pickled chilli, mint and coriander pizza from Clay
No need to sacrifice pizza — K' Road wine bar Clay's version forgoes dairy products and instead has a slightly smoky, puréed aubergine base, topped with plenty of fresh, fragrant coriander and mint, pickled chilli and lashings of extra virgin olive oil.
Korean fried cauliflower from Hello Beasty
Addictive from the get-go, these cauliflower bites are slathered in a spicy gochujang glaze and topped with toasted sesame seeds — the perfect accompaniment to Hello Beasty's other vegan dishes like the heirloom tomatoes with whipped tofu and yuzu dressing.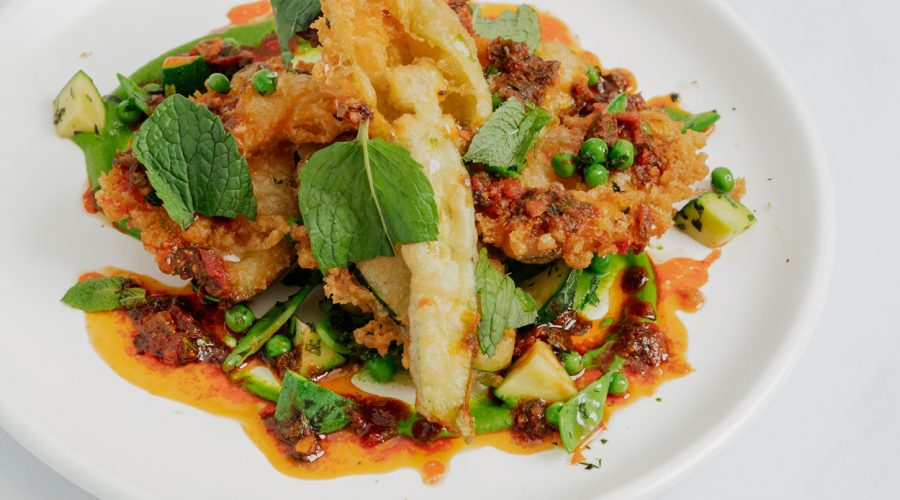 Tempura zucchini flowers from Soul Bar & Bistro
This zucchini flower dish is a colourful and textural vegan option, light yet full of flavour. It is served with poached greens and a paprika salsa verde, garnished with mint and extra virgin olive oil.