Three and a half years ago, The Twelfth Hour Distillery was created at the midnight hour — after many nights working well into the morning — in search of the most fresh and tantalising botanicals. You can taste this commitment in the internationally-minded, small-batch distilled gin made with makrut (kaffir lime) right here in New Zealand.
Twelfth Hour Distillery's Dry Gin is the masterpiece of friends Andrew Shannon, Pawat Lamwilai and Angela Tsang. With their own palates leaning towards fragrant, spicy flavours, it took 22 iterations to find the perfect composition that balances all its intricacies. As such, an initial, atmospheric hit of makrut on the tongue and nose leads to a dry finish, with a clean, crisp aroma. Unlike many gins, the sense of flavour lingers for longer.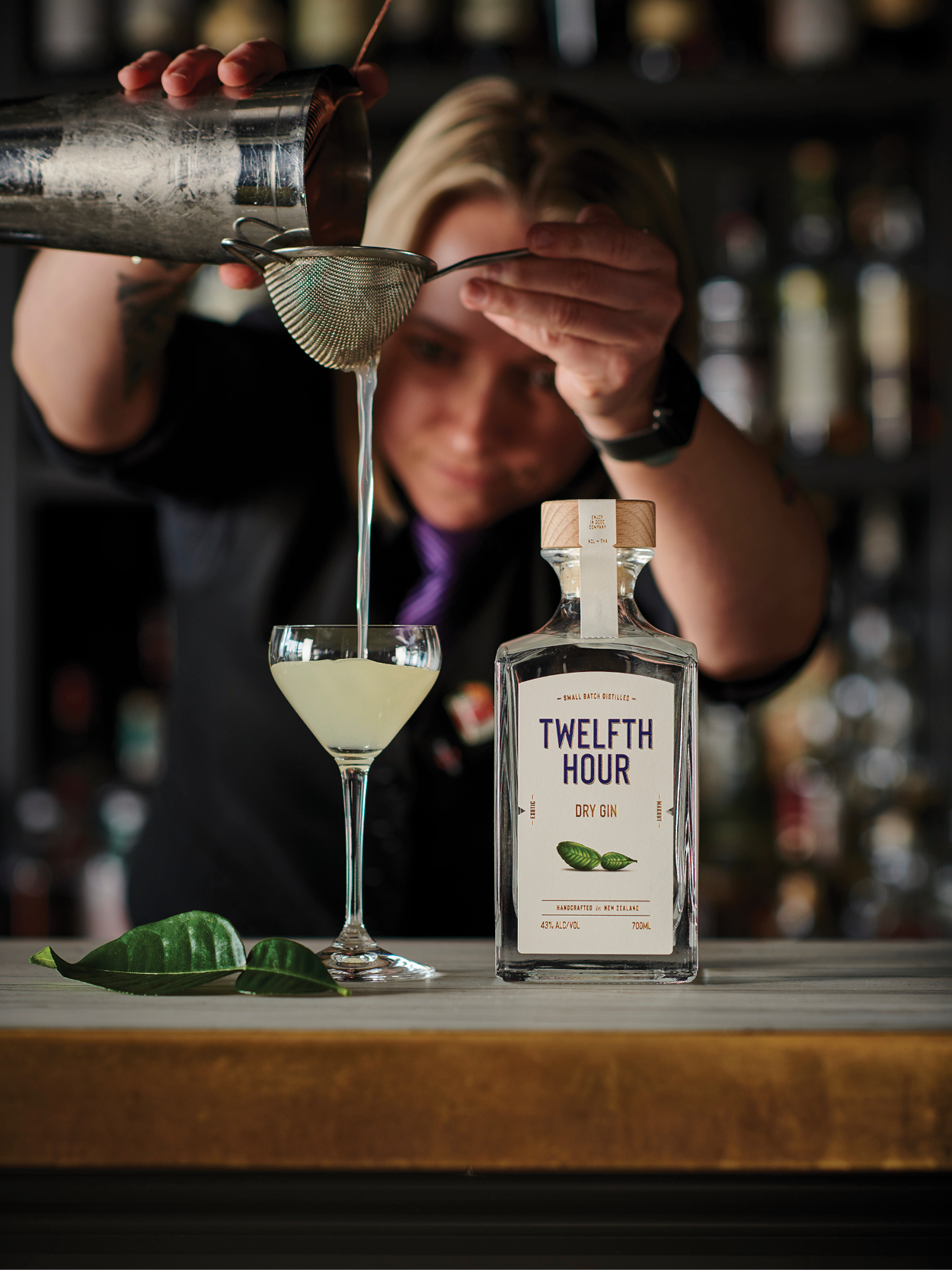 The makrut is a very personal connection for the friends, a nod to Master Distiller Lamwilai's Thai heritage, nurtured and grown in his mother's own garden in Auckland. It's complemented by a bouquet of other botanical oils, including juniper, coriander seeds, lemon and orange.
A punchy gin that's perfect for summer, we recommend pairing the Dry Gin with your favourite tonic (such as Fever-Tree) and then add a bruised kaffir lime leaf to enhance the lead botanical. If you don't have a tree on hand, you could also garnish your drink with a ribbon of cucumber for a refreshing G&T twist — or go for a gimlet cocktail, which makes the most of the kaffir lime factor.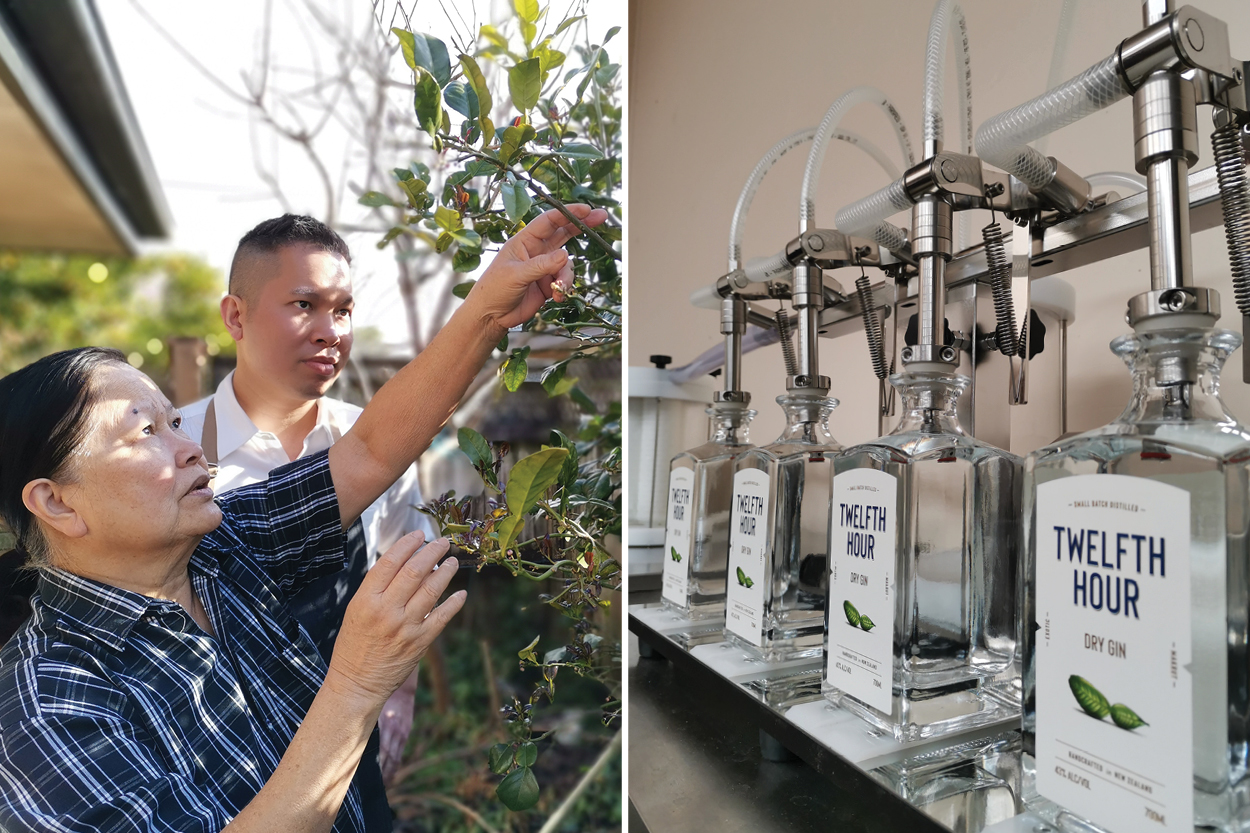 Whichever way you pour it, the most distinctive factor of Twelfth Hour Distillery's Dry Gin — and what has it on everyone's lips — is that it's non-chill filtered. This means all the botanical oils — and their flavour — have been retained in the distilling process for a bold, full-mouth flavour. When ice, tonic, or other non-alcoholic liquids are added to a glass, the dissolvability of the oils decreases. This causes an alluring cloudiness to surface in the drink, making it a smooth gin to drink neat, and something a little different when you clink.
Boutique bottling for the Twelfth Hour Distillery began in October 2020 — with a limited 140 bottles per batch encased in a sophisticated design by the friends. In the space of six months, the rare Dry Gin won three silver medals at three different (and demanding) competitions — the Australian Gin Awards, the New Zealand Spirit Awards and the Juniper Awards — which kept the team up celebrating (rather than working) this time.
As if you needed another reason to try the Twelfth Hour Distillery Dry Gin, that's something to surely raise a glass to.