If you were to ask us to define The General Restaurant, innovative and other-worldly are the first words that come to mind. Formerly known as Wine Chambers, owner, Anjali Balwal, manager, Ledio Voda and executive chef, Jacopo Crosti have taken the reigns and are providing something entirely new for the Auckland dining scene.
From the moment you enter The General, you're immersed into a space of grandeur from the high ceilings, Greek-like columns and crisp white cloths draped over each table. However, regalness is not translated to exclusivity as The General is a restaurant that is open for all occasions and people, welcoming the everyday man on their lunch break as well as giving access to one of two private dining rooms for those that seek more privacy. During lunch hours, The General serves a two-course menu, a more casual approach but also a teaser for its three-to-five course dinner tasting menu — where the magic truly happens.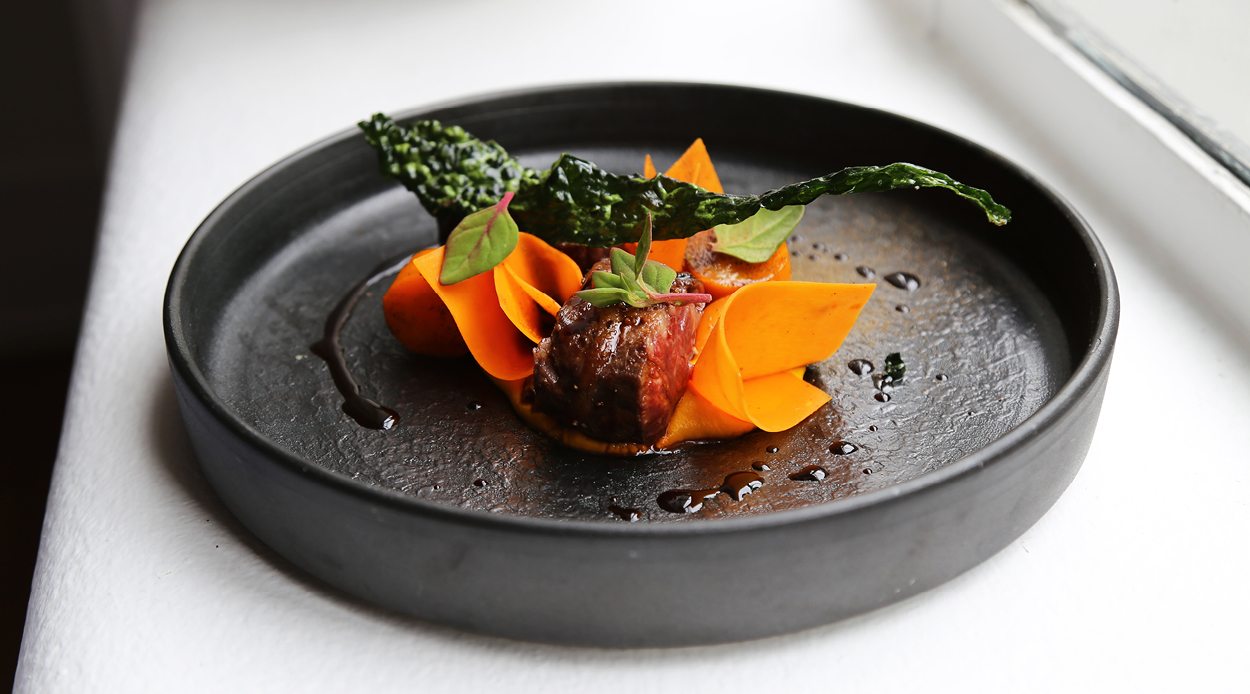 With previous experience in fine-dining kitchens such as The Grove and Beirut, Crosti has accumulated great knowledge and skill for creating an experience through food. Inspired by the quality of locally sourced New Zealand produce, Crosti has married this with his Italian roots and complexifies traditional dishes. He takes control of every stage of his dishes from designing the ceramics, presentation and flavours.
The degustation begins with snacks brought out of a box, handmade from New Zealand native Rimu wood including moss foraged by Crosti himself. The snacks include creations we have never come across, such as a pea sponge and sago wafer. The buckwheat and cheese doughnut is drawn from the traditional Italian fried bread — a common street food but with a New Zealand spin — with NZ lamb prosciutto garnished on top. Crosti goes the extra mile in terms of presentation in order to give his diners a memorable experience, pouring an aromatic herbal rosemary, thyme and star anise tea over the dried ice covered by moss — resulting in a smoke effect.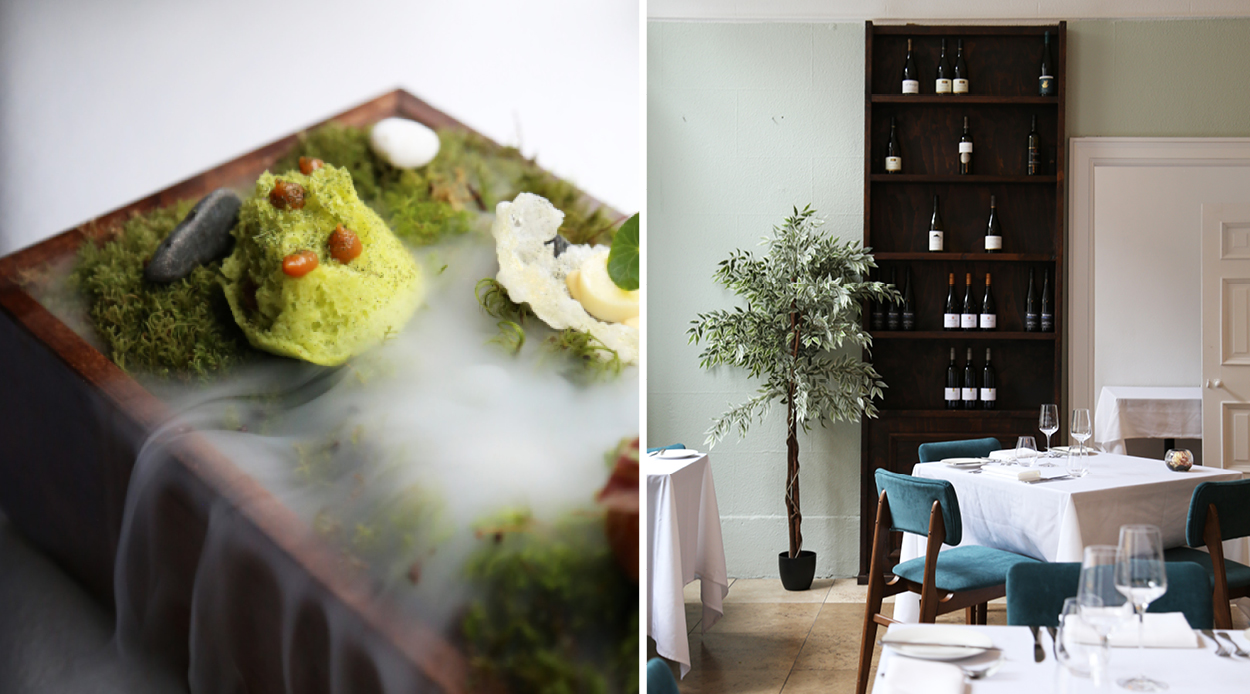 From first glance, what looks like a traditional carbonara proves to be anything but. From the moment you take your first bite, the crunch from the cold swede takes the place of the traditional pasta, swede which is placed on top of a pool of pecorino custard and sprinkled with cured egg yolk, bonito flakes and herbs. The usual pancetta is replaced with flavourful pork cheek, renowned for its uniquely lean yet tender texture. The wagyu hangar steak is another dish that showcases the beauty and versatility of New Zealand's produce, switched out in this case, for carrot. The plate is lined with burnt carrot, deeply caramelised puree with chopped carrots which have been cooked in coffee beans for a slightly bitter flavour. Delicate final touches to the juicy steak are sheets of carrot to add freshness, crunch and make the dish come full circle.
Voda is currently building a wine list to pair with Crosti's creative dishes and — given that the restaurant been in the hospitality industry for 13 years and ran the floors of numerous restaurants such as Baduzzi and Ostro — you can rest assured that the wine list is in good hands. The General Restaurant will challenge your tastebuds and create a dining experience that leaves a long-standing impression, it's truly a one of a kind.
Opening Hours:
Monday — Friday, 11:30am until 2:30pm & 5:30pm until 9:30pm
Saturday, 5:30pm until 9:30pm
Closed Sunday
The General Restaurant
33 Shortland St, Auckland
+64 9-309 8191