They're the dishes that keep us coming back and with good reason; whether they've been on a menu for decades or are fresh additions, these restaurants serve up what we want to be eating now – and what you should eat this weekend.
Grass-fed Beef Steak Tartare from Jervois Steak House
A classic combination of raw yolk, minced onion, hot sauce and mustard makes this beef tartare utterly delicious, especially when transported hand-to-mouth on crunchy house-made crisps.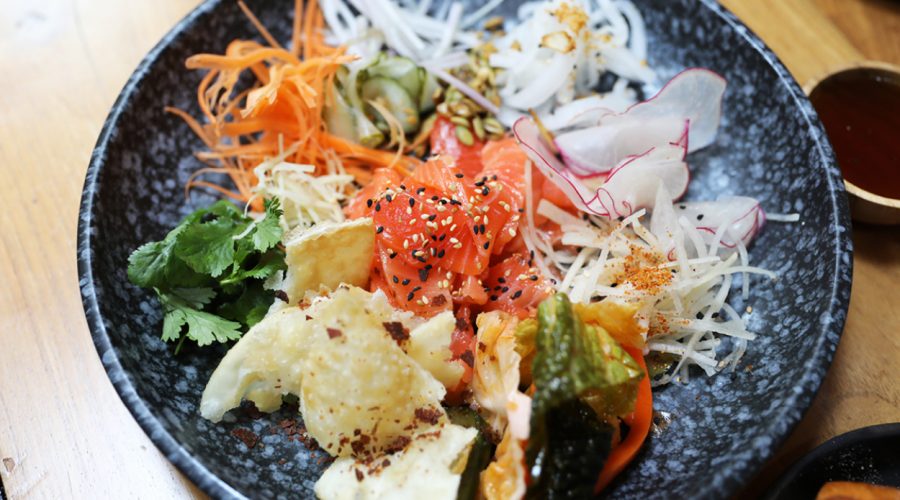 Kombu-Cured Salmon Salad from Golden Nest at Woodpecker Hill
For something fresh, look no further than Golden Nest at Woodpecker Hill's kombu-cured salmon salad. A crowd favourite brought over from The Blue Breeze Inn and tweaked for this new venture, this version incorporates pumpkin seeds rather than peanuts, and house-made pickles for extra zing.
Chilli Cheese Dog from Good Dog Bad Dog
When only a hot dog will do, this chilli cheese dog is the pick of the pack with a traditional frankfurter sausage topped with house-made chilli mix and cheese with chives.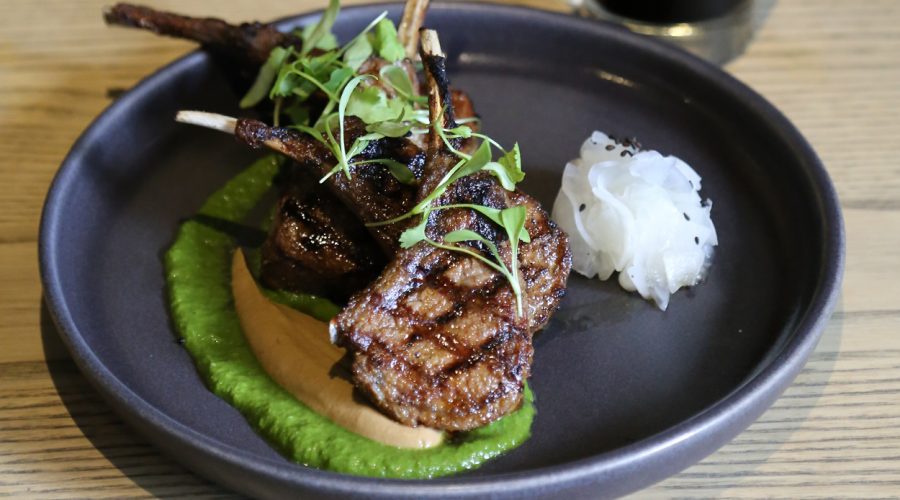 Lamb Chuleta from Azabu
Thanks to a dusting of cumin, ginger, garlic and shichimi (a common Japanese seasoning known as seven spice), these tender lamb cutlets are beautifully aromatic and served on a bed of smoky aubergine and coriander purée.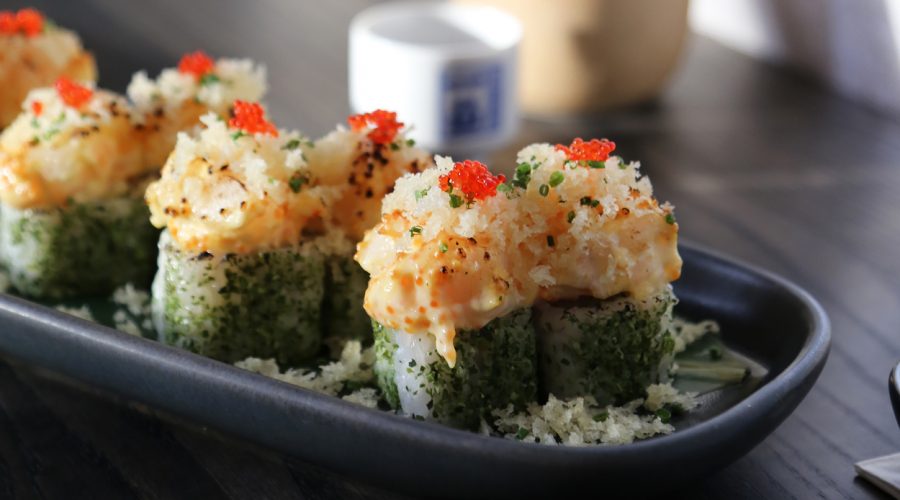 Ebi Mayo Roll from Ebisu
Texture and flavour meet in absolute harmony with this dish of compressed rockmelon and black tiger prawn with avocado, red tobiko (fish roe), mayonnaise and chives, topped with a crunchy sprinkle of tempura.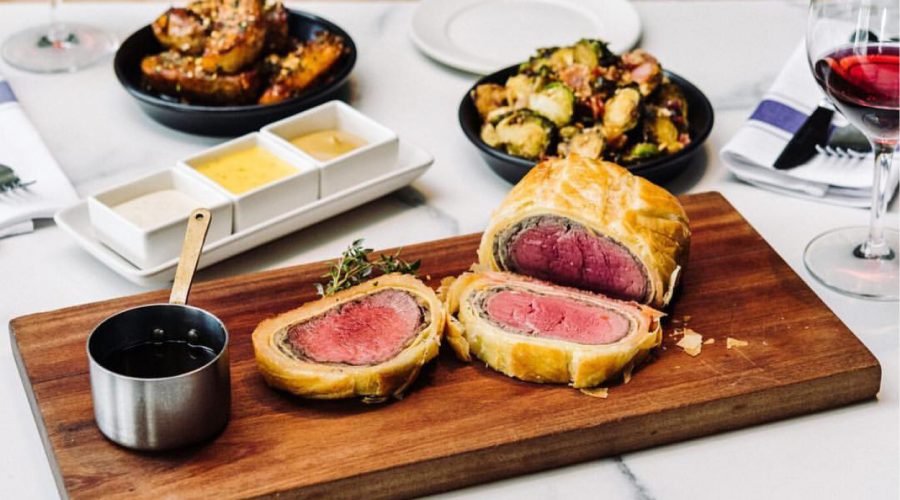 Beef Wellington from Ostro
Ostro's Beef Wellington is a thing of beauty, served to share with a field mushroom duxelle, fine herb crepe, confit garlic and Kōkihi — also known as NZ spinach.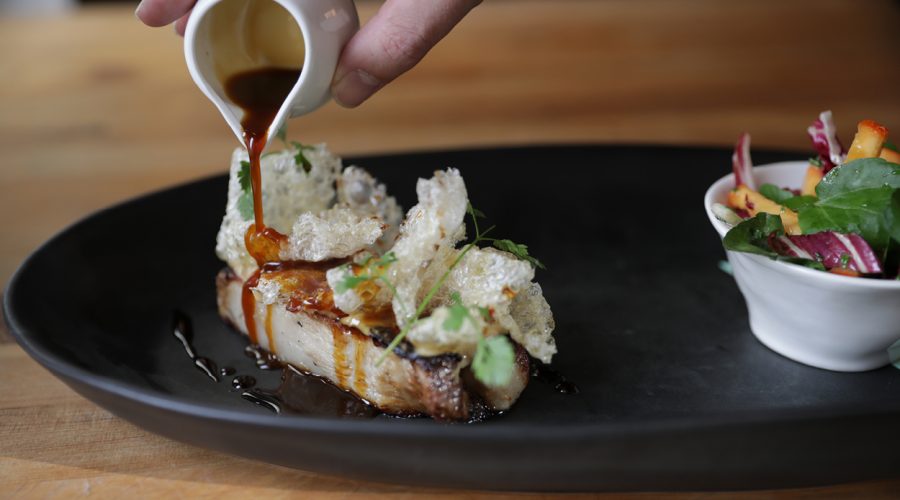 Pig Face from Culprit
Culprit's famous pig face is a mainstay on the restaurant's menu, with regular updates. The latest iteration sees the Freedom Farms, Southern Alps braised pork jowl paired with black garlic, topped with puffed crackling accompanied by a persimmon, radicchio salad.
Fried Calamari from Andiamo
No meal at Andiamo is complete without the establishment's famous fried calamari. A drizzle of chorizo oil, the 'bagna cauda' dipping sauce and a squeeze of lemon takes this dish to the next level.
Lobster Roll from Lobster & Tap
Perfection in a buttery brioche bun, Lobster & Tap's lobster roll takes wild-caught lobster and mixes it with creamy mayo, herbs and spices for a simply gobble-worthy bite.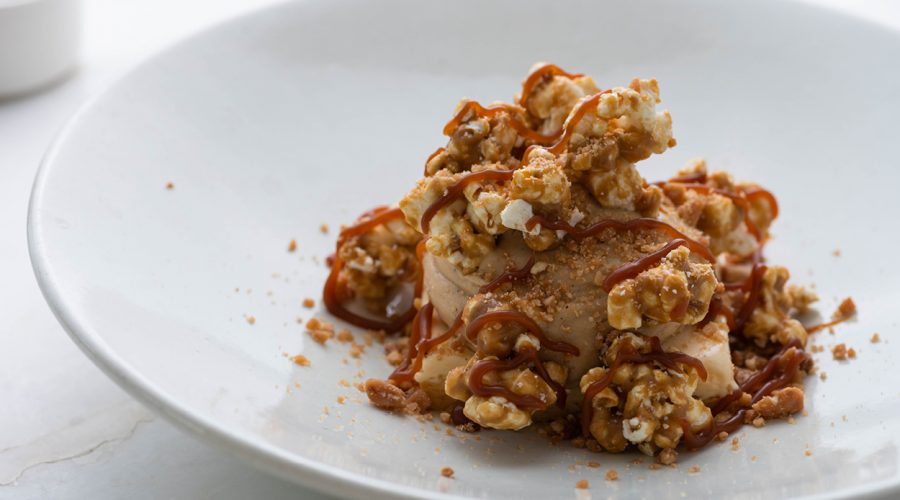 Caramel Semifreddo from Euro
Leave room for dessert with this sweet course from the geniuses at Euro – a divine creation of caramel semifreddo, peanut butter mousse, peanut brittle and popcorn.