As we look forward to a long weekend, albeit still in lockdown, we're mixing things up with a cocktail menu that will oblige all of our drinking-age bubble members. Each recipe serves one, but can be amplified for more fun.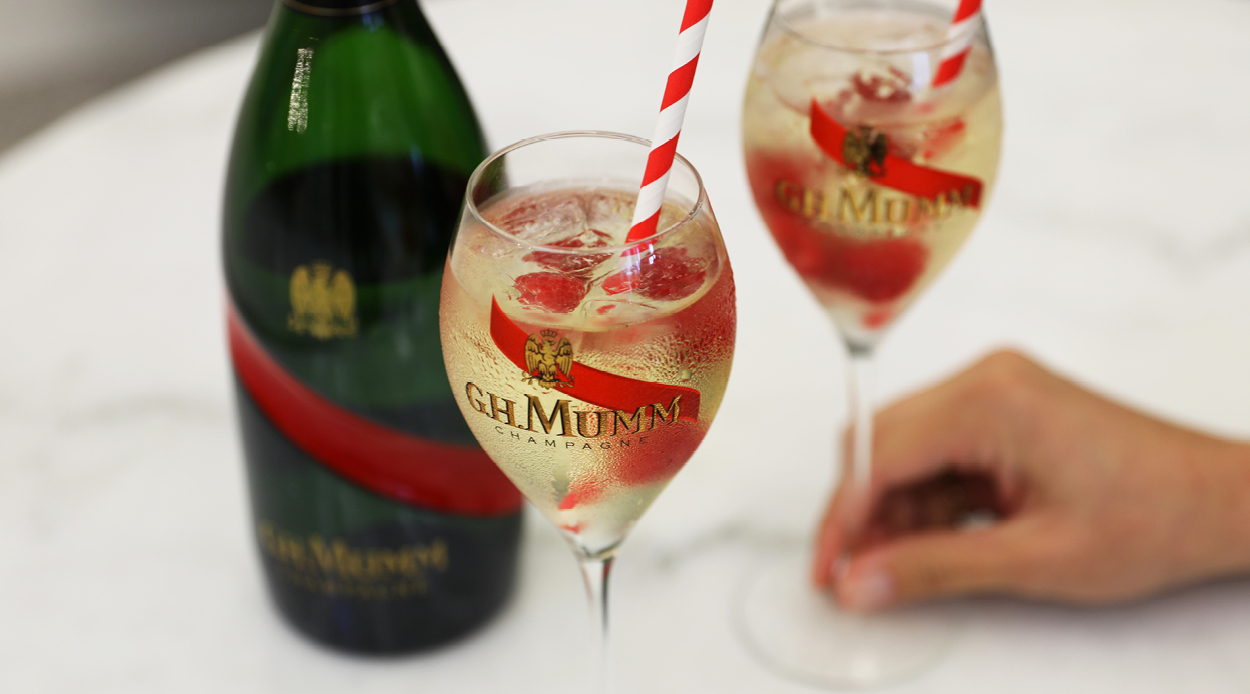 For the Eternal Optimist: Champagne Cocktail
With refreshingly zesty citrus top notes and sweet undertones, this effortless cocktail is effervescent from start to finish — much like those who will be sipping it.
Ingredients:
60mL Mumm Grand Cordon, or Champagne of your choice
30mL Lillet Blanc
10mL Sugar syrup
Raspberries
Method:
Simply add the ingredients into a balloon glass and fill with ice.
Recipe note: Try and stick to fresh berries instead of frozen, so the nectar mashes into the beverage. Also, refrain from overloading the balloon glass with ice.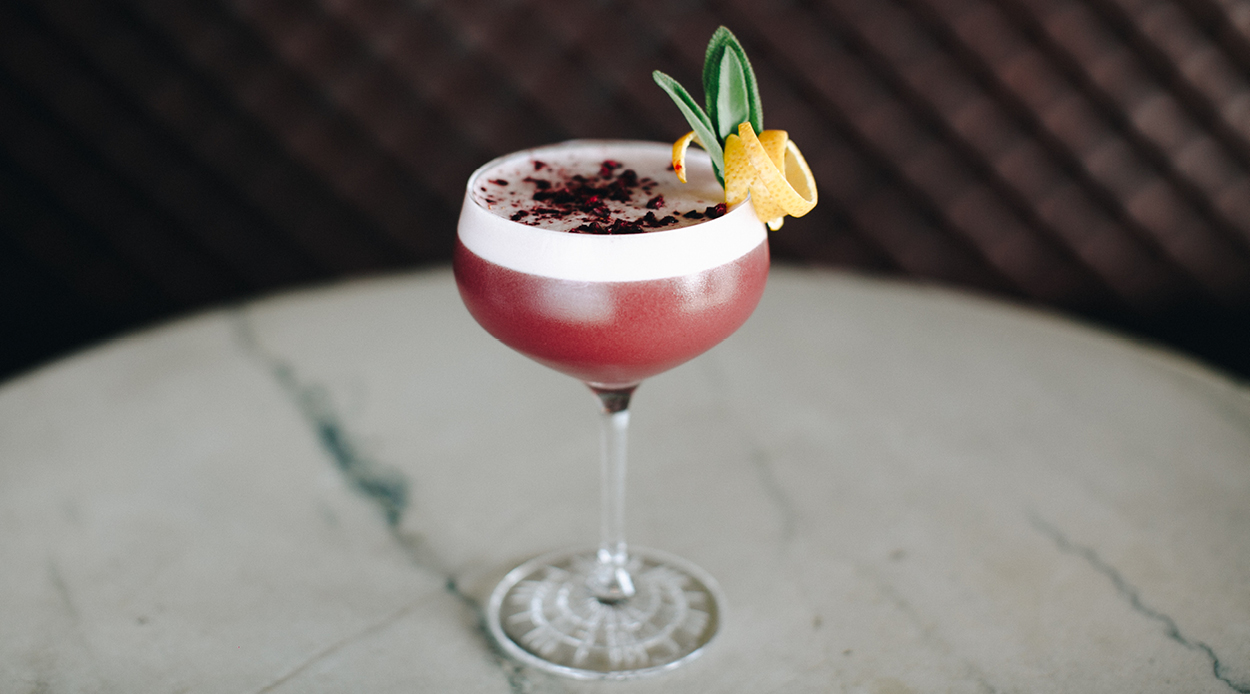 For the Old Soul: Coley & Punch's The Wisdom of Sage
For those who like to pass on sage advice, pass them this refreshing cocktail — it's wise beyond its years with a botanical bite.
Ingredients:
20ml fresh grapefruit juice
20ml fresh lime juice
15ml blackberry liqueur
1 heaped bar spoon of blackberry jam
15 fresh sage leaves
1 egg white
5ml Laphroaig 10, or single malt Scotch whiskey of your choice
60ml Lighthouse gin, or another botanical bottle of your choice
Method:
1. Add all ingredients to shaker and dry shake to emulsify the egg. Add ice and shake vigorously.
2. Double strain into a chilled cocktail glass.
3. Finish with grapefruit zest, 2 fresh sage leaves and freeze-dried blackberries.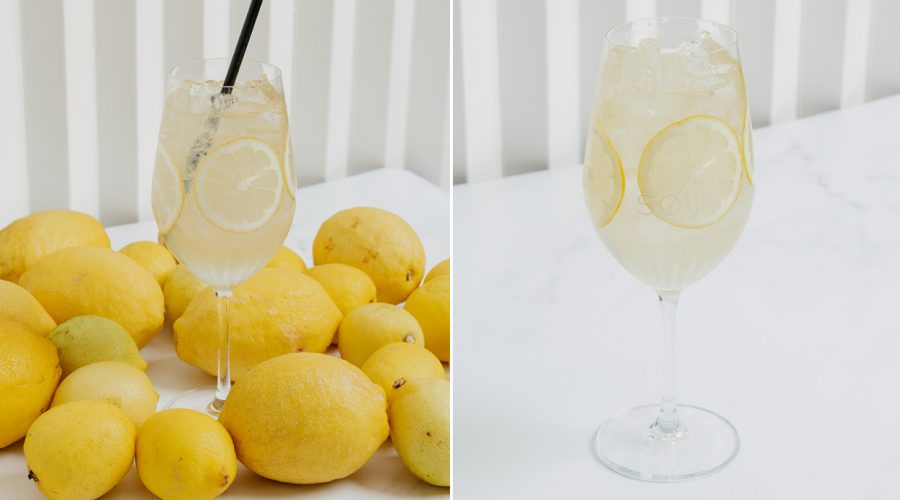 For the Long Lost Traveller: Soul Bar & Bistro's Spritz 36
If one, or some, of your drinking bubble buddies has itchy feet, satiate their desire to wander the world with a limoncello spritz that will transport their tastebuds to the Italian coast.

Ingredients:
45ml limoncello
60ml San Pellegrino Limonata
90ml Deutz Prestige, or cuvée of your choice
4 lemon wheels to line the interior of wine glass
Method:
1. Line the interior of wine glass with four thinly sliced lemons.
2. Fill the glass with ice and add 45ml limoncello, 60ml San Pellegrino Limonata, and 90ml Deutz Prestige.
3. Mix through with straw and enjoy.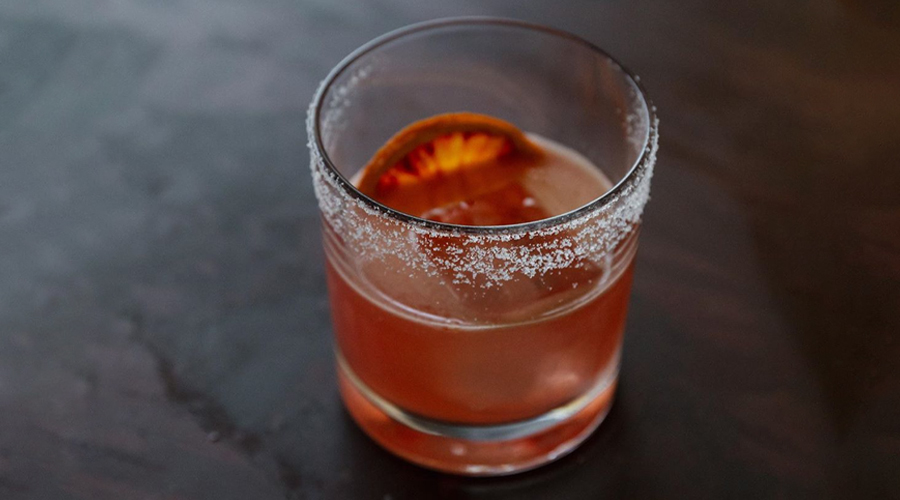 For the Sharp Conversationalist: Lilian's Orange & Chilli Margarita Recipe
Spicing up a classic margarita with fresh red chilli will keep tongues wagging. Pour freely for an especially entertaining catch-up with another bubble outdoors.
Ingredients:
Small amount of fresh red chilli to taste, chopped
5ml agave syrup
45ml tequila (Lilian recommends using El Jimador Reposado)
15ml Cointreau
20ml fresh orange juice
25ml fresh lime juice
Orange slice to garnish

Method:
1. In a cocktail shaker, muddle the red chilli in the bottom with the agave syrup.
2. Add the tequila, Cointreau, orange juice and lime juice to the shaker.
3. Shake vigorously and double strain over ice (preferably a large cube or sphere) into a short rocks glass with a salt rim.
4. Garnish with a slice of orange.