There are few places we won't venture for delicious, authentic Asian food — whether it be to the depths of a niche food market, or in this case, to Auckland's southernmost suburb, to uncover a hidden gem. From its delicious-looking dumplings to its stellar reviews, SuMei is the tasty new Asian-fusion restaurant that has taken up residence in Pukekohe, and while we've been told that locals have been craving something of this calibre for some time, after visiting, even us city slickers had to admit that it was a destination worthy of the drive.
SuMei is the brainchild of veteran chef Eugene Hamilton and his wife, Hannah. As Pukekohe residents themselves, they've committed their culinary careers to delivering the kinds of dining experiences locally, that their neighbours have spent years driving into the city for. And after the success of their first venue, popular gastropub Franklin's Bar & Eatery (located just over the road from SuMei) the duo felt it was time to take the next step.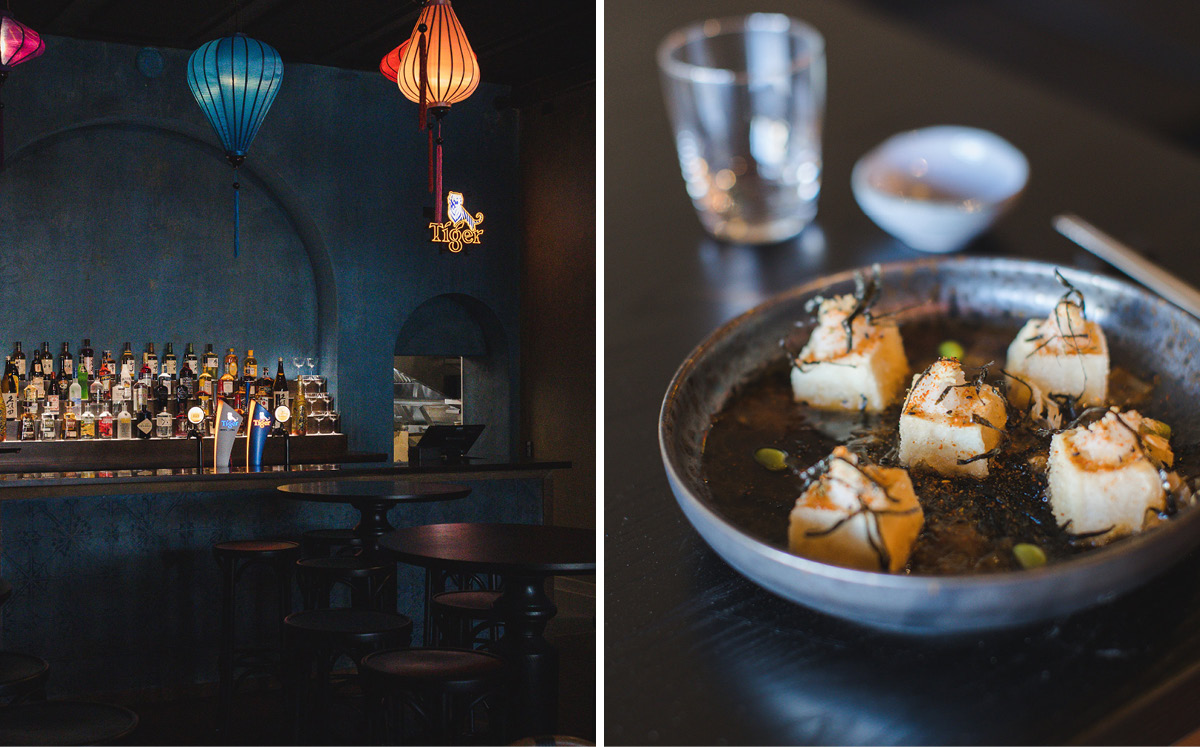 The vision behind SuMei was to create a restaurant in which the duo could bring their favourite Asian cuisines together in a way that both retained the integrity of each dish while offering something fresh. (Meaning there would be no fusion unless the plate called for it.) Hamilton pulled on his five years working in kitchens in Japan to create a menu that feels innovative and elevated, boasting a range of dishes full of rich, interesting flavours that speak to cuisines across Asia, although in a very curated way.
SuMei's dumplings are perhaps its most sought-after offering, all of which are handmade with love by two professional dumpling chefs (one even being fourth-generation). Because of their traditional background, their jaws hit the floor (we're told) when Hamilton suggested he wanted to try more elevated fillings like paua, squid ink and coriander, or duck, cherry and spinach – although the delicious results speak for themselves. And its not just in the fillings that SuMei's dumplings push the envelope. Here, gluten-free options are not only offered but encouraged (meaning there are finally dumplings suitable for celiac folk). It's a commitment that continues across the entire menu, with every dish (but one) able to be made entirely gluten-free, alongside ample delicious dairy-free and vegetarian options for all.
"People with celiac have been treated with a lot of contempt in the past," Hamilton explains. "So we pride ourselves on our ability to take on any dietary requirements; preferable or medical — it doesn't matter. It's not our job to tell people how they should eat."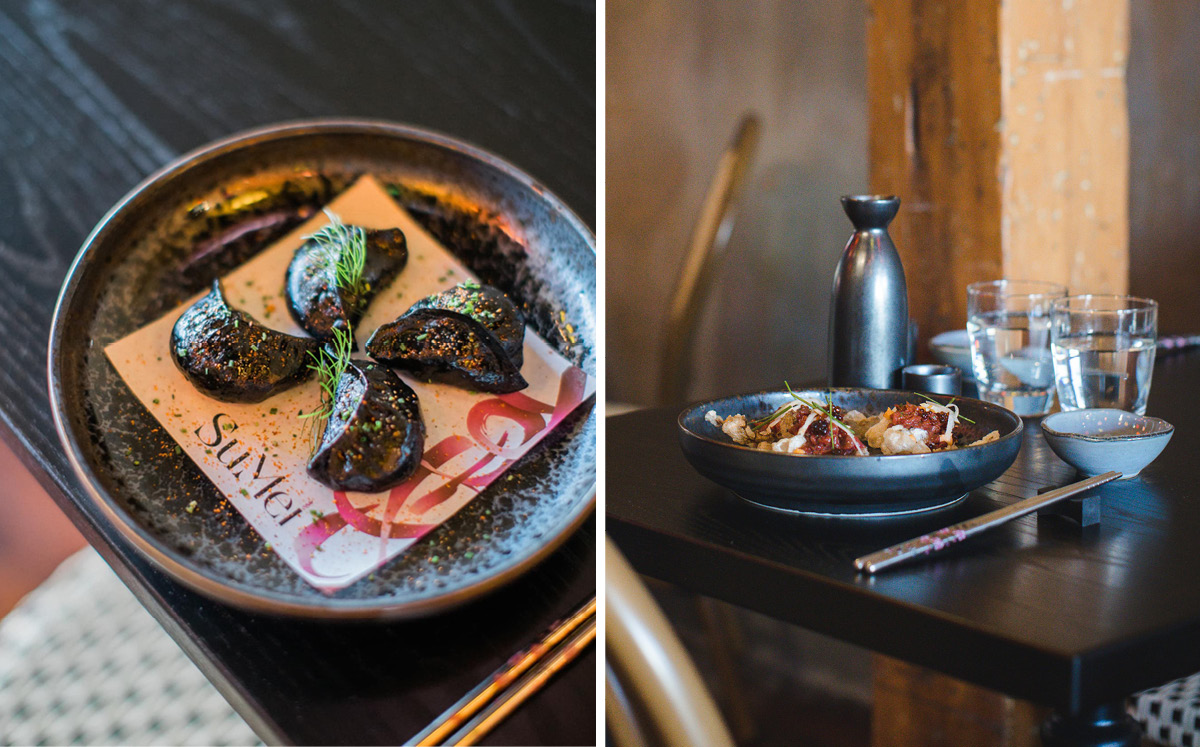 And while the food is reason enough to visit, SuMei, its drinks menu offers the perfect accompaniment. The curated and inspired list of cocktails are designed to pair beautifully with the food offering, and feature traditional Asian ingredients and premium spirits only. For those seeking something neater, SuMei also offers a list of 17 exclusive Japanese whiskies, exquisitely suggested by Hamilton's own hand. Beers like Tiger and Kingfisher are, of course, also available for those seeking something more subtle.
For a restaurant that was born from the idea of "filling voids", SuMei is a divine destination that is highly considered, right down to the French Colonial decor reminiscent of something you might expect to find in bustling Hanoi. A clear standout, SuMei is the kind of restaurant that offers a culinary experience which, in our opinion, is only made all the more enjoyable for its distance out of the city. If you haven't ventured out of the inner city and its surrounding suburbs in a while, why not head south this weekend for a delicious dumpling feast? You won't be disappointed.
Opening hours:
Wednesday — Sunday, 12pm until 10pm.
SuMei
3B West Street
Pukekohe, Auckland