Soul Bar & Bistro is a stalwart for a reason. From its Viaduct Harbour location to its iconic dishes (hello ham-off-the-bone macaroni cheese) which seem to hold evergreen appeal, Soul is certainly a safe bet. But it's actually much, much more, particularly when it announces (as it has done recently) a menu switch up — something we are very excited about, and you should be too.
Soul's new dishes, conceived by the restaurant's talented Executive Chef, Gavin Doyle, arrive just as autumn feels like it's starting to set in. And with more blustery days than blue skies on the horizon, what better time than now to indulge in some truly heart-warming, satiating and delicious food?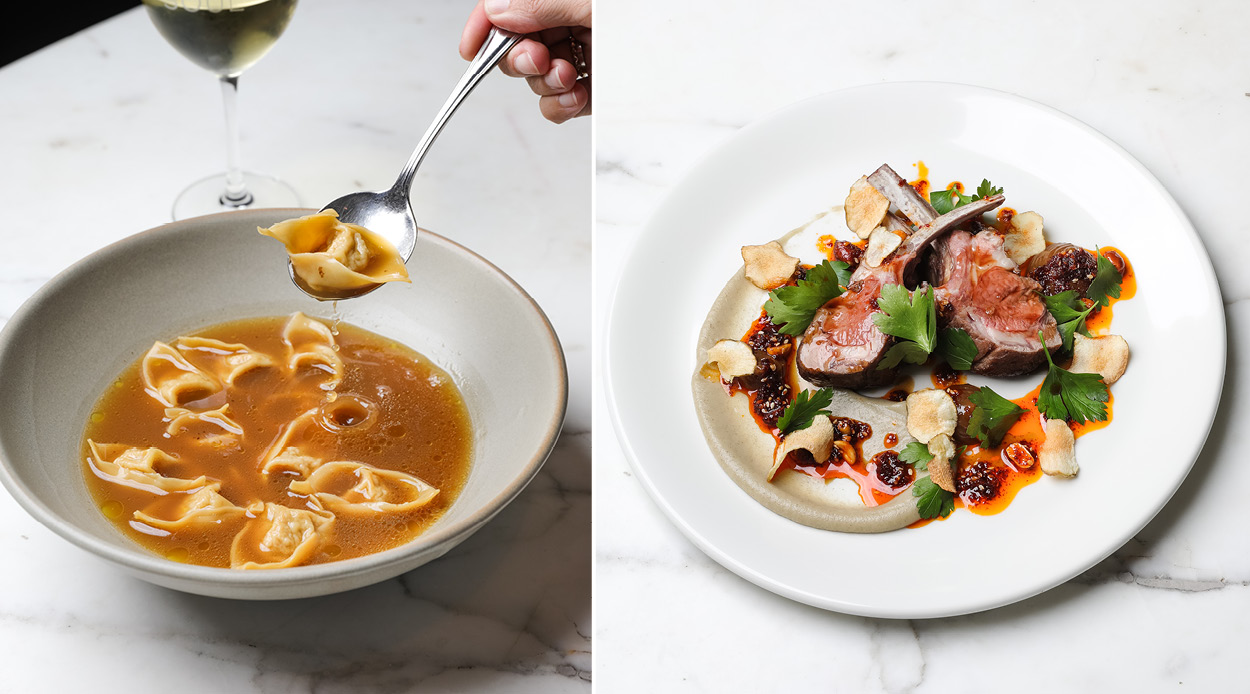 On the main menu, starter dishes like creamy burrata with pickled green walnut tapenade and sourdough and Ruakākā kingfish with citrus ponzu and finger lime, sit alongside larger dishes like duck and pumpkin tortelloni in a mouthwatering duck leg brodo with orange oil, Hawke's Bay lamb rack with Jerusalem artichoke and peanut rayu, and an opulent crayfish capellini with caviar à l'américaine.
Even the dessert and vegetarian menus have been given a good shake-up, with a number of dishes landing on the former that we cannot wait to sink our teeth into. While you'll be pleased to know that the gold leaf Snickers bar parfait has not gone anywhere, it now sits alongside a Granny Smith galette with apple butter and caramelised milk gelato, a passionfruit créme brûlée served with candied pistachio and curds, and a melt-in-your-mouth warm chocolate pudding with Frangelico and hazelnut icecream.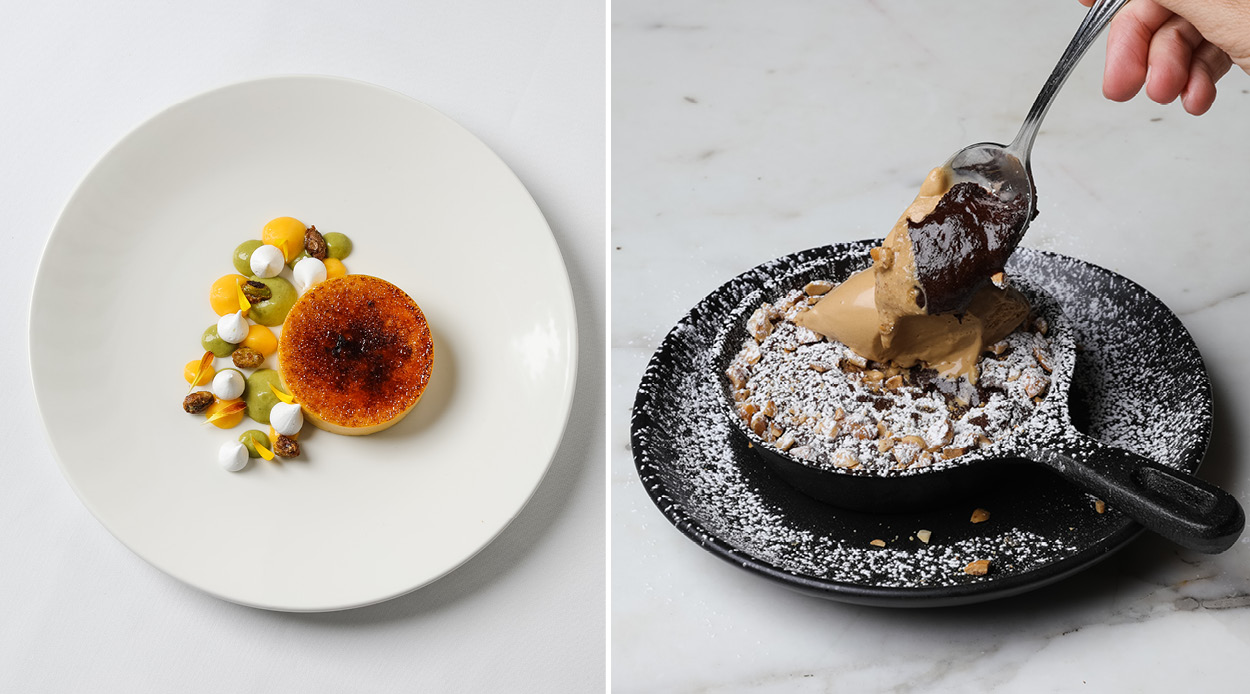 Vegetarians, prepare to delight in Soul's new risotto Bianco with Jerusalem artichoke chips, or its tempura broccolini with broccoleaf and shiitake xo. Or if you're feeling a little extra, perhaps the truffle capellini with cultured cream and parmesan will prove more up your alley.
However you choose to indulge, Soul Bar & Bistro's selection of tasty new dishes offer something for everyone and have us booking a table, stat.