There's a certain magic to stalwart restaurants, though the potion isn't straightforward. Sometimes it's the vibe that transforms your experience. Sometimes the people make the place. There are times when the food does so much more than feed you. Sometimes the magic is invisible dust that has been sprinkled before you arrived — you can't see it, but you can feel it is there.
I know I'm in a fantastic restaurant when I struggle to pinpoint the magic. It's a feeling — when all the moving parts are working well together, and it clicks. It has nothing to do with perfection, or excelling by industry standards; it doesn't even need to be mind-blowing food. It could be the right mix of chaos, charm and spice for example. Or attitude, music and family food. What about debauchery, a wonderful host and oysters? Now that sounds fun.
Magic of this kind has an addictive quality, one that people keep coming back for. The energy created by a well-oiled machine feels good — and that's what it's all about. These restaurants are the places you recommend to friends. We can count on them. They have earned their place.
Auckland is lucky to have more than two dozen stalwart restaurants that have been dishing up magic for decades — depending on where you draw the line, so I've chosen some parameters. Open at the turn of the century is one, and still operating, the other. I've tried to pinpoint the magic recipe for long-term success, and here's what I've discovered: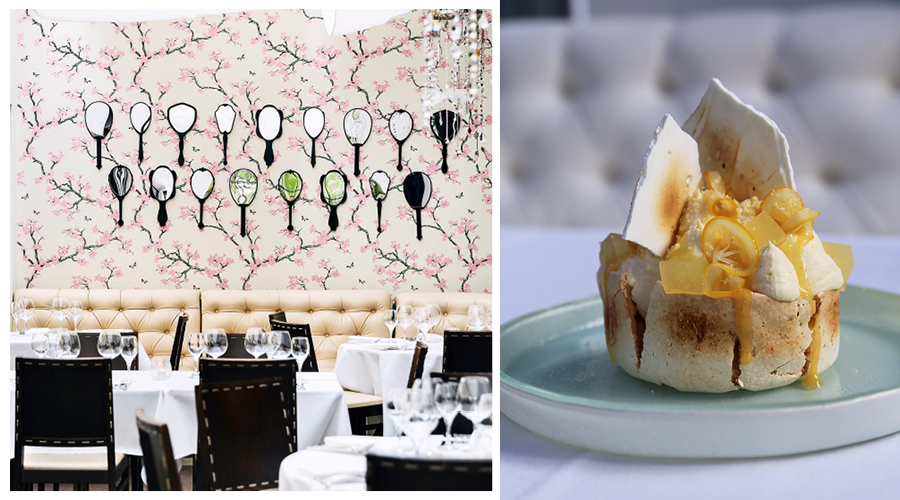 Too many cooks spoil the broth
Many of the most reviewed stalwarts have not changed hands often, or even at all. The French Café made headlines recently as Simon Wright and Creghan Molloy-Wright decided to pass the torch to Sid and Chand Sahrawat after 20 years. Cibo's full ownership is now fully vested in Jeremy Turner and his wife Christina, Jeremy having started as a restaurant manager in 1994. Prego, Antoine's, and O'Connell Street Bistro are still owned by their founders. Sails has stayed in one family and been passed down a generation. This matters, because it preserves the clarity of the original concept and prevents dilution of it.
What will you bring to the table?
Most of Auckland's stalwarts gained a strong reputation early on for their unique contribution to the restaurant scene — be it eccentric, individual or novel. It's as if they were collectively asked 'What will you bring to the table?' and they each responded something different. These are the things we love about them. Antoine's emerged onto the Auckland restaurant scene in 1972 bringing an air of exclusivity via its doorbell that customers must still ring for admittance. There are few Auckland 'must-visit restaurant' lists that don't include Antoine's.
Sails had already secured its place as the go-to seafood spot for well-heeled Aucklanders in 1988, and by 1989 Prego had emerged as Auckland's answer to the perfect brasserie — on its way, no doubt, to becoming one of the great places to take your child, your mother or your grandmother for lunch. Cibo was rustling feathers with its whimsical food and raunchy rock music in 1993, and shortly afterwards we fell in love with their scallop, pavlova and West Coast Whitebait with ginger, soy and lime signatures. SPQR earned its reputation as a hot spot for night owls by 1994 as the whos-who swigged martinis and balanced on bar stools into the small hours. Auckland is today known for many things, and SPQR is one of them.
O'Connell St Bistro has been a knockout restaurant since Chris Upton and Amanda opened the doors in 1997 — the first in Auckland to use 'bistro' as its descriptor. The restaurant was created in the theme of a contemporary European backstreet haunt and that's exactly how it felt when I savoured every mouthful of my pappardelle with braised rabbit and walnut watercress pesto. The French Café's reputation for 'over and above' service stems back to at least 1998 when then-owner Connie Clarkson dashed home to retrieve a bottle of Stonecroft Syrah from her home cellar for a customer when the restaurant was out of stock.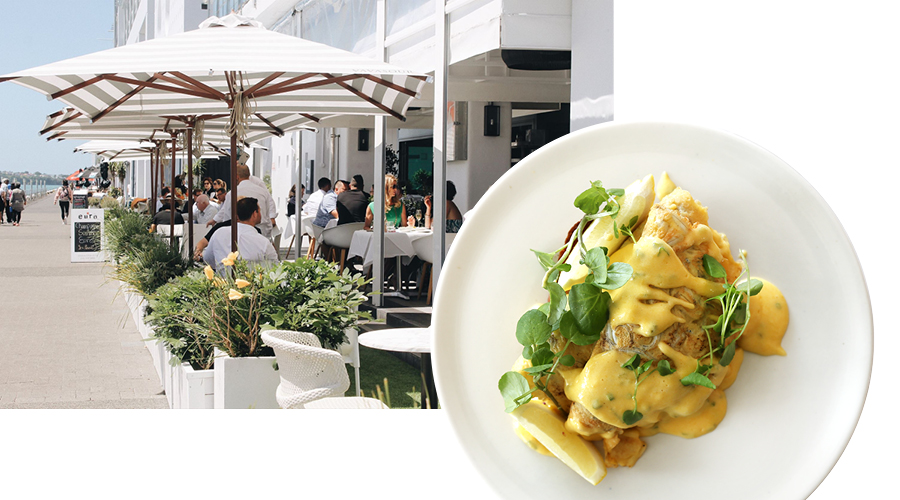 1999 was the year of Euro's wood-fired rotisserie, pizza oven and grill. I can only imagine the number of back-of-the-napkin plans for world domination that have been hatched at Euro over a roast chicken with that mash and peanut slaw. So there we have it — exclusivity, exceptional service, a brasserie, a seafood restaurant, fine dining with attitude, an inner-city bistro, and a rotisserie. Auckland's culinary table was almost complete, just in time for the millennium.
To thine own self be true.
You know you're doing something right when a raving review written in the eighties or nineties could have been written last week. Restaurants that have remained true to their core are admirable, and it's important to note that this is the more difficult path. The restaurant industry is a notoriously tough gig — one that is impressionable when it comes to food trends, suffers in difficult economic times, and can so easily give in to compromise when the numbers don't add up.
To survive the storm, restaurants must constantly lift their game to avoid the perception that they're falling. They must remain laser-focused on who they are, whilst adapting their interiors, uniforms and service style to 'the now'. The most reviewed restaurants are the ones that continue to be the best at being themselves. As a young waitress, I idolised the service team at The French Café. They have led the charge for their style and consistent standards for my entire lifetime, and kept the pace with culinary flare, but not fuss, since at least 1999 when Wright and Molloy-Wright took over.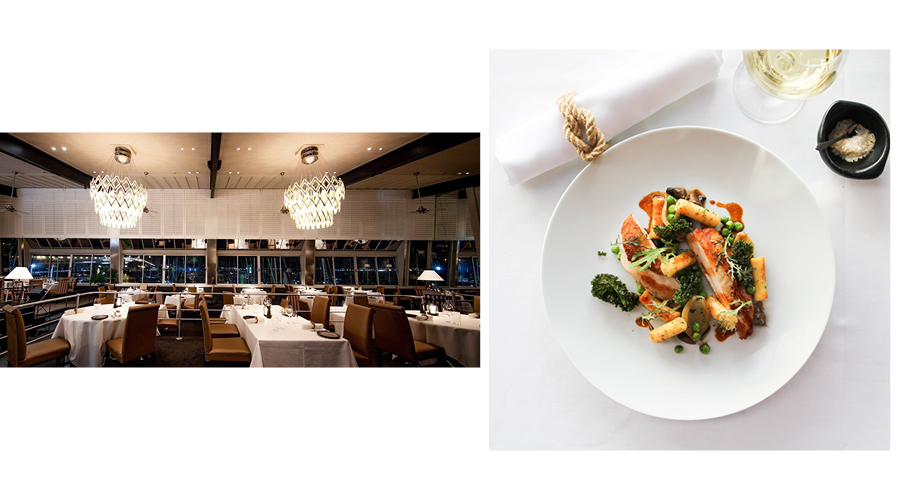 I have early childhood memories of the underside of the restaurant tables at Prego. The beloved Auckland 'go-to' had earned stalwart status well ahead of its Ponsonby neighbourhood by 1999 for its ability to simultaneously deliver on the food, wine, service, fun and buzz that keeps us going back again, and again (and again) today. In 1992, Sails was already crammed full of 'suits' quaffing chardonnay and seafood lunches overlooking the harbour. Being a first-time caller this evening was a seafood extravaganza and an absolute pleasure — the chardonnay was exceptional too.
A certain je ne sais quoi!
These restaurants are still going strong because they have a little something extra. For some it's the characters that are embedded in their fabric — Tony Astle of Antoine's is notoriously foul-mouthed and witty. Jeremy Turner of Cibo has a wicked sense of humour. NayNay at SPQR has been flamboyantly entertaining us all for more than a decade. Brandon makes a good night a great one at Prego.
Sometimes it's the secrets that we think no one else knows — the linguine side dish at Prego (essential), the chicken and leek pie on the nostalgia menu at Antoine's (yum), the way the staff's behaviour travels with the mood at Cibo (naughty), the 'Pre-Theatre' menu at O'Connell St Bistro (available for lunch too), and who you might spot street-side at SPQR (everyone).
The ability to work harder than the rest separates the stalwarts from their fair-weathered counterparts. Bourdain famously said, "if anything is good for pounding humility into you permanently, it's the restaurant business". When I asked Chris Upton why he thinks O'Connell Street is still so successful he said that its success "can be attributed to consistency. There is no secret to this — just hard work." Jeremy Turner said that Kate Fay (head chef, Cibo) "is a true star, her skill and work ethic is second to none, only a few could match."
Passion propels them ahead of the rest too. When you're in the company of hospitality folk that really love their work, it's contagious and cool, and it makes you wish you worked there too. If you're to be this good, for this long — passion is a prerequisite. Staff are on the right kind of high; addicted to the endless pursuit of getting all the moving parts just right, making a difference to their diners' day, or treating all our senses. At Cibo, they speak of a sixth sense, and they're 'on it all day every day.'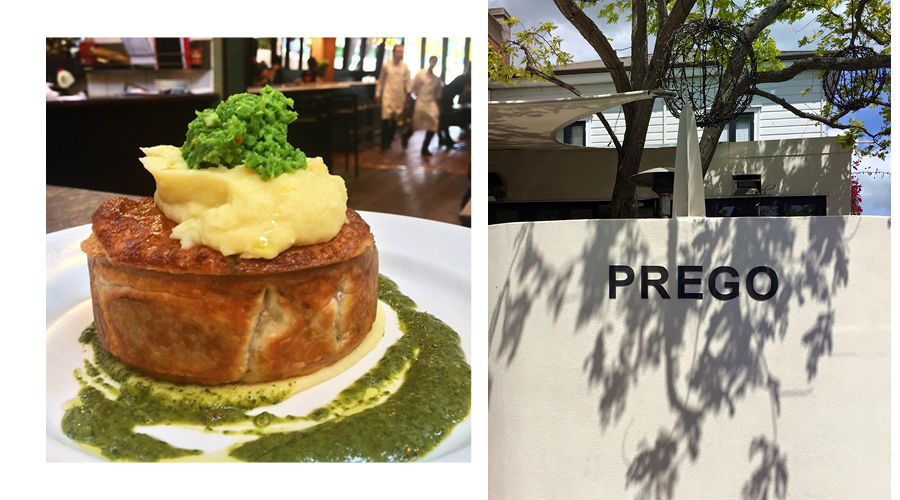 I've had a crack at the magic potion for stalwart success: A couple of decades of consistent operations, a dash of unique character, 'staying in your lane' every single day, and a pinch of je ne sais quoi. I'm not convinced that's all of it though… perhaps Anthony Bourdain surmised it better: "The best meal in the world, the perfect meal, is very rarely the most sophisticated or expensive one. I know how important factors other than technique or rare ingredients can be in the real business of making magic happen at the dinner table. Context and memory play powerful roles in all the truly great meals in one's life." I think I'll leave it to the experts.