At Denizen, we're always on the lookout for anything new or enticing in Auckland's dining scene. Recently, I was searching for a restaurant that served authentic, Lebanese cuisine and as I was digging around on social media, I came across a photo of an epic spread of dips and flatbread, along with a caption stating that it was some of the best Lebanese food in Auckland. The location tag read 'Shefco.' Right away, I made a beeline to my foodie confidant, Clara and we decided to head to Shefco for lunch.

There are two Shefcos in Auckland and after contacting both, we concluded that Shefco Baklawa Cafe on Stoddard Rd in Mt. Roskill was where we wanted to go. Despite being open for six years now, you wouldn't likely guess, looking from the outside, that behind Shefco's understated, basic facade was a restaurant. Housed in an industrial building, the interiors are quite basic. But being able to seat up to 50 patrons inside and 15 outside, once we were in the restaurant, it felt spacious and comfortable.
The menu included everything we wanted and more, from hummus, to falafel to mana'ish (a flatbread typically topped with thyme, cheese or ground meat). And because this made it too hard to choose, over-ordering felt like the only logical option.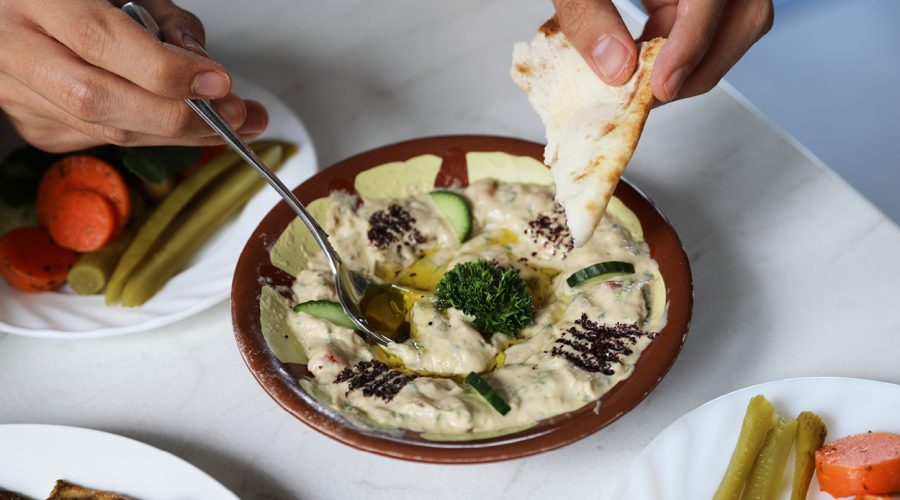 What we ordered
– Hummus B Tahini
– Baba Ghannouge
– Falafel
– Mana'ish za'tar
– Mana'ish lamb and cheese
– Mixed baklava

Everything landed on the table at once and it was all laid out in front of us, ready to be devoured. What came to my attention first was the mana'ish za'tar as I found the deep green colour quite intriguing. The flatbread was smothered with olive oil, sumac, spices and sesame seeds, which proved an incredibly aromatic combination of flavours and went perfectly with the dips we ordered. We couldn't help but notice how smooth the hummus was, it was as if every chickpea had been individually peeled before being blended. The baba ghannouge was Clara's favourite, which explained why she scraped the whole bowl clean with the additional basket of flatbread that came as a complimentary side.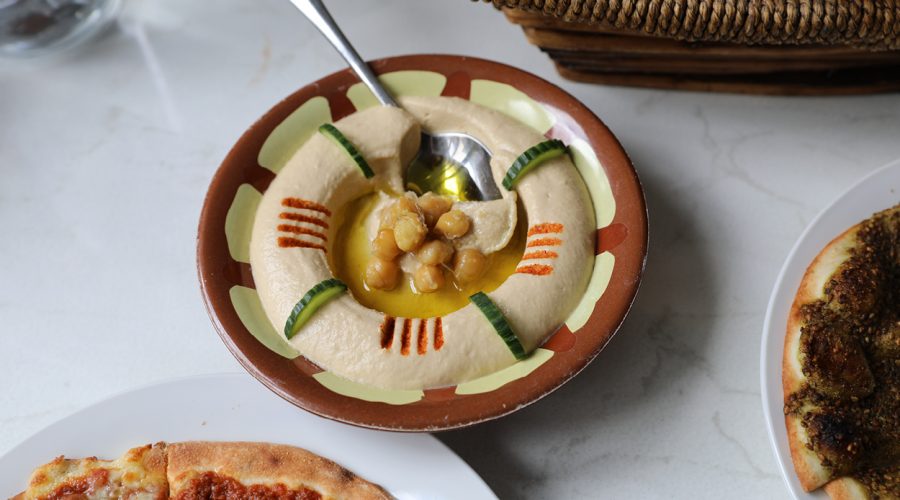 We decided to enjoy the lamb and cheese mana'ish on its own as hummus and baba ghannouge loaded on top of the meat and melted cheese seemed a bit too much to handle. This was also an off-menu special that the kitchen team made to solve my indecisiveness around whether I should get the lamb or the cheese — and the combination was perfect. The meat was flavourful with a rich tomato-based sauce while the melted cheese added a mild, creamy note to the tangy lamb.

Both, Clara and I are avid lovers of falafel. And while we get the falafel salad from Fatima's at least once a week, Shefco's iteration was truly something else. Crunchy on the outside, fluffy on the inside it was served with a tahini sauce which elevated all the notes of ginger and spice in each morsel. All the dips and falafel were served with side plates of pickled vegetables and olives which acted as palate cleansers between the varied dishes of different flavours. We also found that they served to reset our hunger cues, which ensured that we could carry on eating and get the most out of our Shefco dining experience.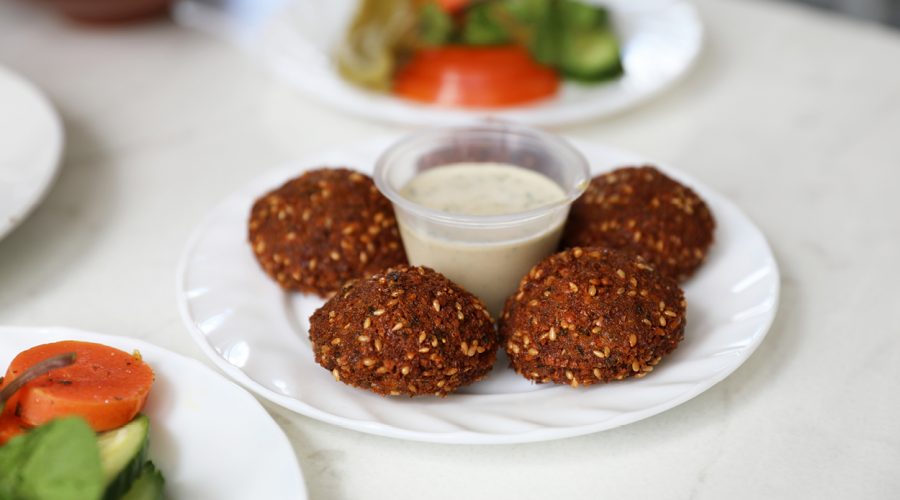 As we finished up our meal, the owner brought over some baklava and Lebanese coffee for dessert and it was, hands down, the best baklava we had ever tasted. Even Clara, who apparently doesn't like baklava, was raving about how delicious it was. I asked the owner, Abdul Majid El-Saddik if these were made in-house and he invited us for a tour of the back section of the restaurant. Layers of golden pastry and syrup-drenched nuts were laid out over the countertops, as he explained that all the baklava and pastries were freshly made in-house and had been hugely popular amongst the Middle Eastern families in Auckland.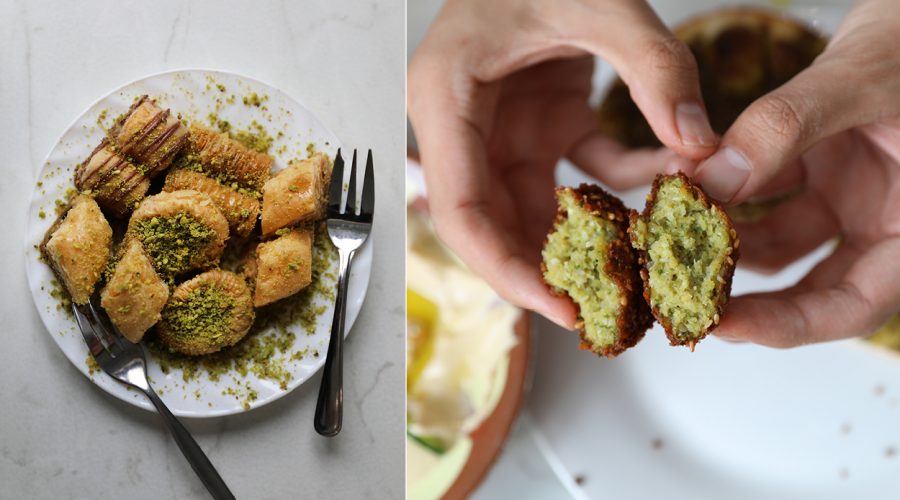 With full stomachs, satiated souls and boxes packed with baklava on hand, it was safe to say that our visit to Shefco was a huge success. I, for one, am already planning my next visit.
Opening hours:
Monday — Sunday: 8am until 10pm
Shefco
46 Stoddard Rd
Mount Roskill
Auckland
(09) 620 5400